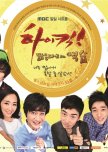 I wanted to review this show because its actually one of my favorites. I began watching for Lee Jong Suk and was pleasantly surprised when I realized f(x)'s Krystal was in it as well. I'm a big fan of both their work and was very happy that they were both in it together. The show also introduced me to an abundance of other actors/actresses who I thought did a wonderful job with their roles. I adored all of them and look forward to watching other things they star in.
The first thing you should know about this show is that it's a sitcom. It's basis is humor. Different types of humor don't apply to everyone so its really a hit-or-miss with each individual. I myself wasn't sure about it in the first couple of episodes. However, as I continued to watch, I found myself liking it more and more as the characters and plots developed. The story follows the paths of many characters who all intersect with each other dealing with a variety of things like school, work, family, and romance. I thought it was great it all aspects including the music, acting, and story line. Though I love it to pieces, I gave it a five for rewatch value. Not to say it isn't good though. I gave it a five because of the amount of episodes. I wouldn't sit down and rewatch all 123 episodes, but I would catch an episode or two if it came on. That's the great thing about sitcoms, if you're familiar with the characters and story line, you can technically pick up anywhere to rewatch!
I haven't seen "Unstoppable High Kick" or "High Kick Through the Roof!" yet so I'm not sure how it compares to them. However, if you're a fan of comedies/sitcoms, I'd definitely recommend giving this show a go. :D
Was this review helpful to you?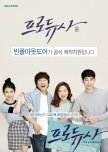 Firstly, I think it's important to note that this drama might not be for everyone. It starts off a bit rough which I think is due to the fact that, in the beginning, the director and the writers weren't really sure what they wanted it to be. Because of that, in the first couple episodes, no one really understands what they are watching or what the core plot of the drama is. The truth is, the plot is really loose which I think drives a lot of people away. However, each episode solidifies the story and becomes greater. I'm so happy that I stuck around till the end because, looking back, it was a really nice story. If you're someone who does not like waiting for plot to pick up then you might want to skip this one, as much as it saddens me to say since I loved it so much.
Secondly, I want to talk about the highlights of the drama. One of the writers that co-wrote this drama penned 'You Who Came From the Stars' which also starred Kim Soo Hyun. In 'You Who Came From the Stars' and most other k-dramas, the entertainment world is exaggerated to look glamorous and luxurious. The highlight of 'The Producers' is that it is completely the opposite. This drama is probably the most authentic depiction of the industry in South Korea and that is what kept me hooked. Well, that along with the brilliant acting of the cast. Everyone knows how talented Kim Soo Hyun and Gong Hyo Jin are so I won't bore you with repeating what you already know. I had never seen Cha Tae Hyun in anything before but was very impressed with him. Last but not least, I think Miss IU did a fangirl proud. I was personally worried about her because she was placed next to such big names but I think she did brilliantly. Her character was honestly the only one who really had a solid storyline individually and showed great character growth. Thus so (though I'm probably biased) I thought her character was the most interesting.
I also really enjoyed the music of this drama. From what I can remember, most of it was slow and relaxing. However, I think it suited the drama. In terms of 'rewatch value', it depends on how much you liked it the first time you watched it. I gave a 9 because, after having watched it a first time through, it might be nice to rewatch just to take it all in.
Overall, I really loved this drama. It was authentic and different from the typical k-drama. Since its different, not everyone will like it. However, I still thinks its a gem though I might be the only one with such an opinion. :) Happy drama watching!!!
Was this review helpful to you?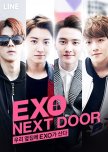 The best way to describe this drama is that its like a cute fanfiction. I'm not very familiar with EXO but I decided to watch this drama on a whim and ended up liking it. Its primary target audience is obviously EXO fans but I think its still enjoyable for those who aren't.
The story line is pretty simple. There's a supposed 'big reveal' but I figured it out within the first 5 minutes of the drama. However, it was still pretty cute as long as you don't mind cheesiness and cliches. What I enjoyed most was the casting of the main actress. A lot of dramas will cast someone that seems kind of distant from the audience. However, the main actress in this drama completely encompassed her fangirl role.They didn't doll her up but rather made her feel/seem like an actual fangirl, which I'm sure was very relatable to all the EXO fans watching. Another aspect I enjoyed while watching was the music. Like the drama, it was very sweet and I think the two suited one another.
Overall, this drama is a good pick if you're looking for a short, cute drama to watch. It is, at times, really cheesy and fan-girly but, as long as you don't mind those aspects, it's still a nice drama. I think I might even check out some EXO songs due to it! Happy drama watching!
Was this review helpful to you?