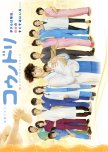 I loved it so much! I cried every episode. It's very tender, but there's so much strength. The joy of people welcoming the newborns into this world overwhelmed me, I felt how much it means for the new little person (and actually for every one of us) to be loved, to be welcomed. It's also very supportive, for everyone: parents, children, doctors, midwives. Human interaction and understanding is really deep. It gives strength to you when you watch it. The cast is perfect here too, especially Dr. Kounotori's Ayano Go. I'm really thankful to the creators of the drama.
Was this review helpful to you?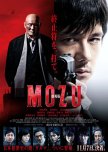 MOZU
0 people found this review helpful
I've watched season 1, 2 and the movie in one go, as the story goes through from the begging of the first season and to the end of the movie. So I'll write here about the whole story. The story in itself is nothing new, but it's complicated and has unexpected turns, which I much enjoyed. The acting was so good and the characters though simple, interesting to watch. What I enjoyed the most is the atmosphere, which is created carefully and beautifully through lighting, smoke, rain and long shots without dialogue. The locations chosen are various, complex and really add to the mood. And of course Nishijima Hidetoshi, whom I like so much, is perfect for his role!
Was this review helpful to you?