The website is currently undergoing maintenance. Sorry for the inconvenience.
It has been a while since I've enjoyed a drama so much! While I usually manage to finish all the dramas I start watching, I don't always feel that drawn to them and I don't hurry to watch the episodes because they usually don't catch my attention that much. But that wasn't the case with this drama at all! It was sooo good, from start to finish! The characters were interesting, the actors did their job perfectly and the story was an interesting one on its own!
I even shipped the main pairing and I can't usually say I ship the main pairings. I do enjoy them and I like their scenes, but they're not enjoyable enough to make me ship them. However, that wasn't the case with the main pairing from this drama at all! Taec Yeon and Soo Hyun's chemistry was off the charts for me, they really managed to convey feelings so well and made me impatiently wait for their next romantic scene.
Monk Myung Chul, In Rang and Cheon Sang were the comedic reliefs needed in this drama. I feel that the actors did a great job with their characters and they made me laugh a lot and enjoy the drama more.
And last, but not least, I think that Kwon Yool did an amazing job with the evil character, he managed to play two characters in one and I enjoyed it a lot.
I definitely recommend this drama! It has romance, drama and comedy and if you're into the horror stuff as well, it has that as well with the ghosts and evil spirits. Enjoy watching it!
Was this review helpful to you?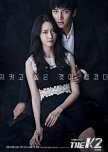 The K2
1 people found this review helpful
Spoilers ahead! If you don't want to be spoiled, please stop reading!
I started this drama excited for the main pairing, and I ended it admiring the villain!
While I don't have anything against Yoona and was actually excited to see her act, I was highly disappointed. I'm sorry to say this, but I didn't like her acting at all and her character might be the most boring character I have ever seen. Anna bored me to death.
Choi Yoo Jin made the whole drama for me. She was fierce, she was sensitive, she could convey emotion so well I couldn't help but admire her so much! And her chemistry with Je Ha was off the charts! I think most of us agree that her and Je Ha should have been the main pairing.
Je Ha could have been such a good character, but I feel like he didn't develop as a person almost at all throughout the whole drama. The only thing that was different when the drama ended was that he could shoot people again. Don't get me wrong, I really liked him, but towards the end he started annoying me. And his relationship with Anna was just. so. incredibly. boring. I feel like they rushed it.
I didn't really like Anna's father in the beginning, but his last scene and last words made me cry so much.
And I still don't understand why they couldn't just pick Choi Yoo Jin up and carry her to the elevator to save her? I secretly hoped that while she had her last talk with Je Ha, she would confess her feelings to him, but I guess you can't have it all.
Also, Chief Kim was one of my favourite characters as well. Her scene in the last episode when she shoots Choi Seong Won was one of my favourites!
All in all, I finished watching it because I adored Choi Yoo Jin and I still think she deserved better than this. And, surprisingly enough, the romance didn't ruin this drama for me. I disliked the main pairing to no end, but the action and the other characters were interesting enough for me to finish it.
Was this review helpful to you?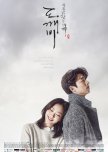 Goblin
1 people found this review helpful
If you want to watch this drama, be ready for an emotional rollercoaster! This is the first drama that makes me cry a lot, but also laugh a lot. It combines both dramatic and funny elements wonderfully.
Spoilers ahead:
The cast and acting were A+!! I was really happy to see Sungjae in a drama and I'm so happy he was such a great actor! I usually am a little skeptical when I see idol actors because I've seen some who weren't that good, but he was really great and I'm happy for him!
Gong Yoo and Lee Dong Wook were exceptional! While I wasn't that impressed with Lee Dong Wook's acting in Hotel King, I found it to be exceptional in this drama and I feel like he improved a lot! His friendship with the goblin was hilarious and wonderful, I loved it!
This is the first drama with Kim Go Eun I watch and she was great, I think she did a good job and I will surely watch other dramas in which she played!
Before Goblin, I knew Gong Yoo from Coffee Prince and I can't say I had any opinion on him, but after this, I'm in love! His ability of conveying emotion is fantastic!
I know Yoo In Na from 'My Love From Another Star' and I couldn't really form an opinion on her, especially since I can't say I was impressed with her acting, but I really liked her in this drama!
The subject was a new an interesting one for me, but I couldn't really understand why he was cursed even after she pulled the sword out and summoned him back. I would have expected him to age again, but idk. And if you think about the fact that he's cursed to lose her in all of her 4 lives and then never meet her again, it makes it even sadder!
Overall, it was a wonderful drama and I wholeheartedly recommend it!
Was this review helpful to you?