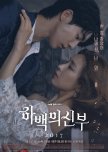 todos os capítulos faltou algo mais , esperava mais historia ,um conteúdo mais rico em detalhes, a performance dos atores principais faltou mais aproximidade e os atores secundários também ficaram sem sentido, deuses sem nexo enfim era um dorama pra ser maravilhoso nota 10 e ficou na média dos 5. Fiquei decepcionada com as paisagens ,os lugares da gravação foi péssimo, pelo trailer dá pra aguçar a imaginação mais quando os episódios vão passando você pergunta o que é isso, minha reação foi de comer um lindo doce sem sabor.
Was this review helpful to you?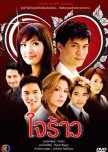 Jai Rao
0 people found this review helpful
Gostei da história apesar de ser melodramática,  houve muito choro da atriz principal e muita agressão sem sentido de atrizes secundárias ,os atores principais estavam bem situados e os demais se encaixaram bem em cada papel, a musica  foi bem escolhida e no ultimo episódio fiquei muito emocionada com  o cuidado e o amor que ele passou para o publico , amei o papel do (gay) amigo ,só não gostei do papel do médico um tanto que meio forçado a fazer qualquer coisa , não foi tudo perfeito mas dou uma boa nota.
Was this review helpful to you?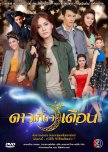 Gostei muito deste Lakorn, realmente quando se fala em confiança e amor fica muito difícil pra uma pessoa começar um novo relacionamento, justamente foi o que vi neste drama além do mais gostei das partes hilárias, e com o contato com as crianças orfãs e nos exemplos de como podemos ajuda-las, mas na questão do coração  ainda fica um ponto de ? , a ideia  de ter um bebe só pra vc é meio que egoísta , se não tiver opção no caso em que o pai abandonou, morreu , ou mesmo um caso estremo como ser violentada muda o contesto , como falei quando perde  confiança tem que procurar(  velho ditado quem Procura Acha).
Was this review helpful to you?