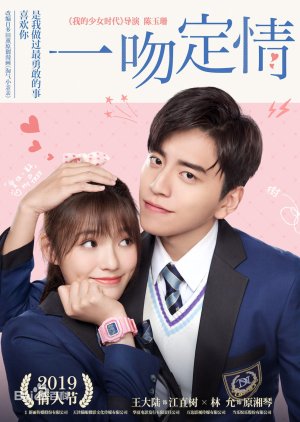 I really, really, really don't understand how this movie's ratings are so high. It's just so cringey. I watch plenty of Asian dramas so I'm no stranger to cringe or secondhand embarrassment, but this was just...bad. Maybe I'm just not used to the pacing of movies, but this seems like a story that needs a great deal more build up. There was SOME build up, and I thought Wang Dalu did a really good job of portraying whatever he had to work with (all 7 stars for acting go to him), but not enough to be believable.

I love Jelly Lin, I loved her in Fights Break Sphere, but I really couldn't get behind her portrayal of Yuan Xiangqin. It just seemed unnatural and cringey in an abnormal way. Also, with an entire Taiwanese cast it seemed like she tried to act with a Taiwanese accent? And her Chinese accent would come out a lot and that just made the entire experience very uncomfortable. I kind of wish she just went with her normal accent. It just made things unnatural and weird.

Overall, wouldn't recommend it.
Was this review helpful to you?