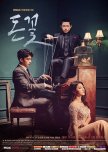 This show started with one all-right episode but after episode two its get my full attention and become my best kdrama show of all time.
Words aren t enough to describe how amazing this serie have been plot twist after plot twist amazing characters played by incredible actors and actresses.
24 episodes have been a perfect choice for this story to be told and also the length of the episodes where also been managed amazingly.
It have been a wonderful journey to see this men taken everything from him but he knows exactly what he was meant to do and did everything in his power to get back what is rightfully his. I want to thank everyone and everybody for his hard work specially the writer and the director  the writer to came up with this plot and the director to execute this serie as best as possible. I think maybe this fall i am gonna re watch this amazing drama again to remember why it has become my number one kdrama of all time. I give this serie a 10 outta 10 and definitely gonna re watch this. Thank you staff and team members from Money Flower 2017/2018
Was this review helpful to you?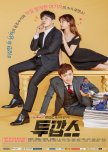 Two Cops
2 people found this review helpful
So after 32 episodes this show came to a end let me first of all start with this, its one of the most boring and long dragging show i ever watched so far.  It seems like even the director and the writer lost their touch about this show. The main problem with this show is that it should have been quicker with the plot more progress should have been better. Another point i wanna mention is why they did not split the story in 2 the first 16 episodes should have been about character development. And also about discovering the enemy and the remain 16 episodes is about chasing that enemy and maybe then maybe. You would have one of the best winter drama of the year and also the main couple was weird. I never got into their so called romance cause for me it was awkward and sometimes even fake. I think perhaps it is because the age gap between those two actors but nevertheless. It was better if they found another actor which age difference would have been 2 or 3 maybe then it would worked out. And as last to mention is that i found the actress becoming more and more distracting every time she showed up. I think this show was a little much to handle. Jo Jung-suk was the only one who really carried this show another actor i don't think so.  Even tho this show as boring as hell its has one of the best Ost for the winter but nothing more the offer.  For me it gonna be a 5.5 outta 10 i am never ever gonna watch this show again.
Was this review helpful to you?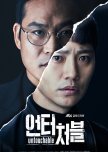 So i have watched this drama coming to a end it came a long way.
But to be honest its nothing of a special drama like they made it to be. I mean sure the story of the drama was amazing but nothing new but they failed to execute the drama in the right way.
Even the final episode was not satisfying like i hoped it wil be. I think this show will belong in a place where the story and script looked amazing but the filming the story it self was a big disappointment. The Ost where amazing to listen to i will give this show a 6.5 outta 10
Was this review helpful to you?