Where to Watch Kill Me, Heal Me Episode 20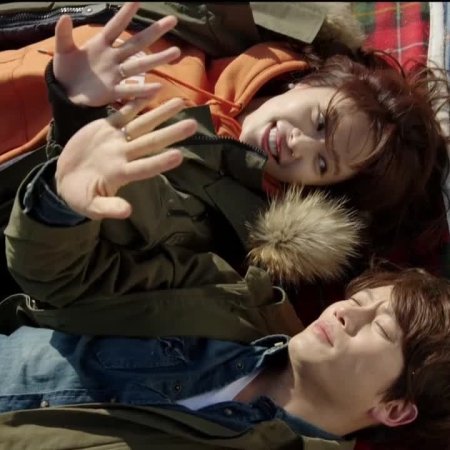 Kill Me, Heal Me Episode 20
Do you want to open the bag?
---
---
Ri Jin shows Dr. Seok CCTV footage of the new alter, "Mr. X, he then says that Mr. X could either be a helper personality who will facilitate the treatment, or the opposite. Yo Na goes to seen Ri On, and she later stays the night with Ri Jin and then leaves with Yo Sub. Do Hyeon's father wakes up and wishes to atone for the past. Na NA disappears after telling Ri Jin that Mr. X is her father. Mr. X encourages Do Hyeon to confront his past. Do Hyeon tells Mr. X that he will protect Ri Jin from now on, and that is when Mr. X leaves. Do Hyeon tells his father that he is not forgiven and he's only here to find out if his father was responsible for the car accident. His father revealed that Yeong Pyo had bribed the driver to delay the two from leaving the country that day. The accident that killed them was pure misfortune. Ri Jin goes to see Do Hyeon's father and Se Gi comes. After running away together, Se Gi leaves. In the future, Ri On write a novel about his sister and Do Hyeon.
Kill Me, Heal Me Recent Discussions
Reactions
Was this review helpful to you?
This is a must see drama.  D.I.D is a bet complicated story but the whole production team was able to deliveble to deliver a Nice drama.
Was this review helpful to you?
This drama was entertaining from beginning to end. It made me cry, laugh, squeal in delight, and it was just wonderful. It deals with a man who is diagnosed with DID and why the disorder manifested. The chemistry between the two main characters was tangible and convincing. The acting by everyone in the drama was great but the main actor and actress were amazing. The main actor had to play many different personalities and did so convincingly. He did it so well you fall in love with all the personalities. The core of the story is a romance and it is beautiful. I also really enjoyed the main actresses brother in the show. I rate this 10/10. Watch it!!!
Was this review helpful to you?
Okay so I like how they wrapped this up with all the personalities leaving and him collecting up loose ends but I don't understand the company part. NO he did not want to work there to begin with so is he now like a silent owner? Not a big issue but this end left me feeling empty, just a little. I loved the main character though, the way he portrayed all the personalities was great and I could not have imagined one person doing so many roles.