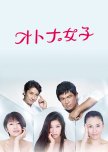 They both have the same concept - three women who regularly get together for 'ladies nights' to discuss their respective love lives and the social pressures (regarding marriage and their ~expiry dates~) for their respective age groups that they're in danger of collapsing under. Tokyo Tarareba Musume specifically targets issues of women "around 30", whereas Otona Joshi specifically targets the "around 40" age group.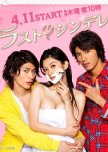 Both about women worrying about their relationships and keep making mistakes trying to learn how to accept themselves. Their romantic interests are kind of the same especially the main character who is torn between a younger man who are different from her, has kind of a dark history and a man same age as hers who has the same interests as her and probably her soulmate.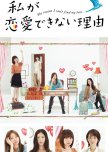 Both dramas are about a group of women and their struggles with work, life and romance. They also both feature Yoshitaka Yuriko, Oshima Yuko and Tanaka Kei.