The website is currently undergoing maintenance. Sorry for the inconvenience.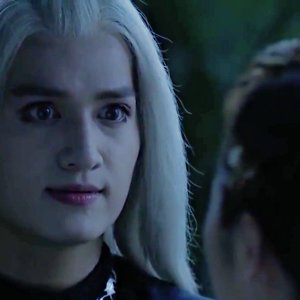 The Journey Episode 1
---
---
Ye Yin lives with her master in a teahouse that provides their clients' solutions for their problems that are rooted in their past by jumping into the past and change the cause. It's the first time Ye Yin finally gets to execute a task for her client by going back to Qin dynasty. In there she causes by her lack of knowledge of the dynasty she ends up on the execution grounds but eventually gets rescued by a mysterious intrusive vampire who claims her to be his bride.
The Journey Recent Discussions
The Journey Episode 1 Reviews
This modern time xianxia is so awesome (this teahouse in sky on the cloud folding over skyscrapers, wonderful!) + the theme of being lovers throughout thousands of years similar to the drama I just finished 'Eternal Love' AND EVEN the female lead, though very young and kinda dumb, is just so hilarious and cute most of the time. Omg why isn't this being subbed properly?! It will be hard to wait for the subs, I think I even might watch it raw > <
ep.1 btw
Was this review helpful to you?
Omg I absolutely love EVERYTHING in 'A Journey to Seek Past Reincarnations' aka The Journey.