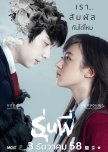 Senior
3 people found this review helpful
I really love supernatural romance especially the ones between alive and dead ppl like vampires, zombies or ghosts. And putting a crime/thriller aspect to it makes a perfect story for me. But sadly it was badly executed in here. The Heroin tried to look intelligent and brave but she appeared rather tense and the crime story felt like the ones in very old black and white movies where you find some clues with the main character and get to interpret it for yourself but the heroine/hero isn't the one who resolves it, it's the criminals driven into the corner who stand there with a gun thinking they've won so they can explain what they did in every detail but then right after they confessed everything of course they fail somehow....
Also the romance wasn't really good, there were no good reasons given for the he both to fall in love so quickly + the hint to a happy end is very unfitting. How can they meet again? Why not explain it?
Well but the horror special effects were really creepy/digusting
Was this review helpful to you?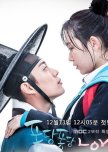 This was so romantic, funny, sad and just beatiful. The two leads did such a great job and had an amazing chemistry you don't expect.
Thanks to the directors for creating such lovely and hearthrobing scenes!
It's just regretful that it was so short, It would be so good if they made some scenes longer and the problems resolve harder.
Was this review helpful to you?