The website is currently undergoing maintenance. Sorry for the inconvenience.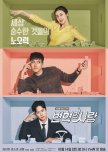 If you wanted Dan-ah to be with Jingyu then this is the drama for you. Both have a hardworking female lead with a lot of money pressure from her family. Both have second son from a chaebol family who is reckless and will probably learn to grow as a person because of the female lead.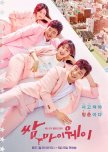 Both have very strong female leads who can have a tendency for violence. Ae Ra and Dan Ah both get screwed over a lot, but work hard because they want a better life. The humor is similar. Both dramas will make you laugh out loud one minute, and then cry the next.