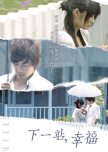 Both have the same lead actor in a hot romance. Both have a lot of chemistry with the main couple.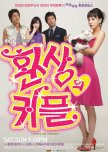 The two female lead remind me of each other. They love luxury and are honest and really direct. They are both really pure and can seem arogant but this is their way of protecting themselves because they are lonely girls.
They will change when they meet a poor guy. The guy is nicer in Material queen though.In couple or trouble, the male lead hates the female lead at first and will use her memory loss to take revenge on her. Both are good, but I still prefered Couple or trouble because it is from the Hong Sissters and it was shorter and really funny.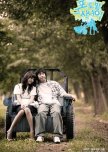 Both female lead are working in fashion industry. In The vineyard man, she is a stylist and in material queen she is a model. Both love comfort and money. They will both learn the meaning of life and love after meeting a poor boy and experiencing modest life. Chemistry is excellent in both. Kissing is good in both as well. I think female lead is more loveable in Material queen whereas in The Vineyard man I had pain standing her.