Where to Watch A Gentleman's Dignity Episode 13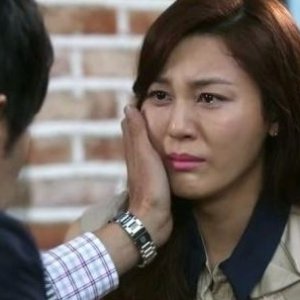 A Gentleman's Dignity Episode 13
---
---
Tae San continues to struggle with the idea of Me Ah Ri and Yoon's age difference and he is unwilling to accept their love for each other. In the mean time, the guys can no longer ignore Colin and decide to return him to Japan.
A Gentleman's Dignity Recent Discussions
Reactions
and wow what a bombshell colin i mean i knew it was coming but wow nicely done
lol love jonghuyn "i heard one of you is my father, who is it?" lol i could hve screamed he looked so coll saying it.
i have a feeling that dojin is his father. i really do it just seems like it for sum reason.
Was this review helpful to you?
si this episode was good as usual more seems to be unfolding with yisoo past and sera's reason form not getting married seems to be unfolding as well. strangly i am begigng to want colin to end up with meaal . i understand that she loves yoon but 17years is alot dont get me wrong there is nun wrong wrong with age difference but lets be a lil realistic ppl. i kinda agree with teasan she need to focus on here life just a lil bit more.
Was this review helpful to you?
Do Jin's reaction to Yi Soo knowing Jung Yong Hwa is too funny!!! I so hope that Colin is not Do Jin's child. I would feel sorry for Do Jin because I think he is the type of person that would want to have a hand in raising his child. I love this drama. I wish Se Ra would give in to Tae San. She loves him so I don't really understand the problem. I get there is a 17 year difference between Me Ahri and Yoon, but why does Tae San think that Yoon wouldn?t love her. I don?t get that part. I find it amusing that now that Jung Rok wants to be with his wife that she is acting indifferent.