Where to Watch It's Okay, That's Love Episode 16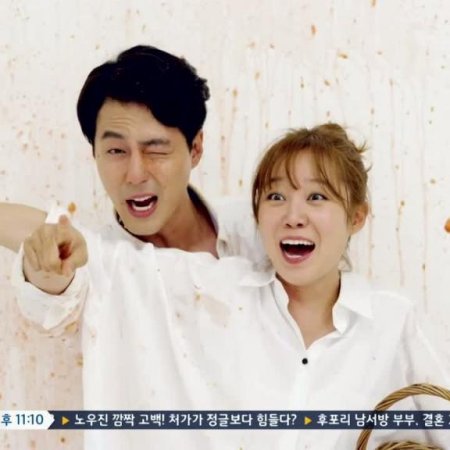 It's Okay, That's Love Episode 16
---
---
Jae Yeol says bye to Kang Woo and Kang Woo disappears. Jae Yeol then tells Hae Soo to go on that worldwide trip she once told him about. He doesn't want her to give up on her dreams because of him, and she should feel free to travel as originally planned. He tells her he won't pick up her calls and will decline her visits to him from here on out. If she persists by using her authority as a doctor, he'll move to a different hospital. After a year from Hae Soo's departure, Jae Yeol attends group therapy, is writing again, takes his medication once a week, and hasn't seen Kang Woo in over six months now. Jae Bum attends group therapy too (led by his crush, Young Jin), and so do Soo Kwang's father and Jae Yeol's mother. Hae Soo then returns home after a year from traveling the world. After a year from Hae Soo's return, she is married to Jae Yeol, they still live together with Soo Kwang and Dong Min, and Hae Soo finds out she is pregnant.
Aired: September 11, 2014
It's Okay, That's Love Recent Discussions
It's Okay, That's Love Episode 16 Reviews
Is it odd that I picked up on the tennis shows being real, but the socks were fake? For some reason I am still so caught up on that! Ha-ha! I know. That's not the point of that scene.
Oh! I loved Soo Kwang and So Nyeo together here! Especially the scene where Dong Min asks, "Who is she?" To wish Soo Kwang replies, "She's my girlfriend!" The icing was that cute noodle scene. Really I wanted more-more-more from them for this drama.
I've always hated the whole go away for your own good. But I like that he said that was you're dream before me. While never spoken they new they'd wait for each other.
Again a solid wrap up for the drama and its characters.
Was this review helpful to you?
A solid ending for this series. Wraps everything up and leaves us with no open answers. Though we know life goes on.