The re-teaming of 
Jeon Ji Hyun
 and 
Kim Soo Hyun
 in SBS's December drama
Man From Another Star has been confirmed.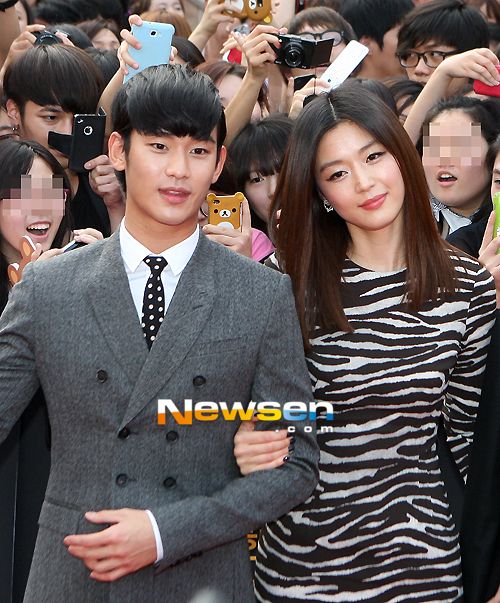 Do Min-Joon (Kim Soo Hyun) is an alien who landed on Earth 400 years ago during the Joseon Dynasty period. Do Min-Joon possesses a near perfect appearance and enhanced physical abilities involving his vision, hearing and speed. Do Min-Joon holds a cynical view to human beings, but he falls in love with actress Cheon Song-Yi (Jeon Ji Hyun).
The actors heated up the big screen when they previously starred together in The Thieves. It was the first time that Ji Hyun did a kissing scene, and it's likely she'll get more comfortable resting her lips on Soo Hyun's puffy ones in Man From Another Star.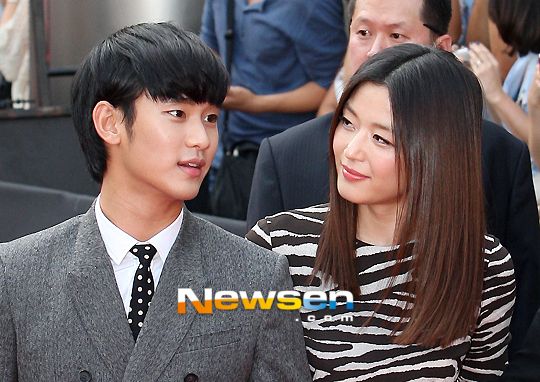 Ji Hyun's last drama was 1999′s Happy Together, and since then, she has only acted in films and CFs. So, this new show is something to look forward to and might become a ratings dream for SBS.
I have to say how much i'm looking forward to this! Aren't you!?!