The Drama Behind Dramas: Part 3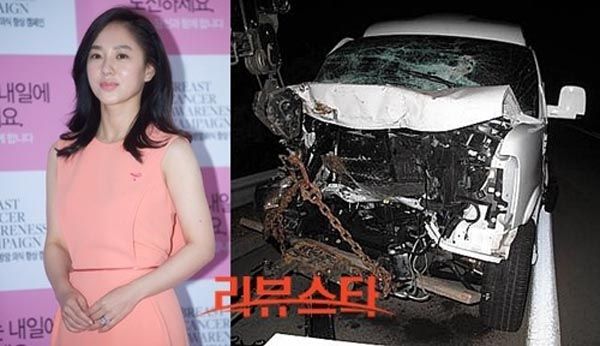 Since I received such positive feedback from
Part 1
 and
Part 2
of my articles, I decided to clench your thirst for MORE drama. You greedy people! :D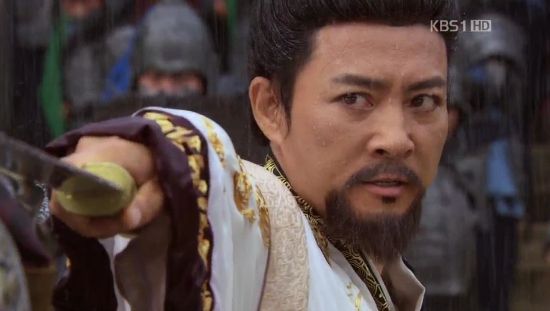 This sageuk drama aired between September 2012 and June 2013 and it was supposed to be 80 episodes long. But shortly after it started airing it was plagued by a series of accidents. It got to a point where it seemed this drama really was cursed.
The lead actor,
Choi Soo Jong
, suffered one car accident and two horseback riding accidents in the first 3 months. He always insisted on coming back to work instead of resting. First he only took painkillers and kept working, instead of having surgery and resting. Then after the last accident he actually broke a collarbone and one hand, so he really had to have surgery. Even though he kept insisting on coming back to work he was obviously in no condition to do so. In the end he only recorded voice-overs for several scenes.
The lead actress, 
Park Joo Mi
, also suffered a serious car accident that crushed her esophagus. She was hoping to take a couple of weeks off, recover and come back to work. She came back for a few days but was still in bad shape and ended up damaging her vocal cords and needing to quit the drama. She was replaced with actress
Hong Eun Hee
.
By the time all this happened, the drama had only aired 26 episodes out of the 80 in total. The production team waited a few more months before finally deciding to end the drama earlier with 70 episodes.
I haven't watched this drama but I really wonder how this epic mess ended up looking like.  
After
Lee Da Hae
quit
East of Eden
in 2009 she received some heavy criticism from viewers. Even though she was still a popular actress, her public image had seen better days. But she soon picked up a new drama a few months later, which was 2010's
Chuno
.
The drama was a ratings hit, mostly thanks to the male actors (and their glistening abs, I'd say), and received some positive reviews.
Unfortunately, viewers were endlessly annoyed with Lee Da Hae and her character. First, they complained that Lee Da Hae really didn't look like a runaway slave – she was always clean, tidy and looking pretty. Then later viewers criticized the drama for showing too many scenes of her cleavage, which is hilarious because most of the time the drama shows half-naked men and no one complained about THAT.
Later, she was criticized because her makeup and nails were always perfectly done. I guess the viewers did have a point there, even though they were targeting all their criticism at Lee Da Hae.  
There's nothing note-worthy to say about the drama itself (it was mediocre and its stylist was probably blind), but after it ended tragedy happened.
Lee Un
, mostly known for his supporting role in
Coffee Prince
, was coming back from the drama's wrap party and suffered a motorcycle accident that killed him instantly. He was 27 years old and just beginning to succeed in his career.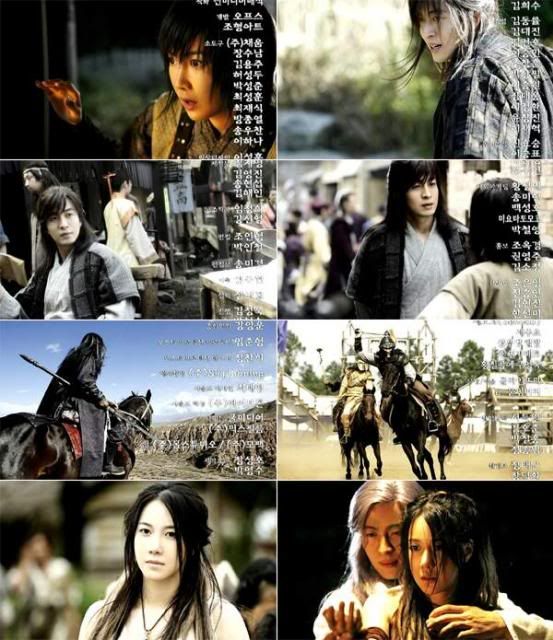 This amazing 2007 drama starring the mega-popular actor
Bae Yong Jun
took 2 years to pre-produce. Gigantic sets were built in Jeju Island and it involved hundreds of extras. It's still the #1 most expensive Korean drama ever made.
Everything was going smoothly: the drama started airing and scored good ratings.
But the drama involved several action scenes and injuries occurred. First the lead actor fell off a horse, then he cut his finger badly in a swordfight. And then, while they were shooting episode 17, Bae Yong Joon was injured when a stuntman hanging from a wire fell on top of him, badly injuring his neck and shoulder. To keep the show going the actor decided to delay his surgery until after the drama finished shooting. Until then he took painkillers and kept working. Later he injured his knee during an action scene and had to use crutches between scenes until they finished the drama. As soon as they were done the actor was hospitalized.
If you've watched this drama, then you probably didn't notice the actor's injuries in the final episodes. I know I didn't! We can only speculate about how much the actor's situation influenced the ending or not.
The drama has two Specials where you can see all the behind-the-scenes action, including how the cast and crew worked around their problems and the emotional last scene they shot.
This is a drama I really recommend. It's really amazing and well-written!  
---
As a final note, I'd like to say that I really tried to look for news about non-Korean dramas, but I couldn't find any. And I try to write not just about car accidents, but about all sorts of behind-the-scenes stuff.

Have you watched any of the dramas listed above? Do you know any other behind-the-scenes news? Did you like the article? Drop a comment