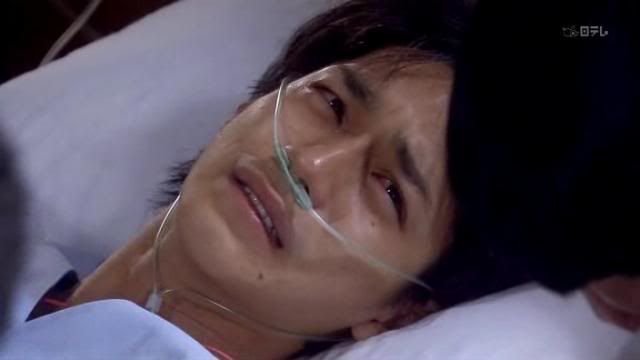 When you're a drama character, there is a 90% chance that in your youth you'll get either:

a)      Cancer (or a brain tumor)

b)      A degenerative disease with a complicated name

c)       A rare disease only present in 0,001% of the population

d)      Blindness (sometimes accompanied by another condition)

But there's always an upside: usually a really attractive person will fall in love with you, fight to save your life and do incredibly romantic gestures. You won't be alone!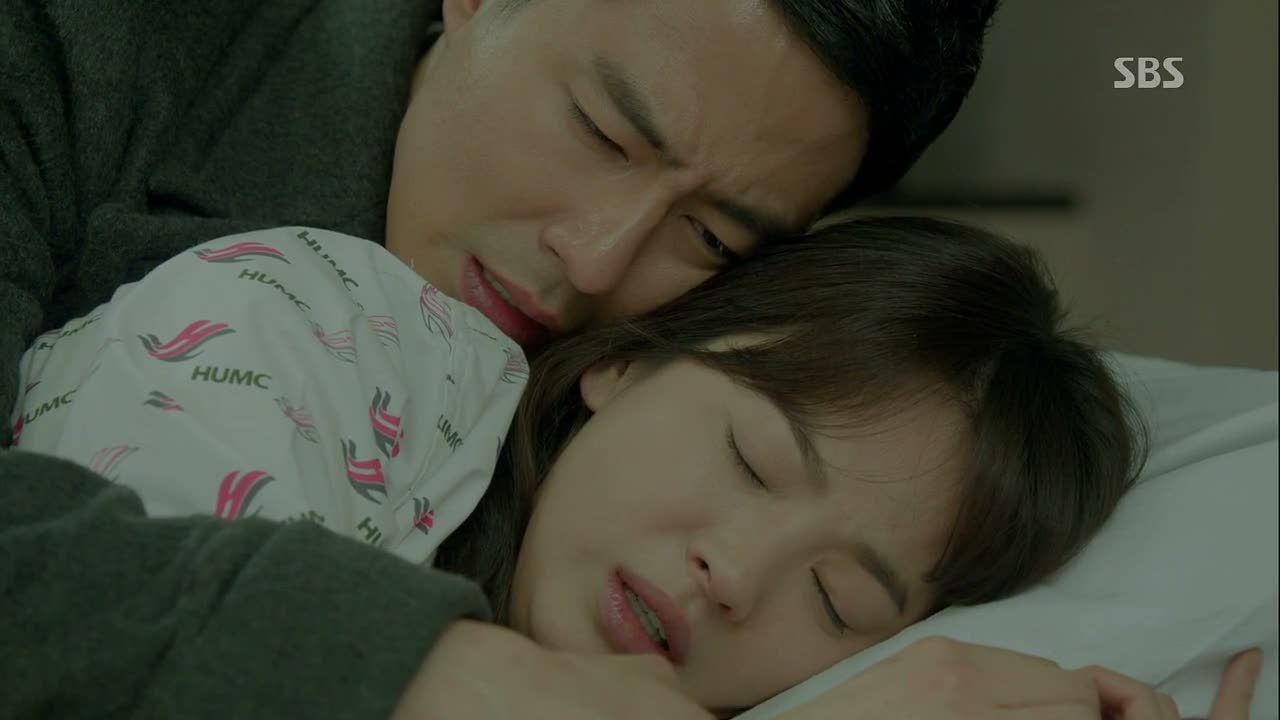 Hold me, oppa!
Have I caught your attention, my fellow drama fans?

There's really nothing sadder than falling in love with a character and seeing them possibly having a tragic death. Sometimes we're already expecting it because the disease is the whole theme of the story; other times we're caught by surprise because it's a plot twist.

The Dramatic Disease is a well-loved plot element of most dramas and it can be used in several ways with several results. Usually Korean and Taiwanese dramas prefer to use the disease as a plot twist, while Japanese dramas prefer to use the disease as the main theme in many of its dramas.

I know that some drama fans avoid these dramas like the plague, while others eat up the delicious melodrama. Not all dramas with life-threatening diseases result in death and a sad ending… only most of them.

Now you've been warned: not all the dramas listed below have a sad ending. 

I decided to list some dramas and movies where a life-threatening disease/condition plays a huge role in the drama. It may or may not result in a main character's death. I'm trying to keep it spoiler-free.

*MINOR SPOILERS ALERT*
          Dramas

One Liter of Tears
It remains one of the best dramas about any disease. It's touching, well acted, well written, and even though you really do cry more than the title suggests it somehow leaves you with a smile at the end. Aya faces her situation bravely and inspires everyone around her to cherish the life they have.

Crying Out love, at the Center of the World
Ayase Haruka and Yamada Takayuki really shine in this drama. You better stock up on Kleenex, because you'll really need it for the last few episodes. But in return you'll get to see an amazing drama.

Scent of a Woman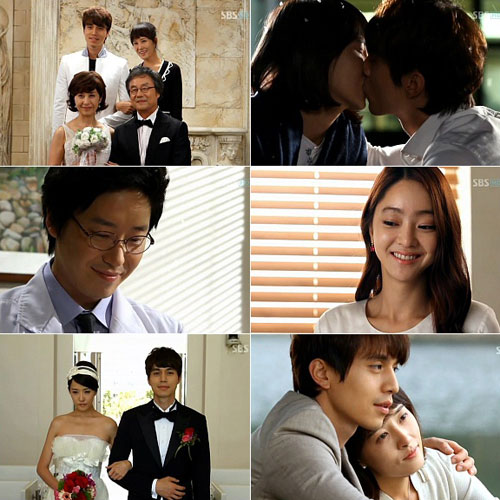 Even though there may be hundreds of Korean Dramas with diseases as plot elements, you'll rarely find dramas where the disease is actually the main theme. Scent of a Woman is one of those rare exceptions and here our heroine chooses to focus on the time she has left instead of the inevitable ending. There's no better wake up call than a cancer diagnosis.

Autumn's Concerto
One of the most popular Taiwanese dramas among fans. Who could remain dry-eyed while watching this beautiful love story? This is one well-written drama and the actors give the best performances of their careers.

            Movies

First Time
A surprisingly good movie with a surprising love story. Sweet and touching until the very end.

Closer to Heaven
Kim Myung Min (our beloved King of Dramas) really worked hard for this role. As they shot the movie he starved himself and lost a total of 20 kilograms (44 pounds) to match his character's gradual decline. Now that's dedication!

A Millionaire's First Love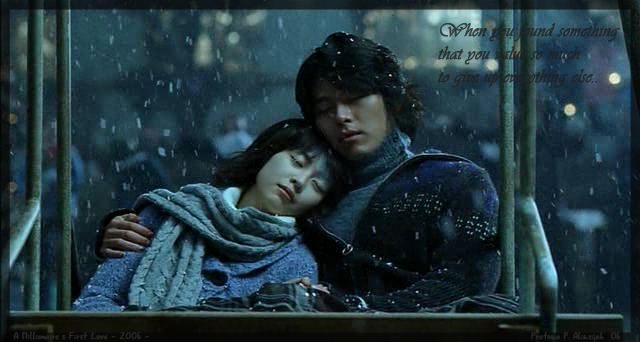 This is one of the most effective tearjerkers. Hyun Bin steals the viewer's attention and hearts.

April Bride
You will rarely see Eita as a leading man in a romantic story, but this is one of those rare chances. The leads are great together and the story is heartbreaking.

My Rainy Days / Tenshi no Koi
A really touching movie about a second chance at life. You will fall in love with the heroine as she fights to be a better person and win the love of a certain person. Even though death is looming, the movie manages to be mostly sweet and uplifting.

Personally I actually like this kind of stories when they're done right. But I really don't like it when a disease is used as a last-minute plot twist for a dramatic ending.

When it comes to diseases in dramas/movies you can really divide it into several categories and take your pick: deadly or incapacitating disease, curable or incurable, happy or sad ending, uplifting or depressing.

I know there are several titles missing from this list, but YOU can add any other titles you know in the comments. Have you watched any of the titles listed above?