It's that time of the year! We're about to say our goodbyes to 2013 pretty soon. As we look back, we remember the hundreds of dramas that were produced this year. We may not have had the chance to watch all of them or even half of them, but we saw a respectable amount that allows us to judge the year in an overall manner.
I will be writing a compilation of yearly reviews to introduce you to the dramas that stood out or didn't deliver basing on themes. It's an attempt to cover as many dramas and movies as possible. 

As the title suggests, the first yearly review will focus on supernatural dramas that were produced this year whether Japanese or Korean since it's a theme that contained many productions. Enjoy!
South Korea:



Supernatural powers: Time traveling between the 90's and the present. For once, we get a time travel drama that doesn't go back to the Joseon era. Thank you Dramaland!
The best Korean time travel drama, hands down.
Unlike in 2012,
Nine
is the only time travel drama produced in 2013. Maybe that's one of the reasons it stood out, but I wouldn't say that's everything about it. The drama didn't hook me up from the start, but that's forgivable because afterwards it didn't give me a chance to breathe and I mean that in a good way.
This drama's screenwriting was very smart and intriguing. When writers make things very unpredictable with too many "Wait a second, what just happened?" moments then you can conclude that they're skilled screenwriters who knew what to do from the beginning until the very end. I also find it great that one of the two writers who wrote this drama '
Song Jae Jeong
' wrote another time travel drama last year for the same channel
, Queen In Hyun's Man
, but I still find this one very captivating and stimulating to follow.
The acting was very good. I found the girl's character a bit annoying, but the male lead was quite convincing as an actor and as a character. I won't say that this drama is perfect since some developments were a bit slow and, as I mentioned above, the start wasn't that captivating. But I would still give it the title of one of the best executed dramas of this year.
Guilty pleasure: The evil character was so interesting.
Supernatural powers: It's gumiho people, a gumiho! There's also magic, does that count?
I solely watched this drama for that theme; I wanted to see another gumiho drama. The theme seemed attractive to me although I found it a bit weird that
Lee Seung Gi
took part in both gumiho dramas I saw. Anyway, the gumiho theme was good and acceptable overall but believe me, I will never understand the obsession of becoming human. I mean you have superpowers that make you look cool, but you want to give them up in order to live as a normal human? Hey, that's not right! *shaking my head in frustration*. Other than that, this fusion-sageuk wasn't a masterpiece by any means. It contained flaws when it came to execution and some characters' developments. However, it did keep me interested through some turns and *cough* daddy gumiho *cough*. Oh well, everyone who watched it would know what I mean.
The drama was set in the Joseon era, so it's a given that all historical elements of that period were present, but what I appreciated was the mention of a real historical figure 'Lee Soo Shin' even if they changed many events about his character. But we all know that sageuk dramas are almost never accurate in their way of telling history.
Guilty pleasure: I liked the evil character of this drama; I always called him "Bi Jo dude".
Super powers: Once again gumihos! And a ghost? Well, never mind that.
I will talk about this drama in more detail in an upcoming yearly review about the disappointments of the year, but for now, you just need to know that the drama was a walking disaster or should I say a living hell? Anyway, the drama was quite messed up from many angles, and since we're talking about super powers, this drama didn't do any good with that side. Actually, I found that part to be the most annoying one. Give me my ten hours back!
Guilty pleasure: Can I say none?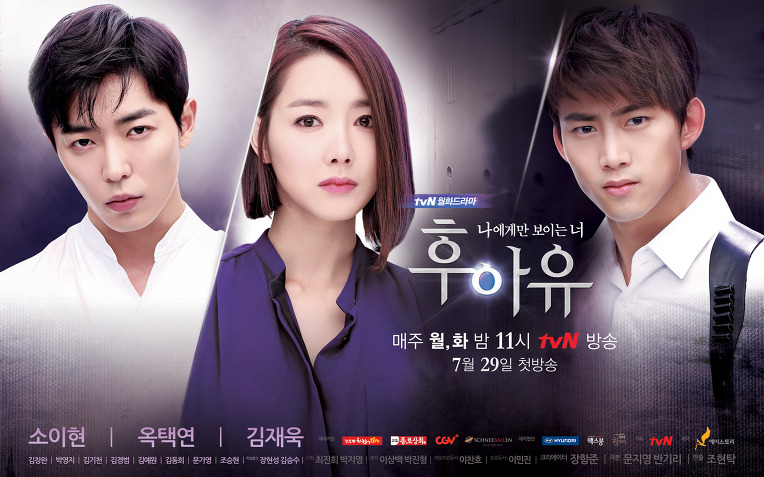 Supernatural powers: a police officer who can see ghosts. Whoa, spooky! Or at least that's what I thought at the beginning.
This falls under the Korean trend of this year: ghost dramas! Now, was it successful? I am not sure, but what I am confident about is that this drama had too much potential to become one of the better dramas produced this year, but the execution was so flawed to accomplish that. What triggered me the most was the incoherence of the genres used in this drama: first it's a detective suspense thriller, then it's a romantic melo, but afterwards it goes back to mystery thriller, and at the end…Well, I don't even know how to classify the genres displayed at the end.
I believe it was good overall, but if I judge every element separately then this won't be able to get any good ratings. The drama's screenwriting messed up at many points, and the mysterious events they used to grab the viewers' attention were in no way surprising in my book. However, the use of the supernatural element was quite interesting even if the ghosts didn't look scary at all.
Guilty pleasure: I liked Cha Gun Woo's character better than Lee Hyun Joon's. But that doesn't have anything to do with actors. At a matter of fact, I believe that Kim Jae Wook was a waste of talent for this drama. He should've gotten a better role for his comeback after the army. For the thousandth time I repeat: give the guy a main role already!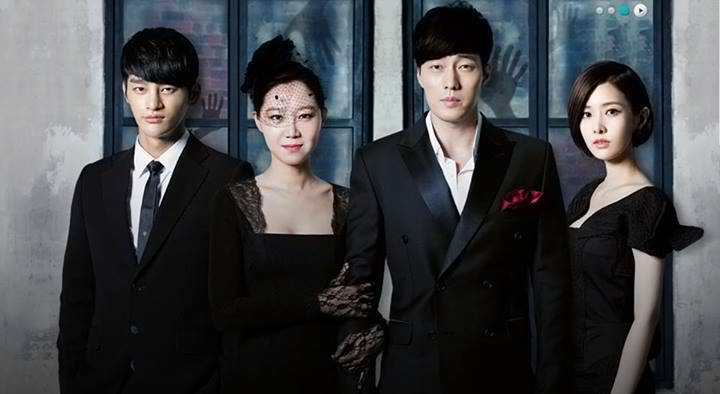 Supernatural Powers: She can see ghosts! But this time, they're really spooky.
I have a little confession to make: I am in no way to a Hong Sisters fan but because of
So Ji Sub
I had to watch this drama. Although I was so glad to see him in that type of role, I am on the team who thinks that this drama was overrated.
I know I am going to be hated for my opinion about this drama but hey! To each his own taste. Alright, in terms of supernatural powers; this drama delivered so well. I liked the special effects and the scary ghosts; they can be so chilling! Other than that, this is a typical Hong Sisters' drama: an awesome beginning, a jerk male lead, a sweet female lead, and then the dragging game begins. But the three or four last episodes played on my nerves and patience level in an annoying way. I seriously hated the dragging parts and the "push and pull" games.
The bright side about this drama is the ghosts' stories since they changed the air a little, but at some point, they disappeared. That wasn't the writers' smartest move.
I have to thank this drama though. After finishing it, I became surer that romantic comedies can never be my thing and that I shall never watch another Hong Sisters drama even if one of my favorite actors has a main role in it.
Guilty Pleasure: Ji Sub's "Get Lost", it's cheesy and wrong but I still liked it.
It's another supernatural drama that I didn't and I will never watch. You can leave your opinion about it if you like.
---
---
Japan:
Super Powers: Vampires, sucking blood and once again vampires!
I am such a sucker for vampire stories so once I heard about this; I was really excited to get a dose of another Japanese vampire drama. Oh well, I will also talk about this in details in the "disappointments of the year" review, but for now let's talk about the supernatural powers. The drama was a vampire drama alright but not exactly a vampire story.
How to put this? It was cheesy and too unbalanced to make me like it. I followed it, and I managed to watch it from the beginning to the end (special thanks to the episodes' short length), but I didn't find anything good that's worth mentioning. Oh, as I mentioned above; I still don't understand the obsession of becoming human. You're so cool as vampires so why change that? It's a mystery to me. Does blood taste that bad?
Guilty Pleasure: I liked Komachi better than Sakurako.
Super powers: Witches! Let me cast my spell *smooch*
A little crazy and over the top acting, but that's not everything about this drama. It's funny, entertaining and short! I previously read the manga, and I found the live action adaptation a bit early. I still believe that an anime would have been much better for this manga. Anyhow, it's about seven witches who can only cast their special ability through kissing. Every witch has a particular power including body swapping, telepathy, the power of invisibility and so on. The supernatural part was well-presented. This drama outclasses any Japanese drama in the number of kisses, but they weren't deep so don't get your hopes too high.
Guilty pleasure: I laughed at many occasions even with the over the top acting.
Supernatural powers: Future technology and androids. Heck yeah!
This sci-fi drama is about androids who come from the future to accomplish a certain mission. The android Lloyd will lead some interesting fights between androids in present times. Does that sound exciting enough? It's definitely a weird drama, and I know that it won't suit everyone's taste since the theme is a bit daring and unusual, but if you like science-fiction, action, and
Kimura Takuya
then watch this! I mean who doesn't like to see Kimmy as a bad-ass machine? Not me!
Guilty pleasure: I like Suppli even if she's weird.
---
---
That would be it for the supernatural dramas of this year. 
Which are your favorites?
Coming up next:The most underrated dramas.