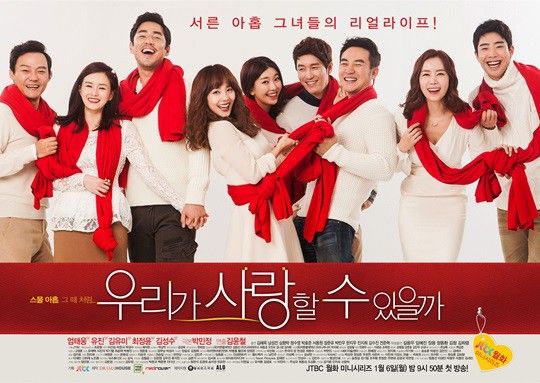 When this guide was written, eight episodes had aired. Please keep this in mind, though I guarantee any spoilers (should they be present) are negligible at worst.
As those familiar with me might already know, I tend to have trouble enjoying romantic dramas. Perhaps it's because of an early overexposure to the various tropes present in the genre, or maybe my standards have become too constrictive. In any case, it seems like forever since the last love-centric drama gripped me. That all changed in 2014, when
Can We Love?
came to my attention (this user cannot resist
Uhm Tae Woong
, honestly).
Despite hearing good things about the production staff and how well they'd done with
Can We Get Married?
I came in fully prepared to cringe and groan. Here comes the real plot twist: even in the first episode or two, that never happened. Instead I found myself confused than an hour had already passed, which morphed into: "I have to wait until next week?"
Jung Wan, Sun Mi, and Ji Hyun have been friends since high school. They have remained closed even unto the present day, each having crossed the "dreaded" doorway into their late thirties.
Can We Love?
catches the trio at a crucial time in life and centers on their romances and professional lives. Family also plays a large part in this series, adding another element to what might have been merely a "golden age" romantic tryst.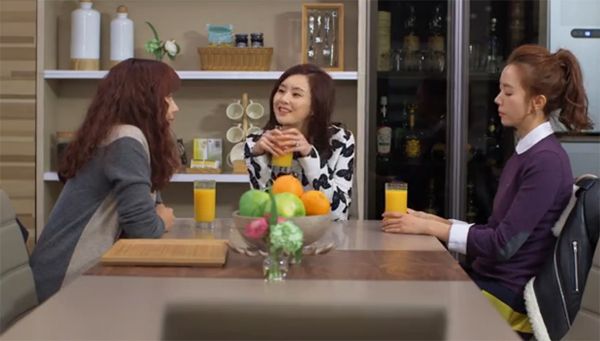 When life hasn't gone exactly as you've imagined, can a change in perspective lead you to a renaissance? 

Cast of Characters
as portrayed by the lovely 
Eugene
Life has been difficult for Jung Wan ever since the divorce. Even though her only child, Tae Keuk, is both brilliant and sweet, she struggles to provide for him as a single mother. Despite her talents as a writer, work in film and television has dried up. Driven by responsibility (and a droplet of desperation), Jung Wan perseveres in both capacities -- in the hope things will start looking up. When a certain company and its affiliated director show interest in her work, they might just.
Her hair is to die for in this drama.
---
as portrayed by the handsome 
Uhm Tae Woong
At first glance, Kyung Soo appears to be a perfect example of the stereotypical director. It is assumed he plays around with pretty actresses and has an interminable ego from the get-go. Our first view of him is even on television, as he is honored with an international award. But as things roll along, it becomes apparent there is more to this jovial character than meets the eye. Can we trust what others have assumed, or is that kind of image only scratching the surface?
When he isn't being adorably impish, he's probably overhearing things (much to his chagrin).
---
as portrayed by the lovely 
Kim Yoo Mi
Sun Mi thrives at work, becoming wildly successful in her career as a designer. She is also no stranger to fame and has been featured heavily on television programs. When we meet her, we are shown the portrait of a woman together professionally. But might she be making bad choices when it comes to her private life and relationships? 
Sometimes I have to remind myself she isn't actually Jin Sook from
Cruel City
.
---

as portrayed by the handsome 
Park Min Woo
Yoon Seuk spends his first scene in tears, confronting the person he loves about what he believes to be an unfortunate choice. We soon learn that he is an assistant to Sun Mi and works at her design firm. He works for her tirelessly, hoping for that capacity to expand beyond work.
The dimple is paramount.
---
as portrayed by the lovely 
Choi Jung Yoon
Unlike friends Sun Mi and Jung Wan, Ji Hyun has no need of work. She married a successful businessman and built an enviable life with him, complete with a beautiful house and two children. But despite how others might view her life, they don't know the painful secrets hidden behind the peaceful facade.
Her daughter, Se Ra (
Jin Ji Hee
), plays an important role as a supporting character.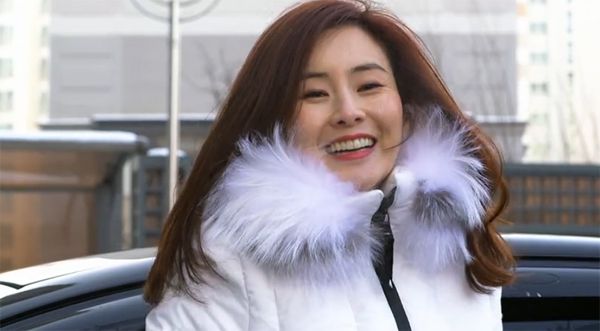 Pretty smile, seriously.
---
as portrayed by the handsome 
Kim Sung Soo
Head of a respectable film company, Do Young might be the character we know least about. He is made interesting by his history with other characters, including Kyung Soo -- and another, whom you'll have to learn about by watching the series. There is also the fact that he married before, but is now divorced -- to the surprise of all. Who would divorce such a wonderful man and why?
His sister, Kyung Joo (
Jang Joon Yu
), plays an important role as a supporting character.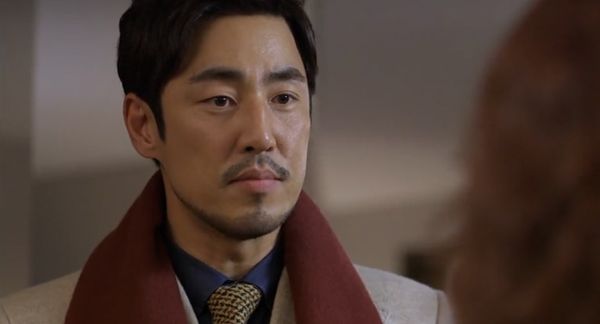 Somehow it's strange to see him without a phone.
---
Why should you watch this?
...
if you're looking for a different kind of romance.
...
if you enjoy large casts, well-handled.
...
if good pacing and tight story-telling is a must.
...
if all-star, perfectly chosen actors and actresses appeal to you.
...
if you crave mature stories, with emotional moments as well as comedy.
...
if you need chemistry in all directions, whether it be platonic or romantic.
...
if you like dramas centered on the female experience.
If you've said yes to the above, then can you love this drama? I think you can. Try it soon and get caught up! We're nearly to the half way point.

Need more convincing?
Here's a trailer!


There are five more available, though these rehash similar scenes.