This is a follow-up to my previous "Year in Review". The article is split in two just because of the length; nothing else is meant.
Here's another reminder that everything written in this article is my own personal opinions. Meaning Cheer has all the right to write anything she wants in her article without reservation, no offence or harm is meant for the fans of the 'Nay'. To each their own taste.
My review for 2014 will include all the dramas I saw this year regardless of their country of origin. Let's try to shuffle things up (Yay to that!).  
Yay or Nay: Screaming a Yay to the drama of the year!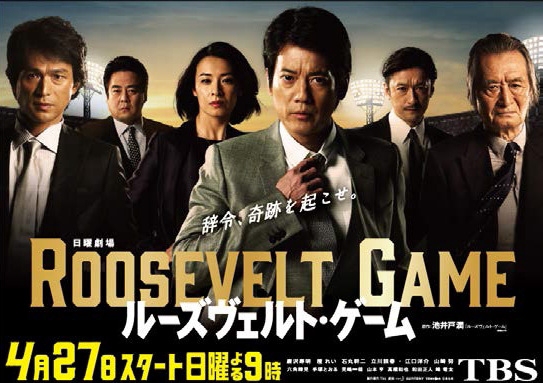 Yes, Roosevelt Game is without doubt the Asian drama of the year for me. Nothing topped this drama, no wonder since Hanzawa Naoki was the drama of 2013 for me – and both of these brilliant pieces happen to come from the same genius team.
What to expect: Basketball tangled with business, a company at the edge of bankruptcy, intelligent leaders who know how to turn the tables to their favours, a basketball team struggling to stand on its feet in a fallen company, a rising talent, witty screenwriting, mind-blowing acting, mesmerizing cinematography, and last but not least lots and lots of schemes.
The shady side: there's no such thing! It's the drama of the year people!
---
Yay or Nay: Huge Yay to the Korean drama of the year!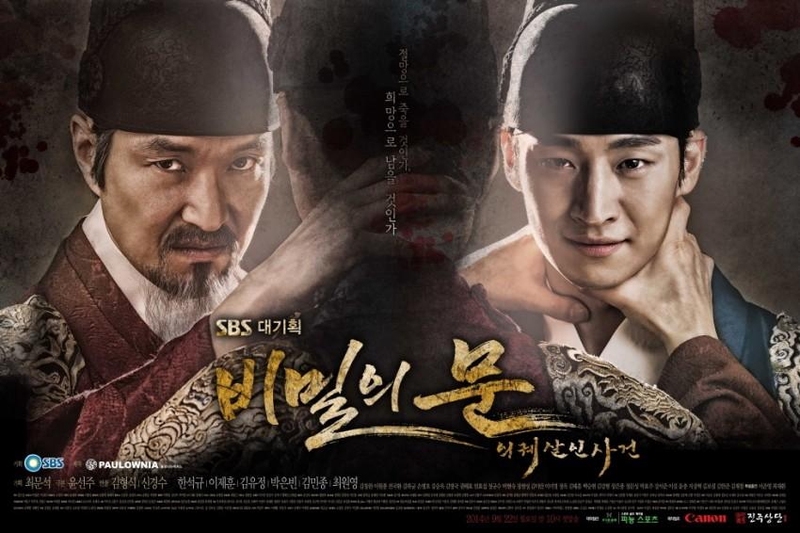 I don't even watch much saeguk let alone announcing it the K-drama of the year, I can't recall the last time I ever did that. Secret Door was a powerful combination between coherent screenwriting and high-class acting. Though it was based on some real events, the story of King Yongjoo and Crown Prince Sado demands imagination to pull through which is due to the absence of any accurate source about the strings behind Sado's fate. The screenwriting was successful at balancing the truth, fiction and historical rumours while displaying the never-ending political clashes all along. To make things even more captivating, the main cast was completely fit. Lee Je Hoon did a respectable job with his character, but Han Seok Kyu was simply mind-boggling as King Yongjoo, someone give that ahjussi an acting Oscar!
---
Yay or Nay: Yay for the bromance of the year!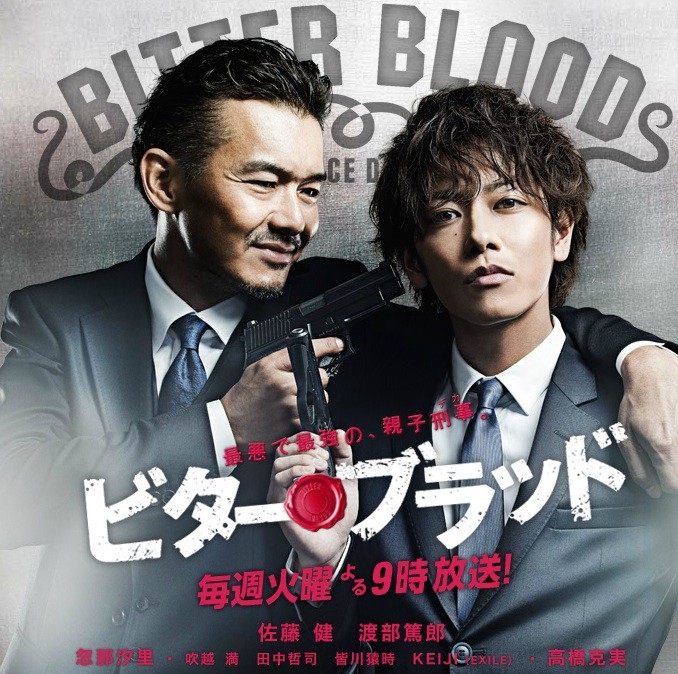 It's important to point that Bitter Blood was too similar to any typical investigation J-drama. All the cliché cases of the detective genre were blunt clear in the plot, but it still managed to stand out due to the strong bromance and great sense of humour. This is the first investigation drama I've seen where a father and son were partners. The best part was the bad blood between them; they don't get along, and they're as different as night and day. In my opinion, that's what made Bitter Blood bump of the crowd; the path they took to become good partners or the funny situations both of them were put into. That being said, I wouldn't like this the same if it was led by different actors other than the wonderful Watabe Atsuro and Sato Takeru – with his priceless facial expressions.
---
Yay or Nay: Nay to Korean screenwriters who love ruining things.
I swear this could've been a good Yay up to episode 8 or so then it played on my patience level that I couldn't take it anymore. I wonder why Koreans love inserting Makjang everywhere. This could've been a cute run, but then things failed miserably. I was on the edge waiting for the drama to end at some point. To give it credit, Marriage, Not Dating did make me laugh at the beginning but it was a long shot for the plot to remain as a light run until the end. I haven't seen a similar drama in a long time that I almost forgot why I hate watching romantic comedies especially Korean: They simply don't know how to separate melodrama from their comedies!
---
Yay or Nay: Nay for dragging, Yay for the general concept.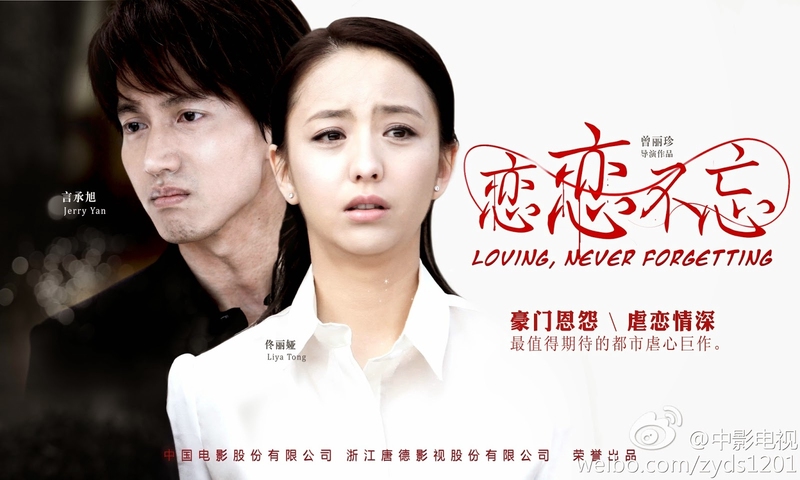 Man, do Chinese love dragging their dramas to no end! Good lord, it almost became a miserable watch at some point. Loving, Never Forgetting was the only Chinese drama I watched this year and that includes both Taiwan and Hong Kong as well. Their romantic productions are just NOT my cup of tea with few exceptions. I wouldn't say I was disappointed in this because I wasn't expecting much in the first place. But I am sure that the plot could've been way better than that, especially with the interesting concept the drama led. Unfortunately, the screenwriting concentrated on the length instead of the value of the plot. On a superficial note, I am glad I met Jerry Yan through this drama.
---
Yay or Nay: A very rare Yay.
Despite being a proclaimed J-dramas fan, I almost never watch their slice-of-life productions; they're just not my thing and I do tend to avoid melodrama at any cost. However, Platonic came very differently. For starters, it reminded of the good old way of doing romantic J-dramas and then there's the slight dark side of the story. I happen to favour dark romance over any other, and this drama did much of the trick. It didn't come out perfect by any mean, but it was absolutely an enjoyable ride with a different taste from the usual Japanese drama-making. It was a hit of nostalgic feel, and it wasn't tear-jerking like the fake cliché melodramas I hate to watch. It was royally realistic. 
---
Yay or Nay: A disappointed Nay.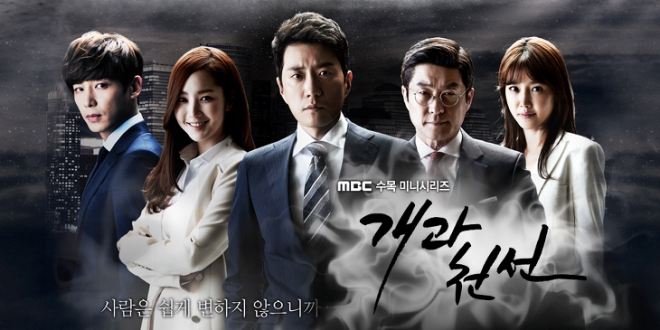 If there's a way to slap the screenwriter, please let me know because that lady needs an urgent slapping to get her back to her senses. She simply didn't know how to handle a promising drama with the amazing Kim Myung Min as the main lead. Let's not forget that she completely overlooked the potentials of a top-notch veteran named Kim Sang Joong. I mean what would you expect from a screenwriter who bashed her actors in a previous drama? I literally quote "From the midpoint on, I couldn't trust the actors so I even took away some scenes from them." Anyway, let's leave the evil writer for now. A New Leaf is a legal drama which is not a very common ground for Asian shows; unfortunately the side plots were the falling point of the whole drama. For fairness, the legal part was rather good only incoherent and was ultimately held down by its shaky surroundings and a stupid little writer.
---
Yay or Nay: Yay to underrated dramas and Odagiri Joe!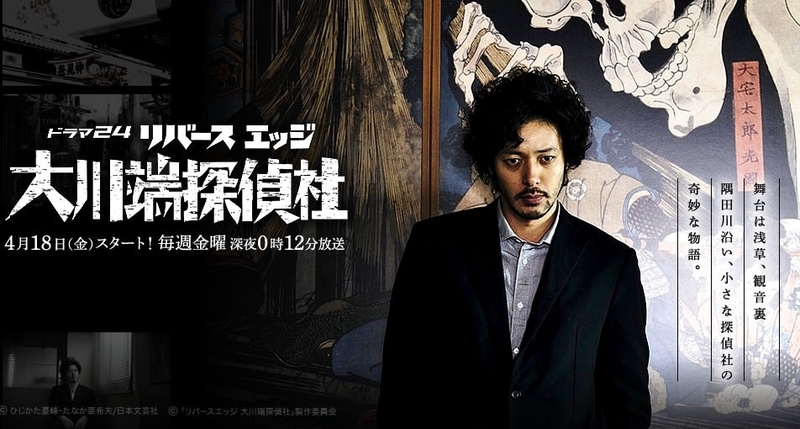 Tokyo TV keeps dazzling me with rare midnight-slot-pieces these last couple of years. Last year, it's been the overly hilarious, brilliant Mahoro Ekimae Bangaichi and this year it's the delicious River's Edge Okawabata Tanteisha. The drama may come out like any other episodic detective drama, but it's certainly not. The private cases were truly intriguing most of the time; they even held an obsessive dark tone occasionally. Of course, the drama hasn't been always serious and didn't reach perfection per se but it's undoubtedly a precious catch for the lovers of the detective genre. And Odagiri Joe was the perfect man for the main lead, let's leave it at that.
---
Yay or Nay: Composed Yay with 'I-had-enough' Nay.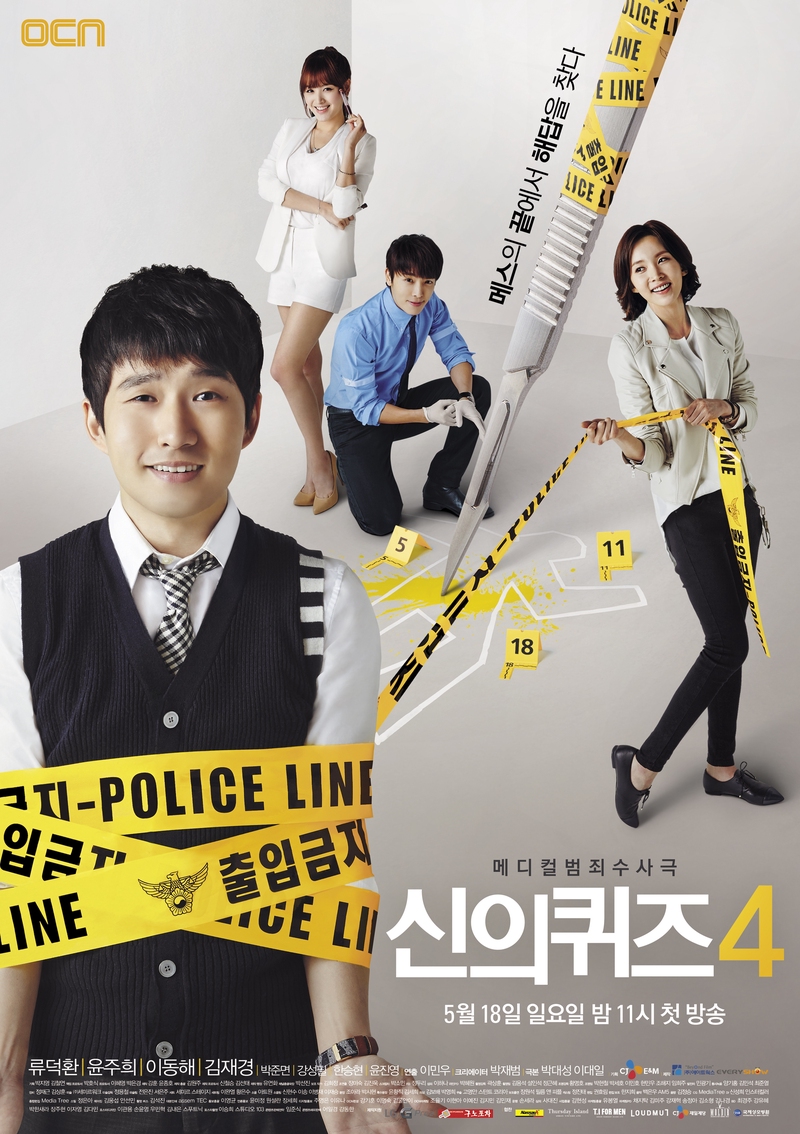 Displeased doesn't even begin to describe my feelings for this fourth instalment of the God's Quiz series. I have much faith in OCN's way of doing crime procedurals – it's their trademark after all. While the prequels were completely engaging with a nice punch at every end, this season failed to follow its previous companions. It struck me hard because this came from the same writer, but I guess four seasons is enough, you simply can't stretch a story much further if the screenwriter lost his sense of twists. Nevertheless, some of the cases were well-executed. It's the last mystery that ruined the whole season; it was too calm for a final blow.
---
Yay or Nay: Roaring Nay with passion.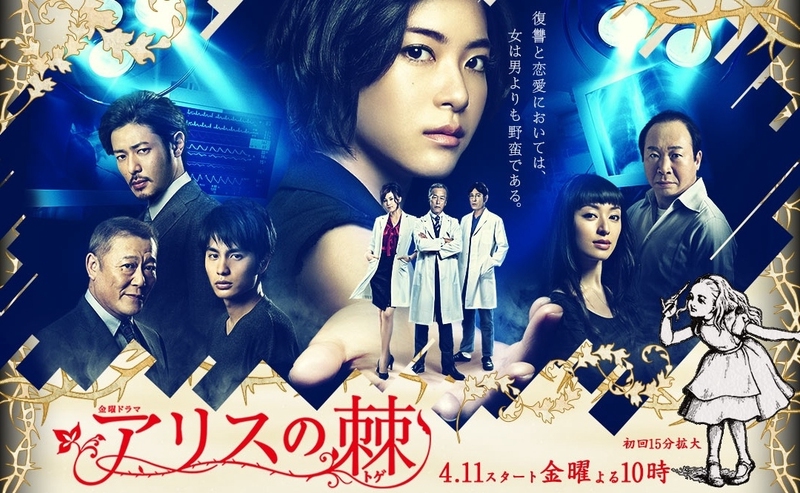 I am just disappointed big time. That's not the right way to execute one hell of an intriguing revenge plot. Even with episodic patterns, some similar revenge tales managed to stand out more than Alice no Toge. At some point, the screenwriter became plain predictable and simply 'boring' to follow with full attention. It's a pity because the idea of medical revenge clicked so well in the background of the plot, but it wasn't well-handled for the most part. It's also a shame that Odagiri Joe and Ueno Juri were effectively wasted on this. In short; Alice no Toge is the worst revenge J-drama I saw in my entire drama-watching career. The Nay is as simple as that.
---
Yay or Nay: Yay for a slap/kiss. Nay for every other level.
And it's not even one of the better slap/kiss lakorns out there but I have this bad habit of clinging to lakorns of this apparent revenge genre. I am simply that twisted and beyond redemption. Sanaeha Sunya Kaen was a typical slap/kiss, with a hateful male lead and a misunderstood female lead that has to fight his temper while falling in love with him. And he has to succumb to his revenge demons instead of admitting loving her. It's that old story of this Thai lakorns genre, I wouldn't say it was well executed in this drama but I have to admit that I didn't find it so hard to watch. Of course, I had a little friend called "speed-watching" on the mission.
---
Yay or Nay: Yay for a good remake. Nay for a typical rom-com.
Clearly, Koreans love their melodrama inserted everywhere. Be it a rom-com or even a pure comedy. It's in their system; they simply can't live without it. Leaving that aside, Fated to Love You was, in fact, a good remake even a little better than the original Taiwanese version, especially with Jang Hyuk as the male lead. His eccentric character played a great role in this drama's success. Unfortunately, the dragging makjang in the last 5 or 6 episodes was unbearable. This was obviously 16 episodes material, the rest was completely unnecessary. Fated to Love You was the last rom-com I watched in ages, I don't plan to go back anytime soon. Actually, I don't plan to go back AT ALL; enough torture for my rom-com-hate-filled-soul.
---
Yay or Nay: Yay for the eccentric black president.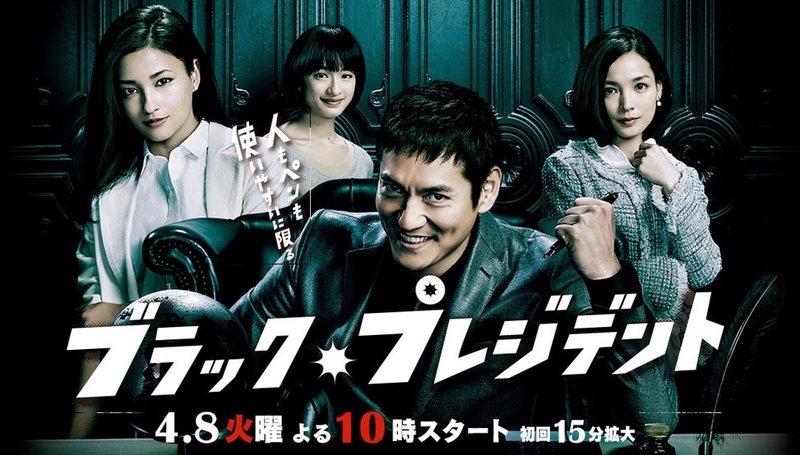 Black President was a business oriented drama and I became a big fan of this genre, especially from the Japanese point of view. But unlike other productions of the same category, this didn't hold the serious heavy tone, it was more comedy oriented. It also held many values of youth and college life which lightened the black companies' theme. Sawamura Ikki was definitely the man of the drama; his eccentric realistic character was the centre of the show. He had many wisdom idioms that reflect on real-life situations in every manner. It was a great unique watch which can only be made in Japan. No one can produce unique themes like them. Yay to that!
---
Reset (South Korea)
Yay or Nay: Nay to a disappointing thriller.
OCN let me down on this one, maybe it's because I held too much expectation that I ended up disappointed. At any rate, Reset isn't the type of crime/thriller I would consider well-executed. It was poorly made to be honest, the twists didn't even interest me and I found myself wanting to finish the drama and get over with it. Certainly, Reset had its strength points such as the promising background and the good acting and characterization but it couldn't pass the barrier of 'normal' and a thriller can't be  allowed to be typical; it has to stand out or there wouldn't be a need to make it in the first place, now, would it?
---
Yay or Nay: Yay to the most heart-warming family drama!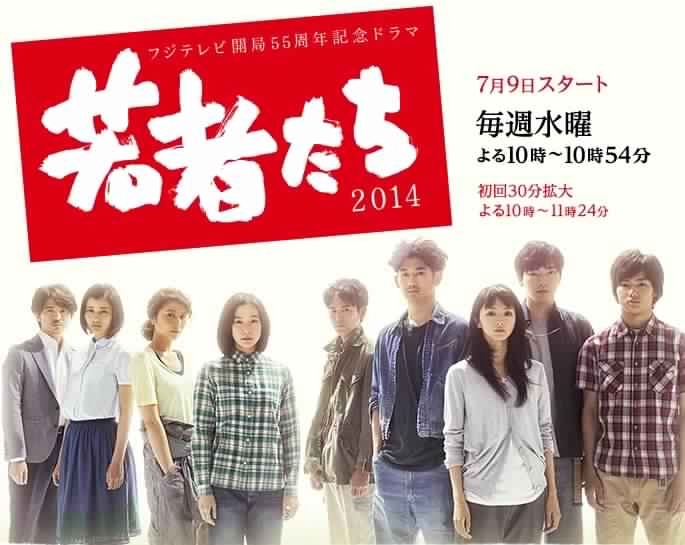 Guilty confession: I would've never thought about watching this drama if it wasn't for the amazing set of cast where three of them are on the top of my favourite J-actors.
Confession is over; I have my favourite actors to thank for taking this drama because I would've missed a great piece. Wakamonotachi is a heart-warming family drama that deals with the problems of their members. It's evident that Japanese are professional at keeping situations realistic and moving. It's also important to note that the wonderful actors weren't the drama's only strong point, the screenwriting knew how to handle a star-studded cast by giving each of them credit in a well-written piece.
---
These two articles include every 2014 drama I saw this year. In whole, I would say it wasn't a very good year especially for K-dramas; they suffered a hurtful punch in both ratings and watch-material. I always preferred J-dramas because there's always something hidden in their sleeves; it was undeniably a better year for Japan despite some failures.
What are your impressions of the year overall? Feel free to share your favourite dramas of 2014.
Until next Year!
(That's if I ever decided to come back to drama-watching).