Are you tired of watching cliché dramas? A typical boy falls in love with a girl? I feel you guys, but throw away any hesitations and watch High-end Crush!
The story of a handsome, rich guy who is arrogant, selfish, and innocent in having crushes towards the opposite sex, and a slightly inexperienced girl who lives in the mountains all by herself. Pretty much your usual cliché story right? But these are reasons you must watch High-end Crush despite any and all clichés!
5. The OST                
At first, it's kinda weird listening to the OST, but as the drama progresses it really gives a lot of vibes in every scene, especially the funny ones. Just downloaded it for my ringtone.
4. Girl power to the fullest with a sweet and shining smile.
You go girl! Our lead is tough and never backs down from her decisions, and has a smile that could turn any guy nuts. What I love about Yoo Yi Ryeong (Jin Se Yeon) is that she has a mind of her own and is a strong woman. Who wants to live in a mountain with just a dog as a companion? A very brave girl. Well, that's why our CEO falls for her.
3. An old-school relationship between the boss and his secretary.
We all love a cute bromance and you will definitely appreciate this one. Lee Shi Eon never fails to be a good follower in every drama he's in, despite his mean boss who doesn't treat him well. This will create many funny moments as his boss turns to him for help and he always backs him up in his good and bad times.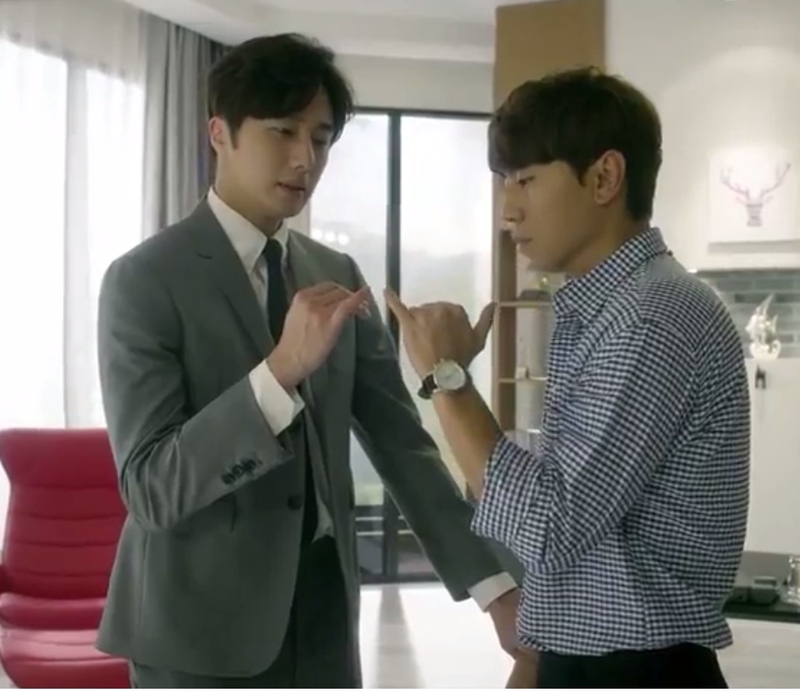 2. Having a crush for the first time will make you a funny lunatic.
Choi Se Hoon (Jung Il Woo) is a successful man in the peak of his business career. A very strict, rude, and selfish guy, he doesn't give much thought to others. But like a thunderstorm, a girl appears with a flash and hits him hard (literally). This drama shows how Se Hoon changes just to protect his girl. He goes hiking in a suit, throws tantrums because the girl he likes made nine types of dishes for another man and only made him five, cries with a bucket of tissues because he cannot see her, relates his situation to all the songs he's heard, and many more…
1. The psychiatrist that is close to becoming a patient himself.
What I've said above will definitely hook you onto this drama, but if you need more convincing, the psychiatrist will undoubtedly make you watch. I look forward to all of the scenes with He Soon and his psychiatrist. Their scenes will have you LAUGHING SO HARD. This will give you a lesson on how you will not be crazy yourself because of your patient. He tries to give some good advice, but it turns out to be something funny. I keep repeating all their scenes because they're so hilarious.  
         A very light but heart-warming web drama, High-end Crush will definitely have you laughing in your couch. :)