Have you ever heard the name 'Kim So Hyun'? Yes, Kim So Hyun with just one "O". If you're still confused, click on their names to compare who these people are: Kim So Hyun & Kim Soo Hyun. 
A little background on Kim So Hyun:
She's one of the most popular child actresses in Korea because she started acting at a young age. But now, she is already a grown up actress that many people look up to and consider as their role model. Kim So Hyun was born in Australia but later on moved to South Korea when she was 5 years old.
Her career began in 2008 but she only gained popularity when she portrayed the young villainous queen-to-be in Moon Embracing The Sun (2012).  She played as the young Yoon Bo-Kyung in there. [Btw, the other Kim Soo Hyun was there too as the King]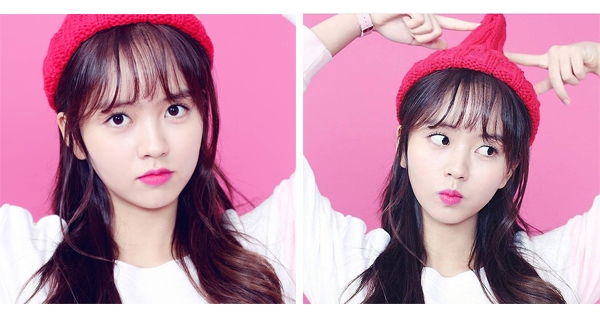 This teen actress has been blessed not only with tons of projects and CFs but also with her male leads in dramas. I chose the top 5 leads that could make you wish you were her.
5) Yeo Jin Goo (Missing You)
These two played as the young Han Jung Woo (Park Yoo Chun's character) and young Lee Soo Yeon (Yoon Eun Hye's character) in this drama. People loved their good chemistry. There was this one scene in a bus [I think] where they had to kiss. And that kiss scene they had were each other's first kiss scenes. And I think that it was also Kim So Hyun's real first kiss. You can refer to here.
4) Nam Joo Hyuk (Who Are You: School 2015)
In this popular school series, Kim So Hyun had two popular and good looking male leads who's interested in her. One would be Nam Joo Hyuk, that bae above, and the other one is Yook Sung Jae (from BTOB). We all know that Nam Joo Hyuk is Korea's National Boyfriend and you'd be very lucky to be paired with him. It's once in a lifetime and Kim So Hyun got to be with him in this drama.
3) Lee Min Hyuk (Nightmare Teacher)
Nightmare Teacher is a thriller, mystery school drama wherein the students fall into a sweet seduction of their hopes and dreams. In this drama, Kim So Hyun's partner is none other than Minhyuk (from BTOB). If you're wondering why she keeps pairing up with BTOB members, I don't know the answer to that question. But these two have a nice chemistry since they both are good looking.
2) Ji Soo (Page Turner)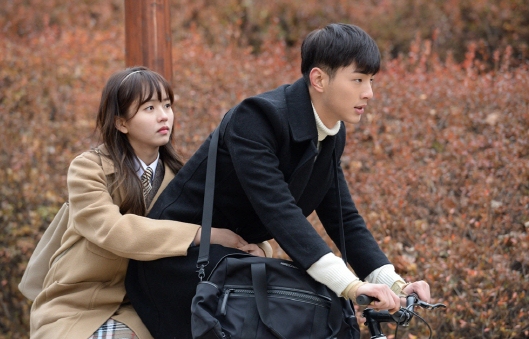 If the friend is not enough, then go for their best friend. We all know that Nam Joo Hyuk is very close with Ji Soo to the point of joining the Celebrity Bromance together. But in this drama, Kim So Hyun and Ji Soo became close with each other when Kim So Hyun's character became blind. The chemistry for me isn't really shown in here but hey, who's the lucky girl to be with Ji Soo? Kim So Hyun.
1) Ok Taec Yeon (Taecyeon) (Bring it on, Ghost)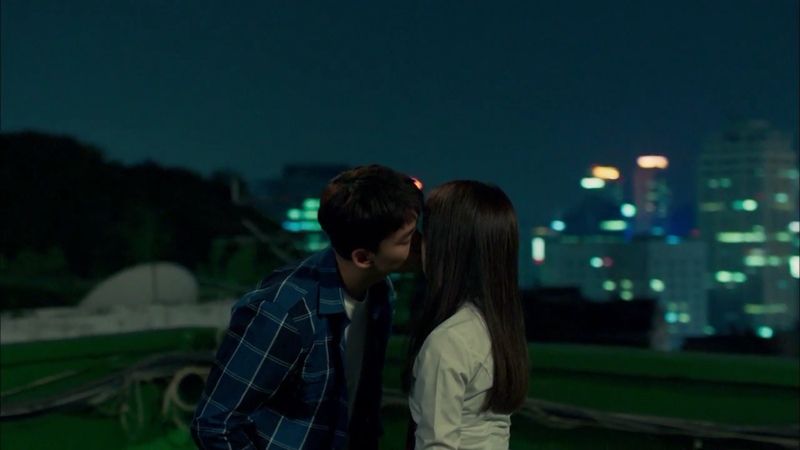 If you haven't watched this drama, GO WATCH NOW. This drama is filled with action, comedy, romance and a little bit of horror thanks to the great prosthetic (if I got that word right lol) makeup for their ghosts. *Warning: Never watch this drama at night.* Kim So Hyun and Taecyeon's chemistry was overflowing in here. Many people were shocked about it because of their age difference. But putting that aside, you will definitely love them together because they really look good when they are together.
BONUS!
Yook Sung Jae (Who are You: School 2015)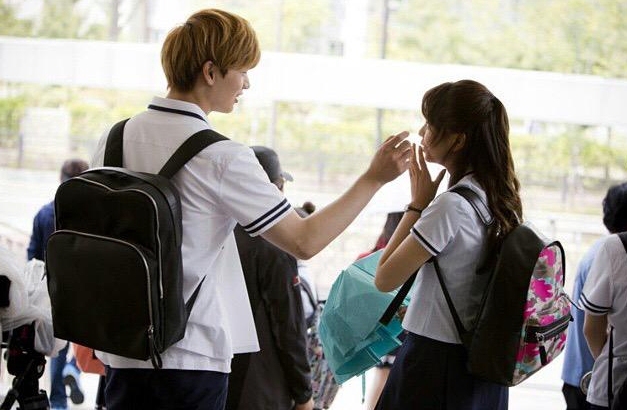 Sungjae wasn't the main lead in this drama. But throughout each episode, we were all slowly falling for him and was wishing that these two would end up together (even in real life, actually). They both looked good together and the fans even created a ship name for them: #TaeBi. Short for Gong Tae Kwang (Sungjae's character) and Lee Eun Bi (Kim So Hyun's character). It was really funny too because these two won the Best Couple Award in 2015's KBS Drama Awards and even performed a song number.
Not only that, because of their chemistry, they even had projects with each other along with the other BTOB members. Here are some pictures of them: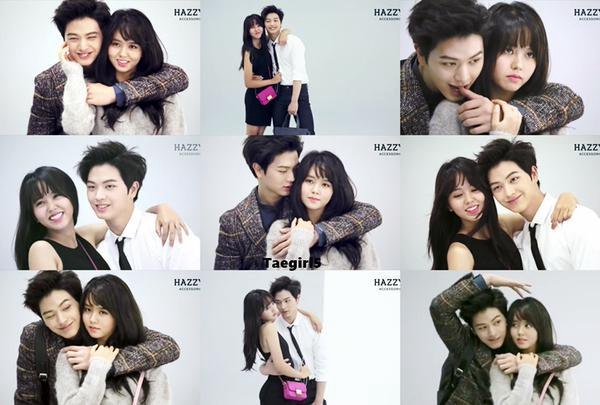 This was for HAZZY.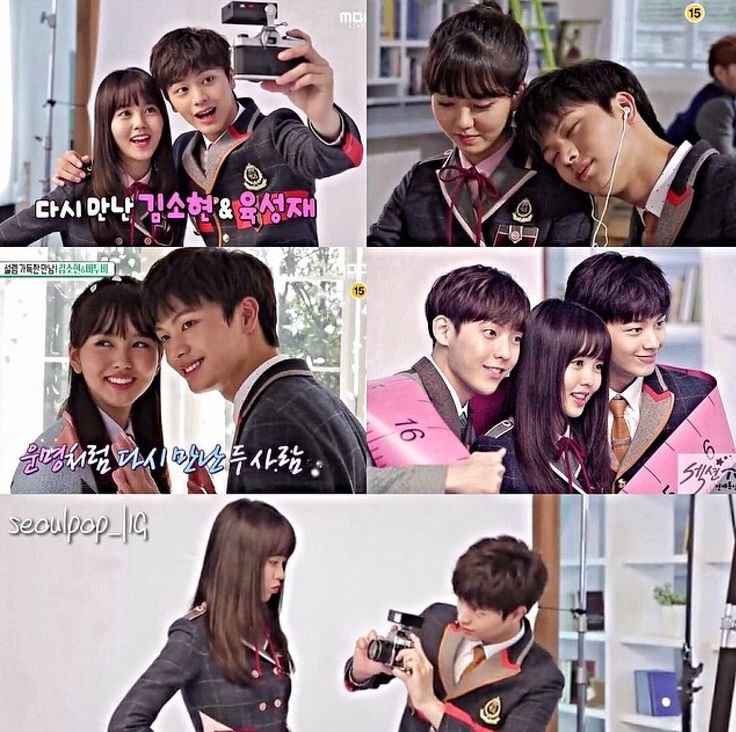 This was for Elite Uniform w/ BTOB members.
Yes, she got to film a CF with THE Kim Woo Bin for Domino Pizza.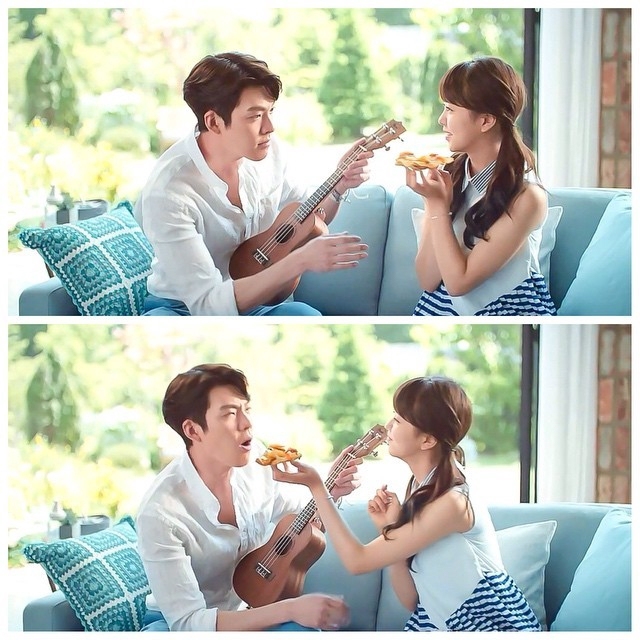 She was the Queen to his King. They played as the young Kim Sun and Wang Yeo in this drama.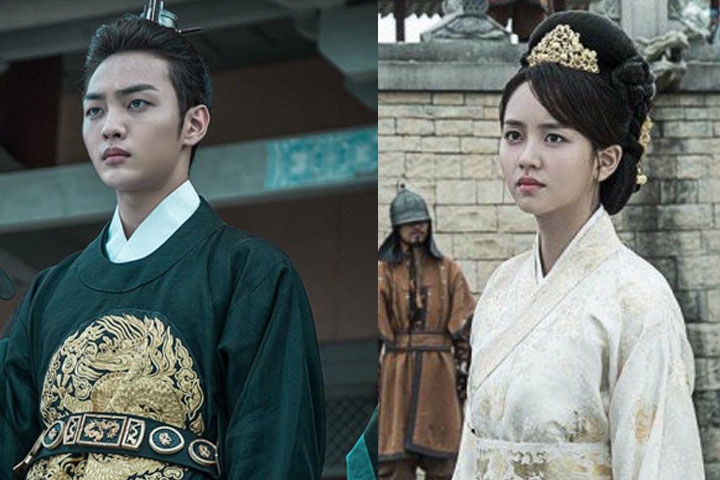 Last, but definitely not the least is: Yoo Seung Ho and Infinite's L. These three will have a drama together so I hope you guys will anticipate and support it once it's airing, soon. The title of their drama is Ruler: Master of the Mask. Please give lots of love!