Spring is finally here! ☆ It is the season of love, awakening, and new exciting things... (lol j/k) So which dramas are we getting this year? Hopefully, this list will help you find a drama that will spark your interest, but if it doesn't, let us know which ones you are looking forward to! Perhaps you have a gem you would like everyone to know about, or have you already started watching some spring dramas? Do not hesitate to write about it in the comment section below, but first, let us check out the new stuff!
NOTE: The article does not guarantee the accuracy since the info regarding these dramas can change in the future.
---
The hype is really strong around this Chinese drama! Mainly because of the ex-member of EXO - Lu Han. He stars as an abandoned prince, who goes on a journey in order to find a cure for his illness and by doing so he encounters numerous characters, one of them being the love of his life. The drama is based on the the novel of the same name by Mao Ni.
Check it out if you're into: historical, fantasy CGI elements, romance

---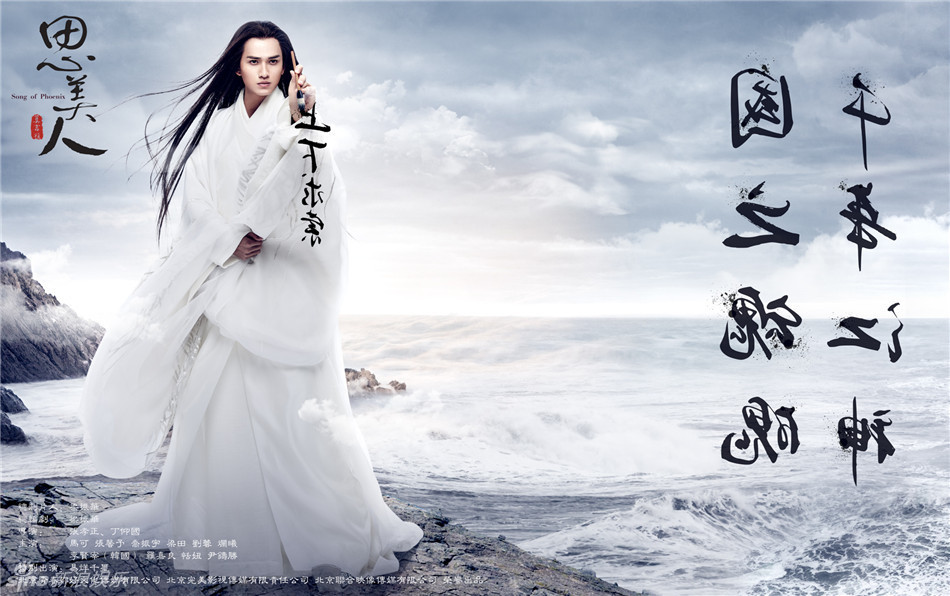 This drama is about a wealthy nobleman who falls in love with a slave. Is their love going to win and will he be able to save the country?
Check it out if you're into: forbidden romance, master x slave, historical, melodrama
---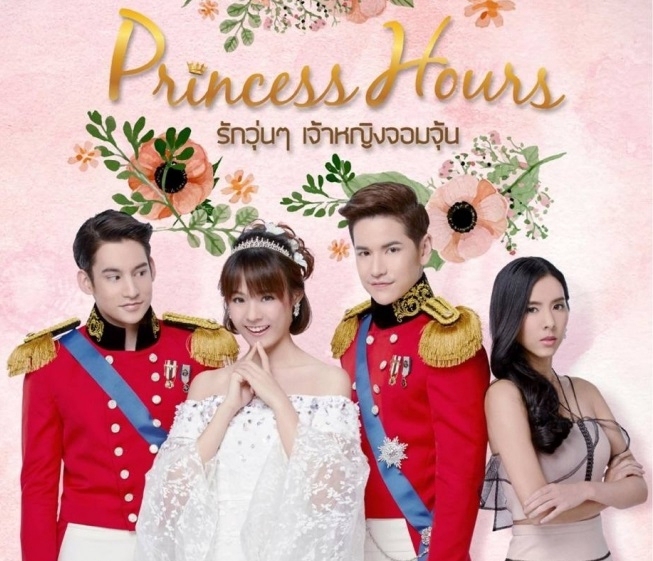 The Thai remake of Goong. If you're not familiar with that drama, the story follows an ordinary girl who suddenly finds out that she must marry a member of the royalty because of a promise their grandfather's made in the past. I'm not sure if this lakorn will follow the same story as the original Kdrama though. A piece of advice: Thai lakorns tend to be rather extreme in portrayal of contract relationships, so who knows how this remake will turn out.
Check it out if you're into: love-hate relationships, school, contract marriages
---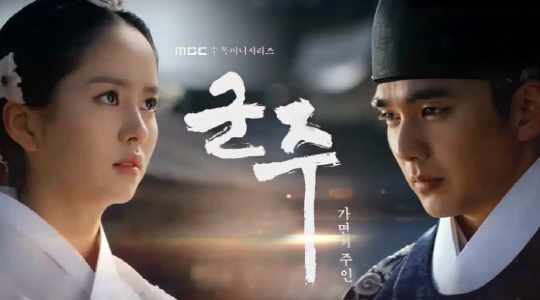 Set in the 18th century, the drama follows the Crown Prince Lee Sun who fights against corruption. His love interest is played by Kim So Hyun. This is her first main role in a historical drama, while Yoo Seung Ho has already starred in a couple of them as the main protagonist, such as Queen Seon Duk and Warrior Baek Dong Soo.
Check it out if you're into: historical dramas, politics, melodrama

---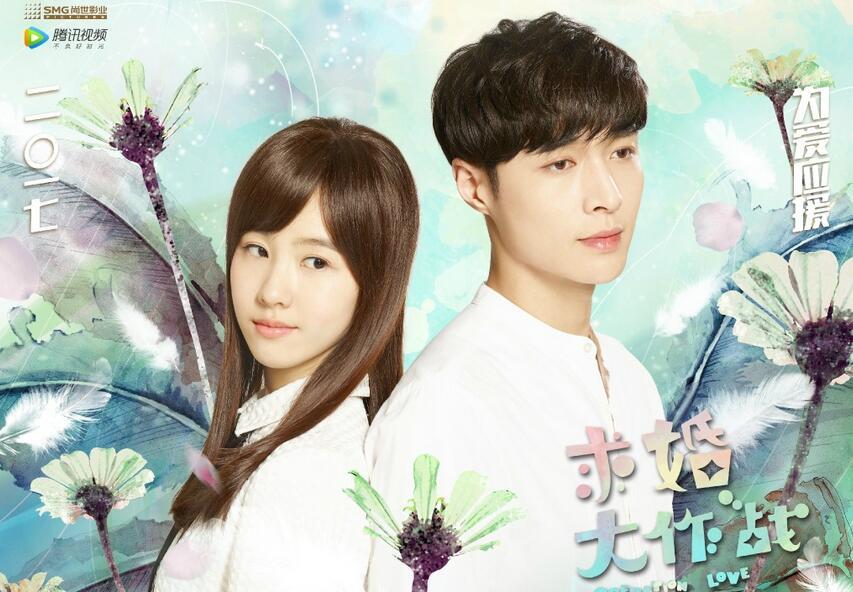 The story of a man who travels back in time to change his fate with his first love who is in the present about to marry another man. A Chinese remake of Proposal Daisakusen.
Check it out if you're into: time traveling, drama, romance
---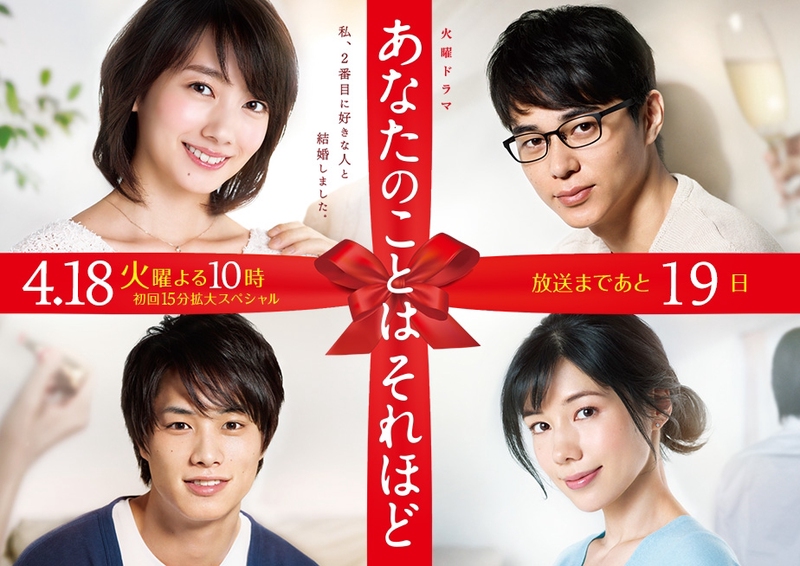 Watanabe Mitsu is happily married to her second love Ryota. Then one day on the way back from a drinking session, Mitsu happens to meet her first love Arishima. She believes him to be the man of her destiny, and they begin an affair. Based on the manga of the same name by Ryo Ikuemi.
Check it out if you're into: marriage drama, romance, infidelity, betrayal

---
A push-pull romance between a wealthy guy and and an inexperienced girl with whom he shares a one night stand. 
Check it out if you're into: push-pull relationships, rich x poor, romance

---
A modern-day geisha Kamiwatari Kotone gets accused of her colleague's murder and is sent to prison. Soon she finds out why she was framed for the murder.
Check it out if you're into: modern geishas, framed-for-murder plots, drama
---
Ai Mi Er is a rich girl who is forced to marry for a business alliance. She runs away but ends up as a maid to the man who is the younger brother of the man she was running away in the first place.
Check it out if you're into: romance, drama, comedy
---
These three guys have never really been the responsible types, so when a baby lands on their doorstep with a note  "the baby is yours", they cannot figure out who the father is. And since they already live as roommates, they decide to care for the baby together.
Check it out if you're into: family, comedy, friendship

---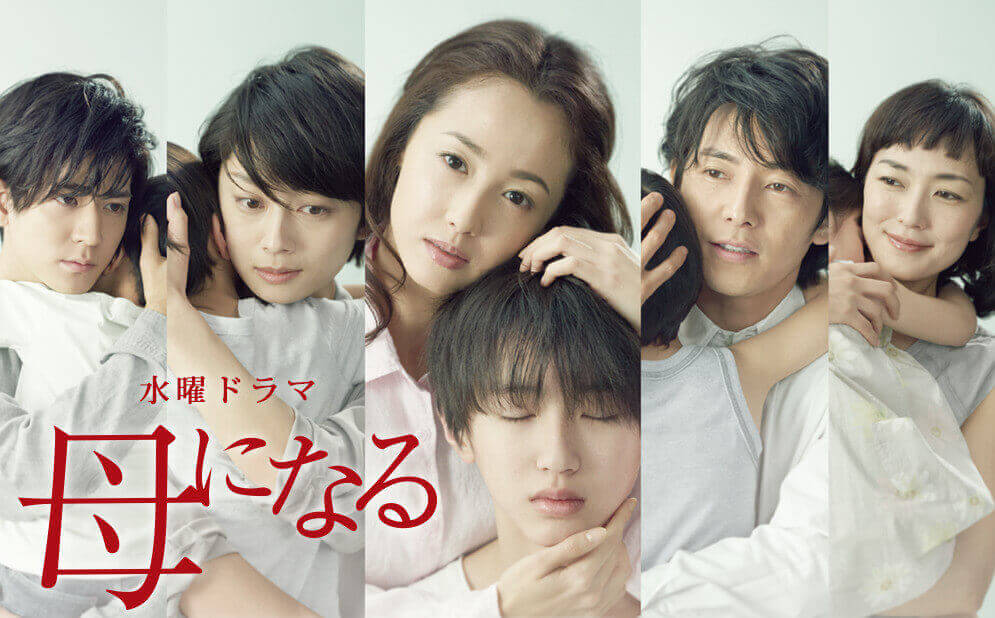 In the spring, when Kashiwazaki Yui and her 3 years old son were coming back home from kindergarten, she let go of her son's hand for a moment and then he was gone. 9 years later, her son appears in front of her again.
Check it out of you're into: family drama, mystery, suspense
---
Makoto Masaki and Haruko Kogetsu have been passing each other since they were children, but they are still unaware of each other. That is, until a mysterious figure appears in front of Makoto and tells him that he and Haruko are destined for each other.
Check it out if you're into: romance, fantasy, destiny
---
A love story between a sergeant and an ex-soldier. It is based on the novel of the same name by Chai Ji Dan. *Note: the uncut version will be posted on Iqiyi Taiwan.
Check it out if you're into: BL, romance, yaoi
---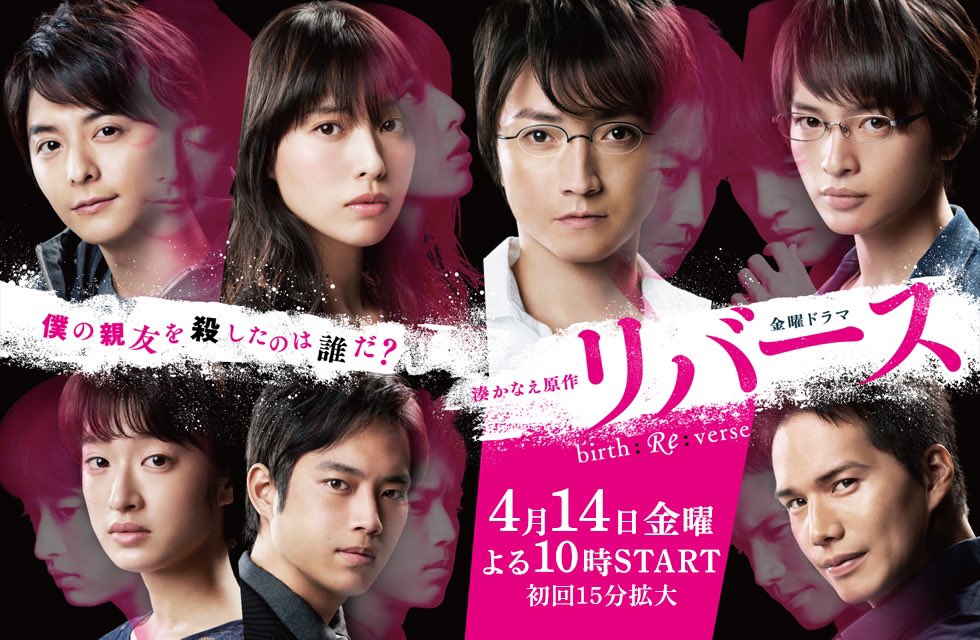 Fukase Kazuhisa's past finally comes to haunt him when he receives a letter accusing him of murder. 10 years ago, his friend tragically dies in a snowboarding accident. But was it really an accident? The same kind of letter is sent to everyone involved in that accident. Fukase decides to confront the truth of the past in order to protect the people dear to him.
Check it out if you're into: suspense, mystery, I-know-what-you-did-last-summer

---
Jounouchi Jun is a researcher who works at a paper manufacturer. She has been so immersed in research that she is at the bottom rung of stylishness. She lacks self-confidence, is unpopular with men and also poor at girls talk. Seeking to free herself from her current situation, Jun starts to research trendy makeup, fashion, and beauty with her two colleagues.
Check it out if you're into: friendship, comedy, slice of life

---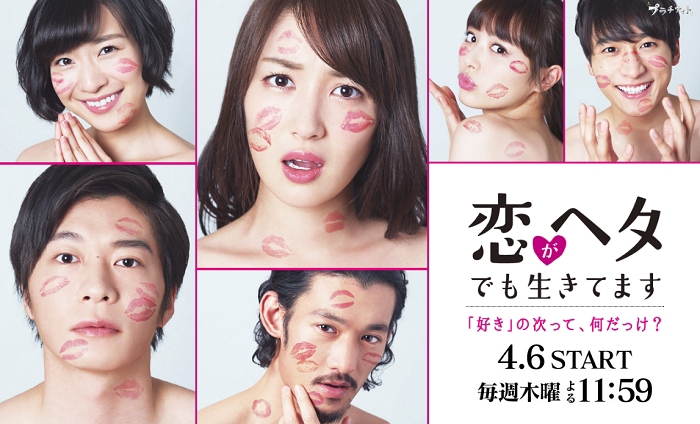 The drama follows the love relationships of two friends, Misa and Chihiro. Their personalities are the exact opposites, but they support each other through everyday struggles. However, everything changes when two men enter their lives.
Check it out if you're into: friendship, romance, drama, slice of life

---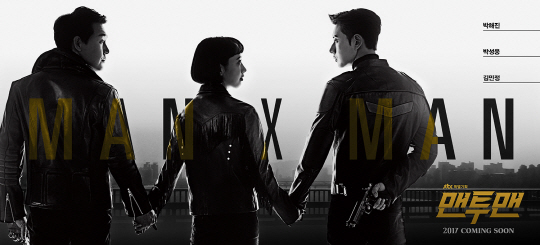 A longtime celebrity Yeo Woon Gwang suddenly has a need for a bodyguard and hires Kim Seol Woo, a man trained in special investigations. He's described as a mysterious man of many talents, and the drama is about the twisty events they encounter and the budding bromance between the star and bodyguard.
Check it out if you're into: bromance, action, comedy, thriller

---
Kasumi gets a job as a teacher at an elementary school. This fulfills a lifelong dream for her, but Kasumi is too passionate about her job. She overworks herself and gets burnt out from her job. So Kasumi quits her teaching job. She is still only 28 years old. Kasumi needs to find work and begins to take short-term jobs. During on of these jobs she meets the mysterious employee Masakado of Hello Work.
Check it out if you're into: slice of life, finding work, business, friendship

---
An incident 100 years ago led to a professor's creation of a monster with a human-like form but definitely not a human-like appearance. And yet, this immortal monster has more compassion than humans do. He quietly hides deep in the forest and dreams of the day he can live as a human being even though he knows this is impossible. Then something results in his encounter with a young woman Tsugaru-san and he falls in love with her. He starts to learn about love, friendship and the world.
Check it out if you're into: romance, supernatural, classics

---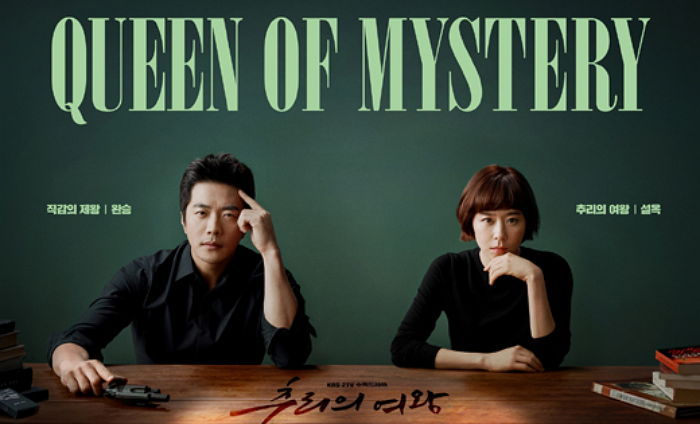 Yoo Seol Ok liked mystery novels and wanted to become a detective, but she gave up her dream after marrying. Now, she is a housewife with a husband who works as a prosecutor. She meets Ha Wan Seung. He is a passionate detective and they decide to collaborate to solve cases.
Check it out if you're into: detectives, mystery, romance, suspense

---
Already Started Airing/Finished
(but worth mentioning)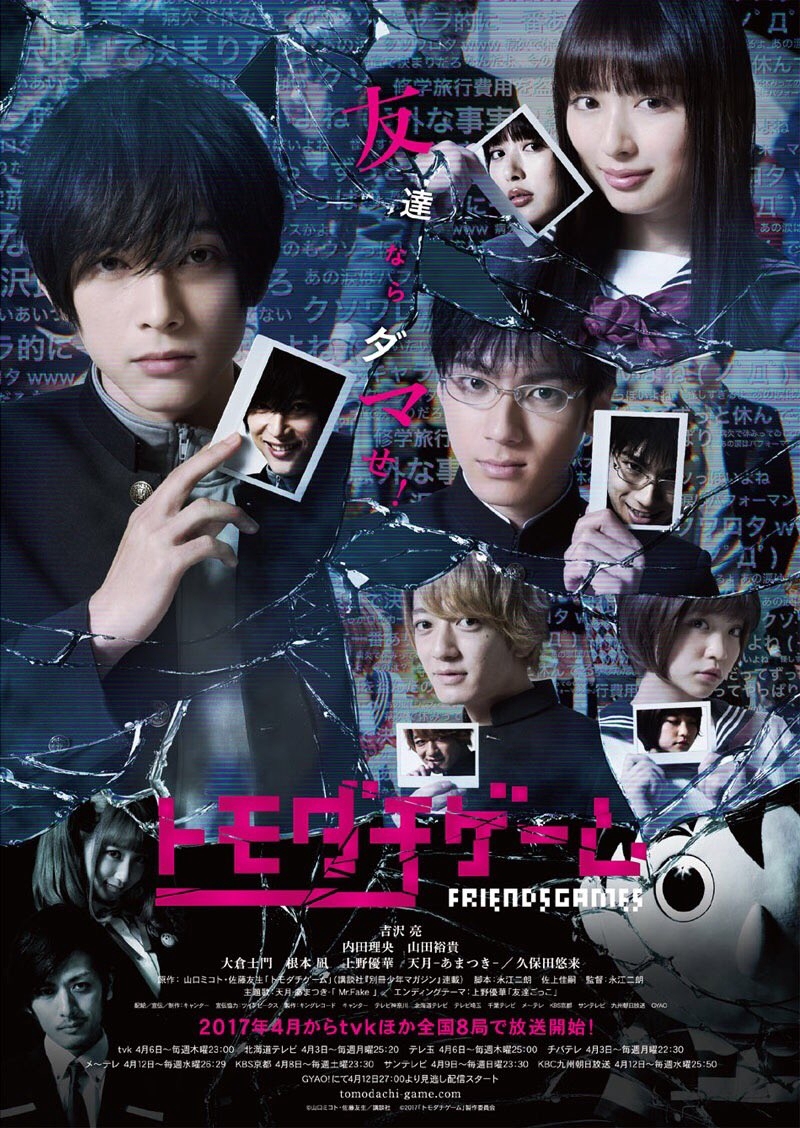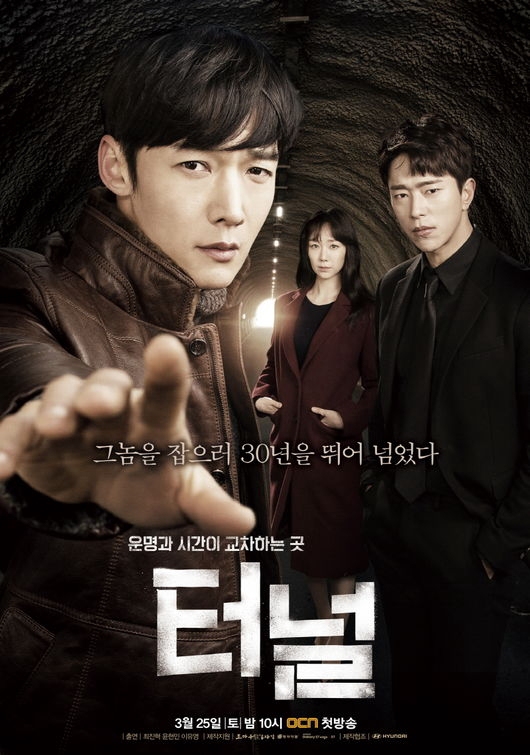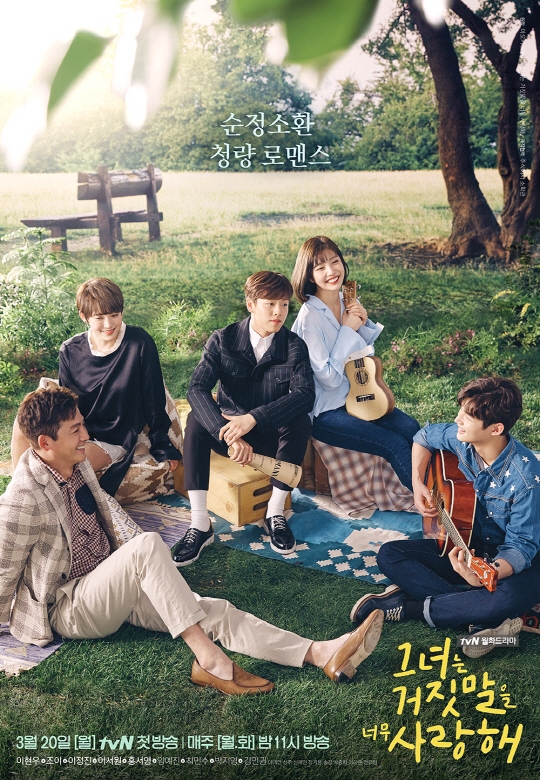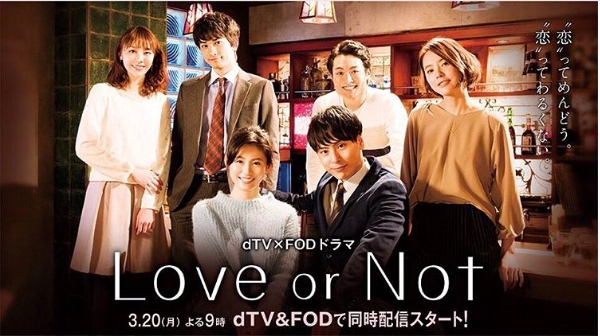 Tomodachi Game follows Yuichi and his friends who become involved in the "Friends Games" which carries large amounts of money. (mystery, suspense, psychological, mind games)
Tunnel is about a detective who time travels from the 80's to the present time in order to pursue a killer. (detective, crime, thriller, time traveling)
The Liar and His Lover is about a genius sound creator and his fan who is a high school student. (romance, music, youth)
Love or Not is about Mako who receives an email from her first love. However, when she goes to meet him, she realizes that the man who appears before her is not the one whom she knew in high school. (romance, drama, mystery)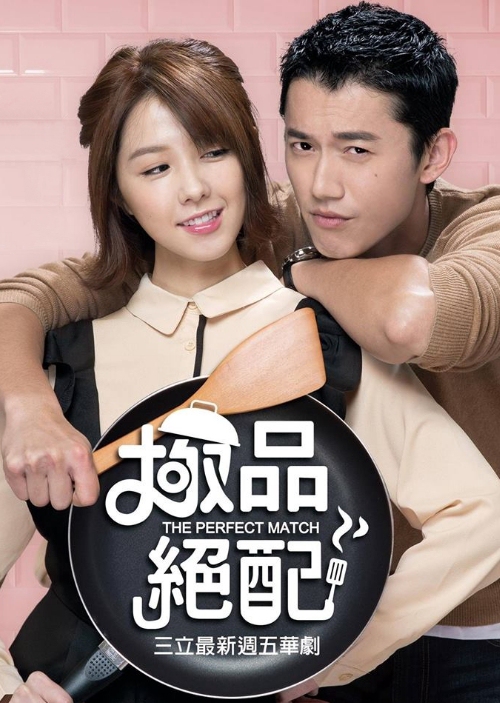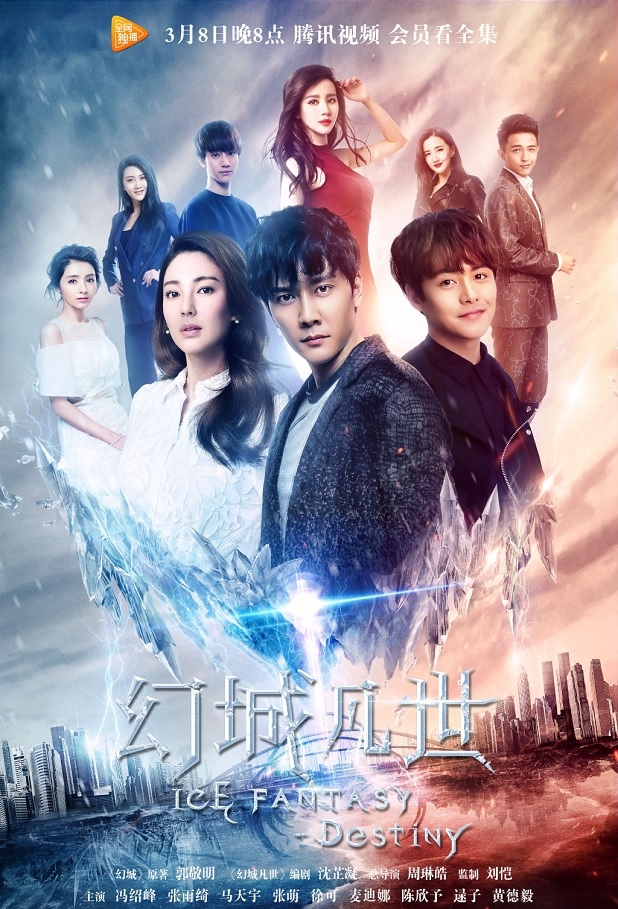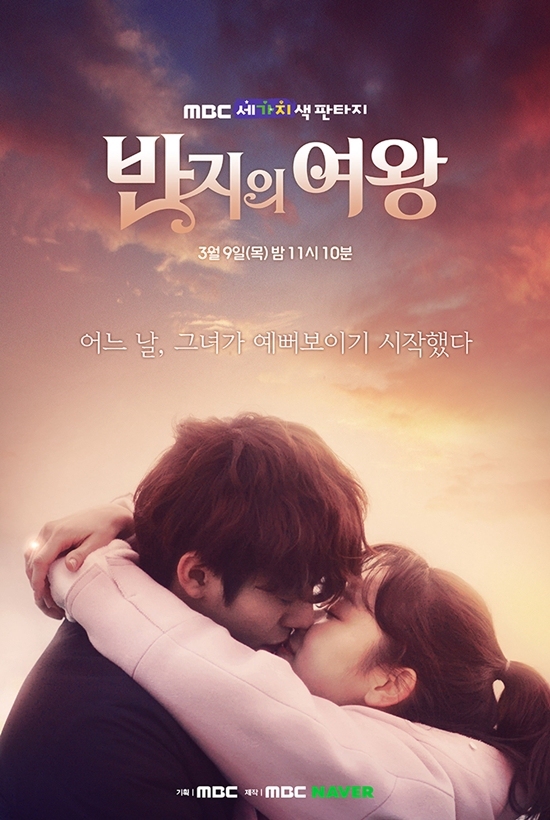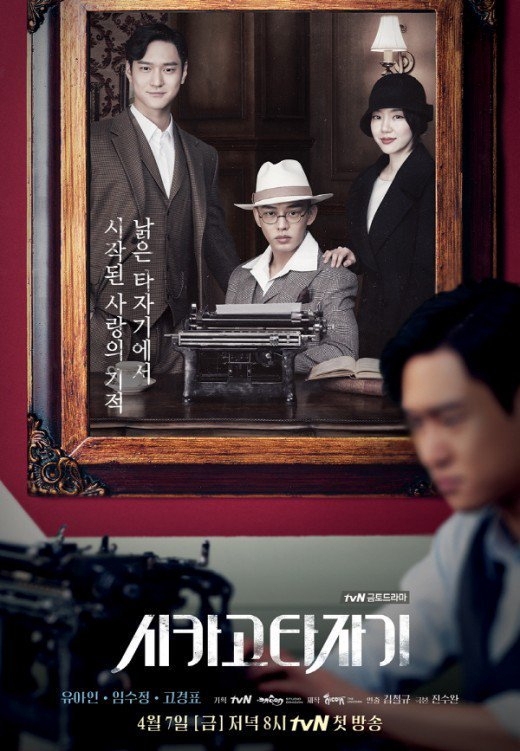 The Perfect Match is about two culinary chefs who compete and fall in love. (romance, food)
Ice Fantasy Destiny is an epic fantasy adventure set in 2020. (romance, fantasy, futuristic)
Queen of the Ring is about Nan-hee, a smart but unattractive girl, Se-Gun, a confident and shallow guy, and their seemingly unique romance. (romance, fantasy)
Chicago Typewriter is about three writers who lived under Japanese rule in the 1930's and get reincarnated into a bestselling writer who is in a slump, a mysterious ghostwriter and an anti-fan of the bestselling writer. (romance, fantasy, reincarnation)
---
WHICH SPRING DRAMAS ARE YOU LOOKING FORWARD TO?
Thanks for reading and have a nice day!
---