If you're still experiencing technical difficulties, please report it
here
.
Name: Lu Han
Native name: 鹿晗
Also Known as: Luhan; 루한; Lù Hán
Nationality: Chinese
Gender: Male
Born: April 20, 1990
Age: 27
Lu Han is a Chinese singer and actor who was a member of the South Korean-Chinese boy band EXO, and its subgroup EXO-M. He was signed to S.M. Entertainment in South Korea and Avex Trax in Japan. In October 2014, Lu Han filed a lawsuit to terminate his exclusive contract with SM Entertainment. In 2014, China National Radio ranked Lu Han the sixth among the top ten most popular entertainment stars in the country. A Guinness Record holder for having the most comments on one single Weibo post. He also is the first Chinese male star who appeared on the cover of ELLE China.
Lu Han won the "Most Valuable Star" award alongside Li Bing Bing at the 2014 Baidu Moments Conference. The award was based on Baidu's estimation of his popularity through Internet searches, mentions, and votes. He also won the "Asia Popular Idol Award" at the iQiyi's year-end award ceremony. Lu Han finished filming his first acting role in the Chinese film "Back to 20," which is expected to be released in January 2015.
Movie
Title
Rating
The Founding of an Army

7.3

The Great Wall

Peng Yong [Deer Army Soldier]

(Main Role)

7.7

Time Raiders

7.8

The Witness

8.5

Back to 20

Xiang Qian Jin

(Main Role)

8.1
Drama
Title
Rating
Sweet Combat

Chinese Drama,

2018

, 35 eps

0.0

Fighter of the Destiny

Chinese Drama,

2017

, 56 eps

Chen Chang Sheng

(Main Role)

7.9

The Miracle

Korean Special,

2013

, 3 eps

7.2
TV Show
Title
Rating
Keep Running

Chinese TV Show,

2014

, 67 eps

8.9

EXO 90:2014

Korean TV Show,

2014

, 11 eps

8.8

XOXO EXO

Korean TV Show,

2014

, 4 eps

8.8

Exo's Showtime

Korean TV Show,

2013

, 12 eps

8.9

After School Club

Korean TV Show,

2013

, 290 eps

8.2

Weekly Idol

Korean TV Show,

2011

, 329 eps

8.8

Happy Camp

Chinese TV Show,

1997

, 1017 eps

8.7
Articles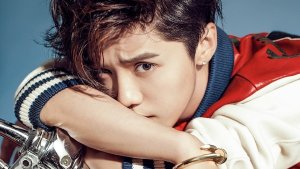 Everything you need to know about Chinese actor and singer Lu Han!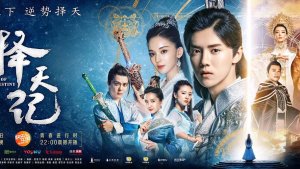 Drama Recaps

- May 05 2017
Fated not to live past the age of 20, Chen Chang Sheng must go on a journey to fight his destiny and live a full life.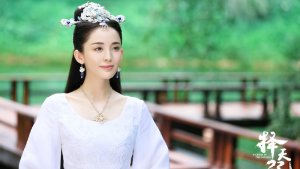 Let's take a look at some of the most exciting spring dramas of 2017 that everyone is talking about! Which ones are you looking forward to?