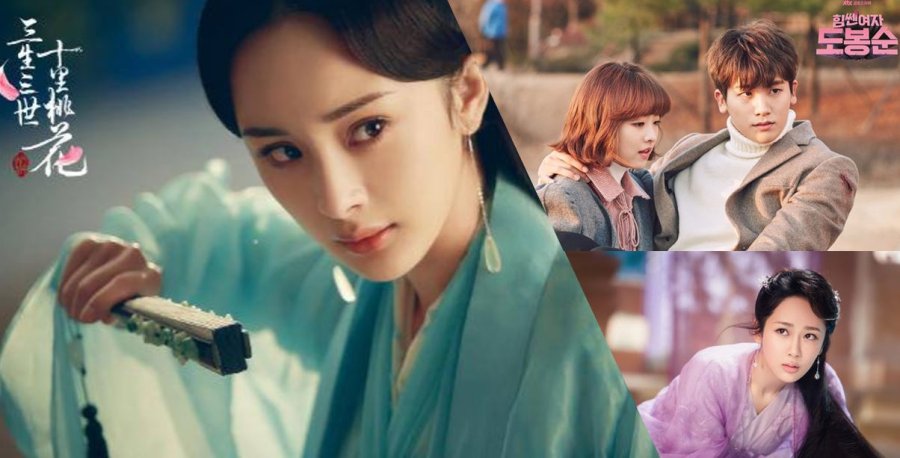 As some of my MyDramaList friends know, my nieces and I share a love of K-dramas. And through my "auntie" influence, these wonderful girls have come to know and love C-dramas as well. Hence lately, I have been wondering what kind of messages these shows are giving my darling impressionable teen girls about women. Some female characters are good examples of a strong and confident woman, some of the female characters can be annoying, and some female leads are just plain ridiculous. I decided to take a look at the dramas I've been watching lately, and see if any contain some strong female characters or role models for those still malleable female teen minds.
---
 Kicking butt and taking names - Fu Yao (Legend of Fu Yao)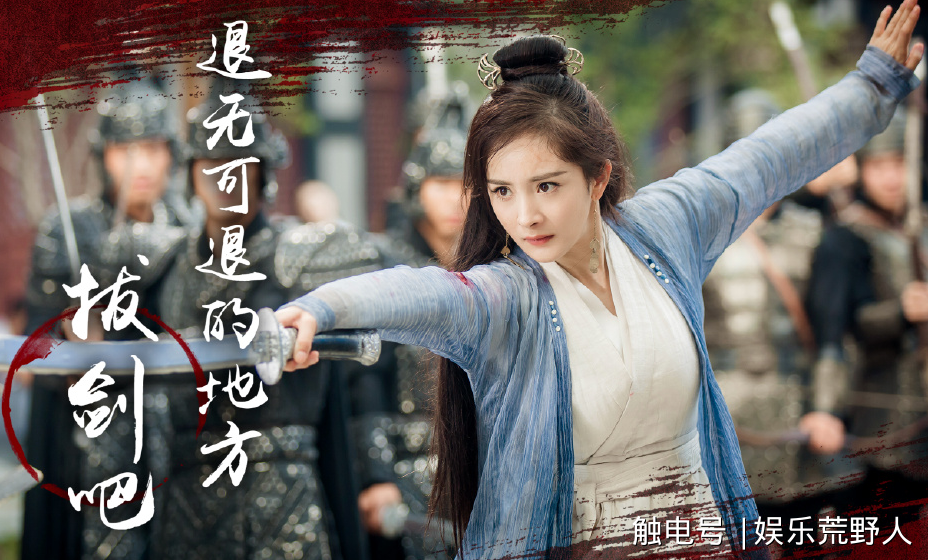 No list of strong female characters would be complete without Yang Mi's portrayal of Su Su/Su Yin/Bai Qian in Eternal Love, and as I have already waxed eloquent on the wonders of this most awesome show in other articles, I will refrain from mentioning it again. However, I can report that the Legend of Fu Yao (I just started this one) also starring Yang Mi, appears to be just as positive on the role model side. News Alert: Fu Yao is not a weak nor a placid female.
The character of Fu Yao, despite her humble circumstances, does not let anyone or anything stop her from changing the world around her. From the beginning of this series, Fu Yao is constantly told that she can't do something or can't learn something, but that doesn't keep her from learning and progressing. Persistence and drive are at the core of this woman. Go, Fu Yao!
I love this character's determination despite the constant opposition coming from that awful Pei and other evil, up to no good, bad people. An example of her incredible resolve can be seen in Episode 4. Despite many of the Xuan Yuan's repeated attempts to stop Fu Yao, she becomes even more hell-bent on doing exactly what they are trying to prevent her from doing, competing. Fu Yao is a fabulous role model illustrating for young and old alike that a woman can have immense strength and perseverance, and is a perfect example of a role model for my sweet nieces. I plan to encourage them to check out Yang Mi's stunning performance as Fu Yao (um... and perhaps take up martial arts or sword fighting… just in case.)
---
Doctor Jin Mi in the house! - Jin Mi (Ashes of Love)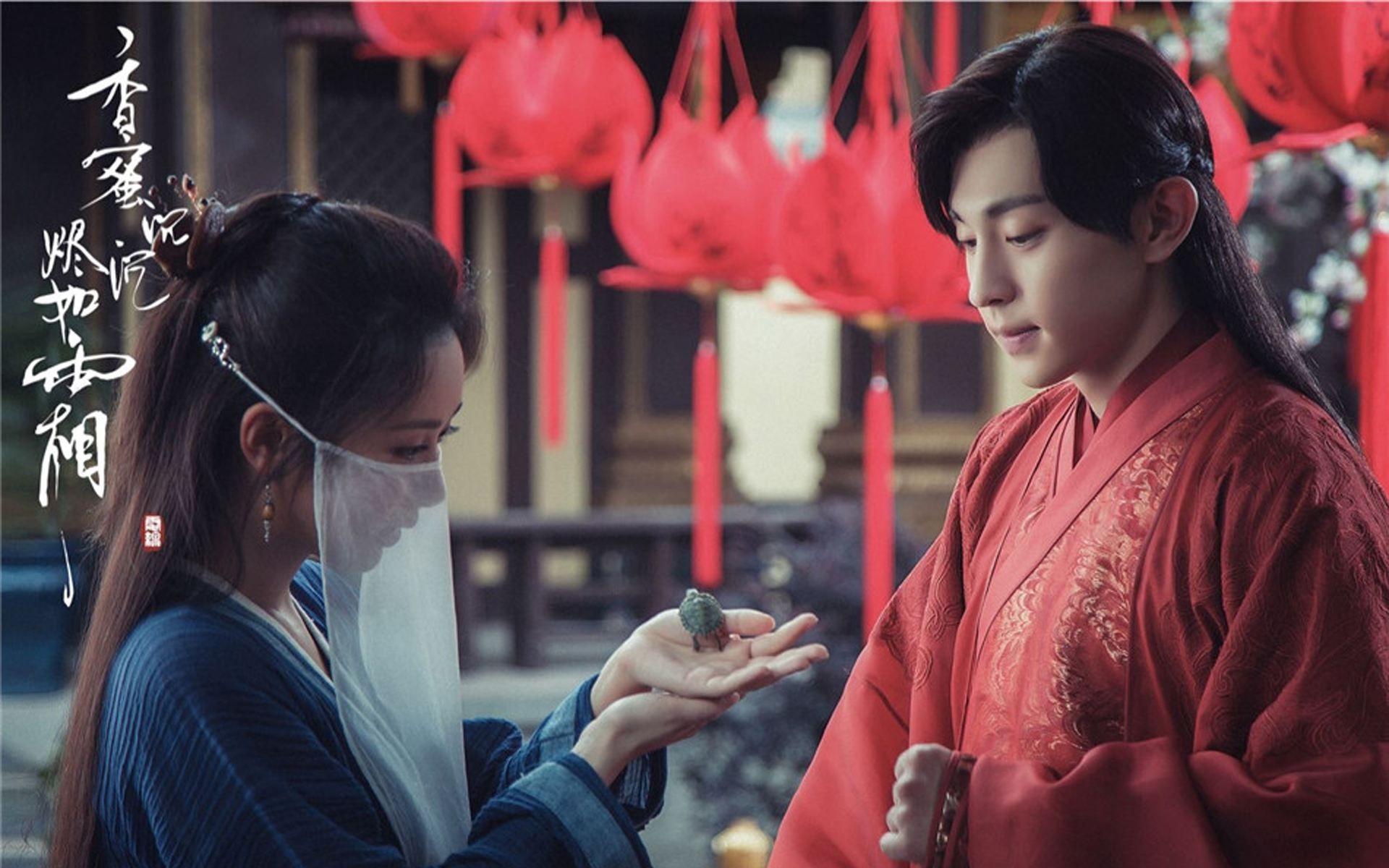 Not every strong female character carries her own sword or beats up unsuspecting males using martial arts. Take Jin Mi from Ashes of Love, well played by Yang Zi. From the beginning, sweet Jin Mi is incredibly naïve but very loyal. Due to a curse given to her by her mother, she does not have romantic feelings despite the two delectable men fighting over her (sigh… Xu Feng... double sigh… Run Yu). Before her mortal trial, she illustrates her strength of character and loves both men as friends and illustrates the depth of this affection and loyalty over and over (saving Xu Feng's life and her engagement with Run Yu).
It is during her mortal trial that we find out that sweet and somewhat silly Jin Mi has some serious brains. The mortal Jin Mi is a talented doctor with an intense sense of responsibility to the profession. One that has her curing a badly wounded stranger with medicine meant for the king (good thing the stranger was the king). The character of Jin Mi is the epitome of intelligence, loyalty, friendship, and kindness. The love triangle that shakes out in the series doesn't detract from the fact that Jin Mi is a very good example for any teenage girl who needs a more cerebral and loyal role model.
---
Not afraid to show kindness and smarts - Wei Wei (Love O2O)
Perhaps physical or cerebral fighting skills are not enough. There is a female character who is exceedingly kind, incredibly smart, and (gasp) very good with a sword. That would be the shy but talented Bei Wei Wei played by Zheng Shuang in Love O2O. From the beginning, we see Wei Wei's mad fighting skills in the video game world, which draw the attention of her soon to be video game husband Nai. Truth be told, one of my nieces saw this show first and recommended it to me. Albeit, the fifteen-year-old was drawn to stoic and quite good looking Nai portrayed by Yang Yang (and yes... he is easy on the eyes, especially to a young teenage girl.)
I do hope my niece was able to notice, the thoughtfulness and intelligence of Wei Wei. There are three things I liked about this character: one, she didn't lead other men on for fun or a free meal (despite being the department's beauty queen,) two, she focused on her studies before gaming (a technology major – not easy,) and three, she knew the importance of self-image. My favourite scene in the series is where Wei Wei enlightened the budding game designer that the importance was in one's skills rather than looks. Wei Wei explained to Nai that she preferred the female video game characters who were clothed rather than half-naked and possessed valuable talents and weapons. RIGHT ON SISTER!
Granted, Wei Wei was a good-looking character who fell in love with another good-looking character Nai, BUT all the while, she remained a shy, kind, and modest person who cared about others. Every time poor Wei Wei's character was besmirched via social media, she took it in stride and encouraged her friends to ignore the bad behaviour (not that anyone did). After watching this show, I think Wei Wei is another example of strength in a female and one I would encourage any teen girl to watch.
Sadly, Wei Wei, Fu Yao, and Jin Mi are all from C-dramas. WHAT about K-dramas?
---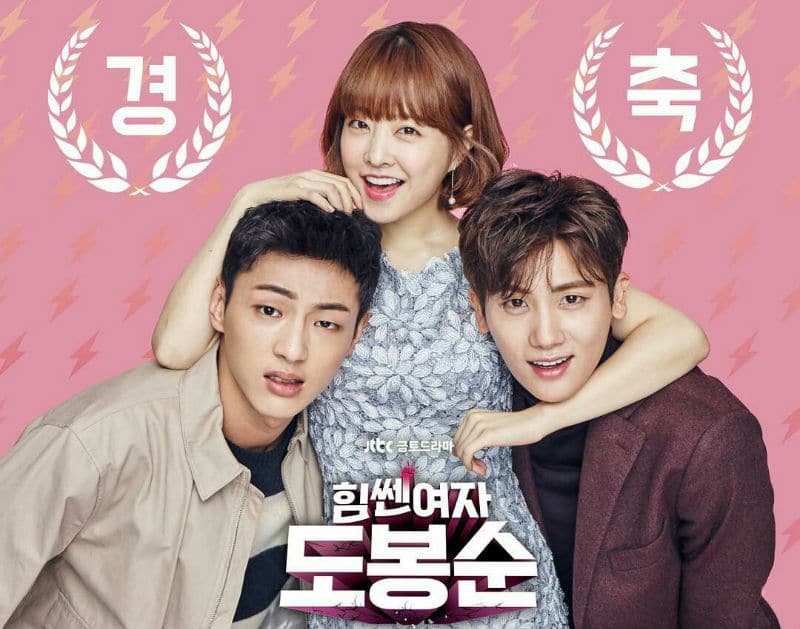 I have watched many of both K and C dramas, and upon reflection, found many of the K-drama female characters to be portrayed as a sort of weak, incredibly annoying, or worse, both (um... Go Ah Ra in both Black and Hwarang). I know strong female characters are developed in K-dramas, but can they be found in the happy-go-lucky action/comedies that my teenage nieces would be interested in? 
Truth be told in K-dramas, strong female characters are not so easy to find. So far, I've only encountered one. This female is an obvious choice and my most favourite K-drama female character. Do Bong Soon can be found in the delightful series Strong Woman Do Bong Soon. (Duh…the title says it all.)
Park Bo Young does a marvellous job playing the tiny female lead and, dare I say, Super Hero, in the entertaining show. Quirky and delightful, who doesn't love Bong Soon? The petite woman can cook like a dream, and then beat up a warehouse full of very strange, not-so-bright gangsters. All she wants in life is to design a video game. Being the determined young woman, she finds a way to make that happen despite her lack of education and resources. Towards the end of the series, little Bong Soon shows her grit when she sits the two men in her life down and calmly explains that she will catch the serial kidnapper with or without their help. (Did I mention she was short?)
Who doesn't love the scene at the docks where she pelts that nasty bad guy with her weapon of choice, walnuts? (Female kicking butt with weapons of any kind is fun.) By the end of the show, the very height-challenged Bong Soon has Min-Min by her side, her video game played by children and adults alike, and Kim Jang Hyuk locked up in prison for life, away from poor unsuspecting females, and THIS woman still maintains her love of family and sweet disposition. Now that is a female that any girl can look up to. HEY K-Drama World! Please give us more female characters like Do Bong Soon!
---
Fierce and Dedicated Liu Ying and her Trusty Whip - Liu Ying (Ashes of Love)

I am sure there are more strong female roles out there in drama-land to be found in the more teen-appropriate shows. With my nieces in mind, I'll keep watching and looking out for them. Those young, impressionable minds need to be exposed to powerful females who can think for themselves, value family and friends, love unconditionally, and of course, kick some serious butt (with weapons... even better). It also doesn't hurt that these women can hold their own against those strong male characters that we know and love, and still can't get enough of. (Ye Hua, Wu Ji, Run Yu, Xu Feng, Xiao Nai, Min Hyuk, I'm talking about you!)
---
Please let me know your thoughts about women characters in teen-friendly dramas. I will admit, like my teen nieces, I am drawn to more lighthearted or action-adventure shows than the serious shows. 
---
Who have I missed and what shows do I need to be steering my ever-loving nieces to?