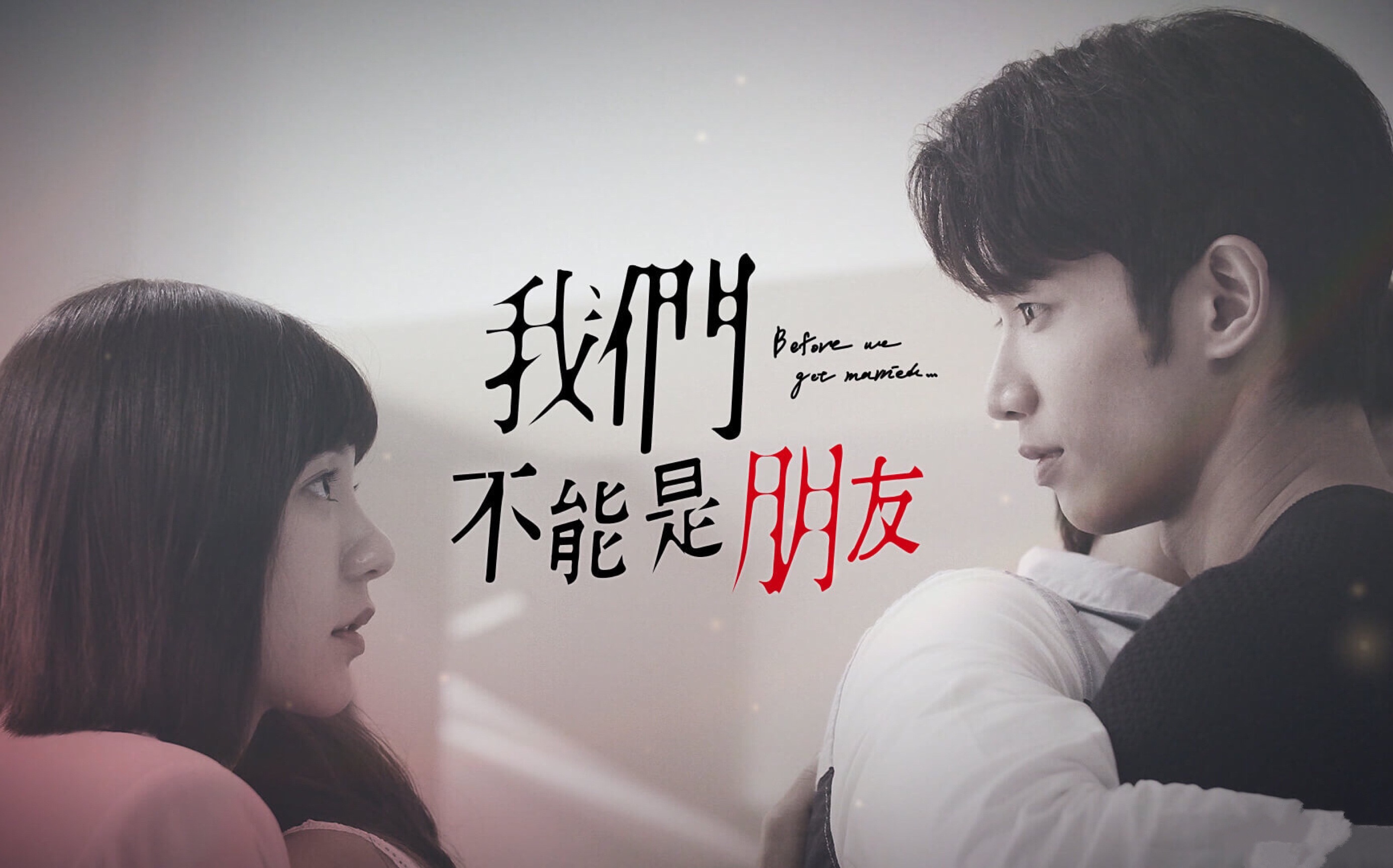 This is my first time writing a 'Currently Airing' article, so I'm really excited about it! 
I'm not the type of person to watch a drama when it's currently airing. However, I could not help but check out the new Taiwanese drama Before We Get Married.
I never watch Taiwanese dramas. I've always given them a try but they never piqued my interest. It could have been a drama slump every time, though. But when I gave the first episode of 'Before We Get Married' a try, I wanted to watch the next episodes so badly! It's very rare for me to become so addicted to a drama from the very first episode. So, this really surprised me. 
---


STORY
This drama is about the love story of two people-- Zhou Wei Wei and Chu Ke Huan. Both of them have significant others. Wei Wei's boyfriend is her co-worker, whom she's been dating for 3 years. They keep their relationship hidden as their company has a 'no dating' policy. They are also planning to get married very soon. Meanwhile, Ke Huan has been dating his girlfriend for 10 years and his girlfriend is willing to get married to him, even though Ke Huan isn't sure if he wants to spend the rest of his life with her. Both of them are about to get married to their significant others until their hearts start to waver for one another. 
Yes, this drama revolves around infidelity and this would make you NOT want to watch it. 
But here's the thing.
Something about the drama just makes you want to watch it till the end. It really immerses you into the drama. The story isn't anything complicated or original, but the way this drama is delivering the story, and its message, is absolutely amazing. 
---
CHARACTERS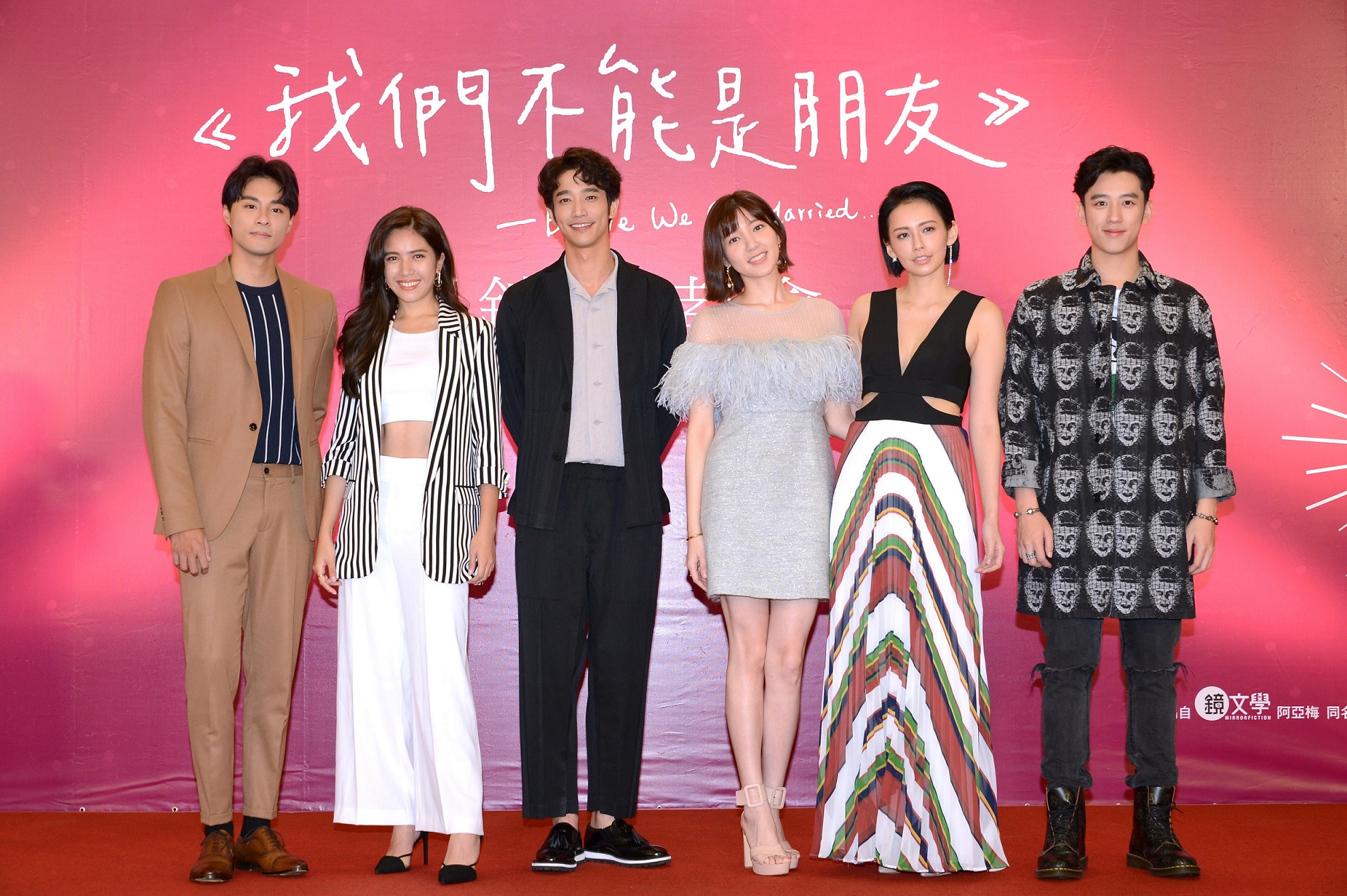 I think what makes this drama really interesting and different from other dramas are the characters. These people are so well fleshed out, they feel incredibly real. 
The main characters, Zhou Wei Wei and Chu Ke Huan, are imperfect⁠— just like what normal human beings are like. They have flaws, which is what makes these two so special. Zhou Wei Wei is a headstrong woman, who definitely knows what she's doing. She's not exactly someone who could be manipulated easily. On the other hand, Chu Ke Huan is rich (duh) and he's serious at his work. His character has a bit on the anti-hero side, and I think that's what makes him a special male lead. 
You will be frustrated at the main characters sometimes, but overall, they're really great. The way they are is what makes this drama more enjoyable. 
Besides the main characters, the supporting characters are great as well. The people the main leads are dating are characters whom you won't like much-- so you always end up rooting for the main couple. I think the writers did a great job with that. However, my favorite character has to be Han Ka Fei, Wei Wei's roommate, and best friend. She has her own flaws as well, but something about her really makes her character so charming! And the best part, the story didn't use a best friend character as just some plot device or somebody who only helps the female lead out. She has her own story in the drama and it is just as interesting!
---
CHEMISTRY
All characters have amazing chemistry with each other! Gotta say Puff Kuo and Jasper Liu make such an amazing couple! Their chemistry is literally off the charts⁠, and their acting makes the story seem way better in my opinion.
 Wei Wei and Ka Fei have such great chemistry, they seem like actual best friends.




ACTING
The acting done by every actor in this drama is really good. Even though I didn't watch any of their dramas before, I still somewhat knew that the main actors were good at acting so I wasn't surprised. 
However, it is hard to find good acting in Chinese and Taiwanese dramas, and that factor always prevents me from watching more of them, so I'm really glad that I got to find another drama with such good acting. 
OST
The songs in this drama are really good! I think the ending theme song is really beautiful and it complements the scenes very well. The OST suits this drama a lot.
---
---




CONS
There are not many cons about this drama so far, but I am expecting some negative points of this drama as later episodes get aired. If I need to mention a negative point, I would say it's a tad-bit repetitive in the first few episodes. But from the latest episode, the story took a new direction and it isn't much repetitive now.
---
Therefore, I do recommend you to check out 'Before We Get Married,' as this drama is very impressive to me so far!
Thank you for reading this article!
 See you in my next article!