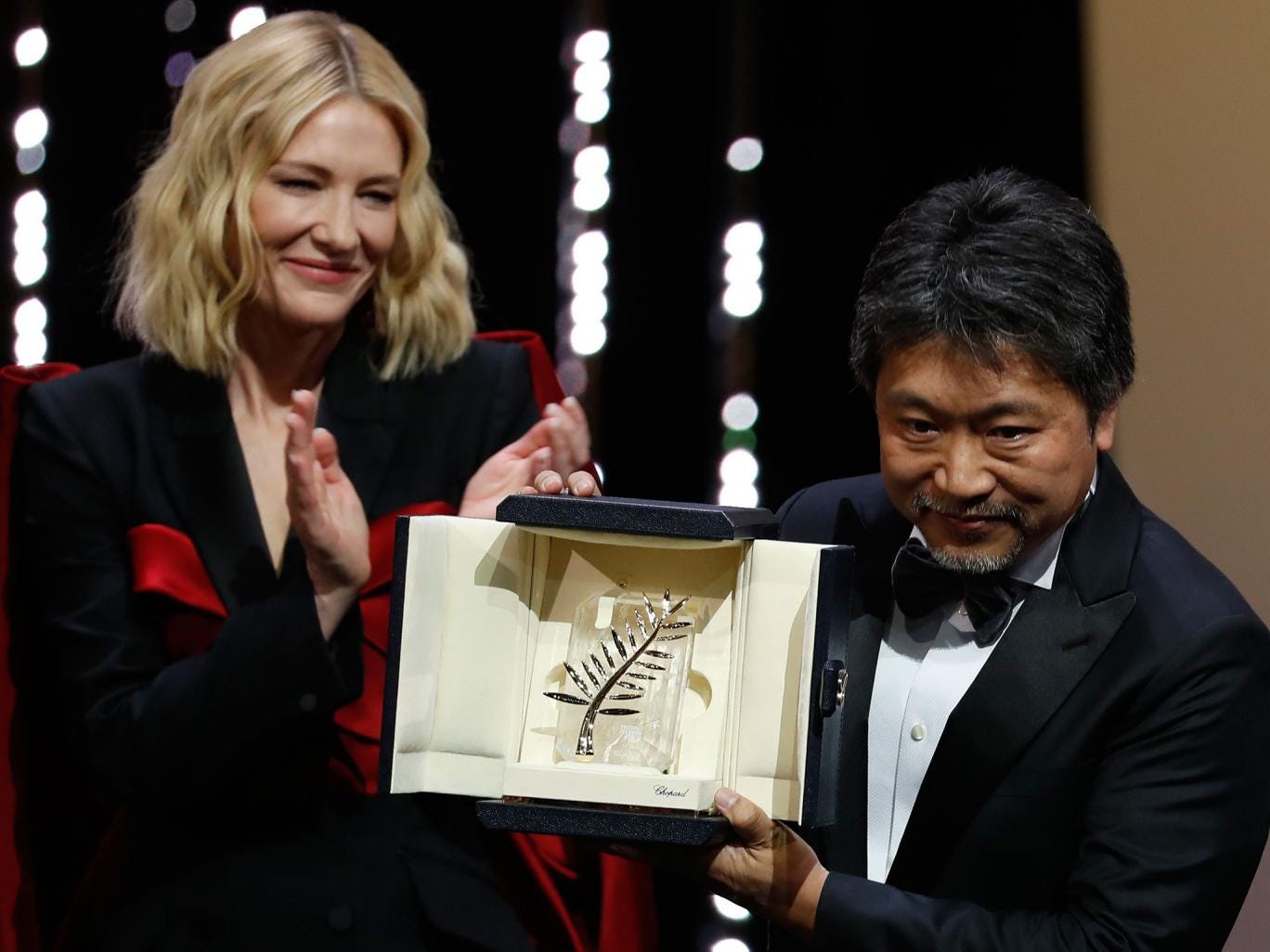 Talented Japanese director Hirokazu Koreeda's film Shoplifters has won the Palme d'Or at the Cannes Film Festival. This is the highest prize and is considered to be one of the most prestigious awards in the film industry.
This is the 4th time in 80 years that Japan won this award, the first three being Kagemusha by Kurosawa, The Ballad of Narayama and The Eel by Shohei Imamura.
As for Hirokazu, this isn't his first time winning a prestigious award. He also won awards at the Vancouver International Film and Venice Film Festival.
"We were completely bowled over by 'Shoplifters.' How intermeshed the performances were with the directorial vision," Blanchett said.

"In a long career of incredible peaks, Hirokazu Kore-eda has  delivered one of his best works. 'Shoplifters' is an incredible story  that deals with familial bonds in a way I've never seen before," said  Eamon Bowles, president of Magnolia Films, which grabbed North American  rights to the film a day before the closing ceremony.
What is the film about?
"Shoplifters" follows a petty thief named Osamu, who comes across a little girl who is struggling to survive in the freezing cold. He's  eventually able to convince his wife to take care of the child after learning of the hardships she faces. It's a strain because of the  family's lack of money, but beyond having another mouth to feed, their  bonds are tested after an unexpected event unearths devastating secrets.
Check out the trailer below!
---