Name: Koreeda Hirokazu
Native name: 是枝裕和
Also Known as: Hirokazu Kore-eda
Nationality: Japanese
Gender: Male
Born: June 6, 1962
Age: 56
Hirokazu Koreeda is a Japanese film director, producer, screenwriter and editor. He is best-known for works such as Nobody Knows (2004) and Still Walking (2008).
Before embarking on a career as a director, Koreeda worked as an assistant director on documentaries for television. He later directed his first television documentary, Lessons from a Calf, in 1991. His 2013 film Like Father, Like Son was nominated for the Palme d'Or at the 2013 Cannes Film Festival. It won the Jury Prize and won a commendation from the Ecumenical Jury.
In October 2013 it won the Rogers People's Choice Award at the 2013 Vancouver International Film Festival. His 2015 film Our Little Sister was selected to compete for the Palme d'Or at the 2015 Cannes Film Festival.
His 2016 film After the Storm debuted to critical acclaim at the 2016 Cannes Film Festival in the Un Certain Regard category.
According to the Harvard Film Archive, Koreeda's works "reflect the contemplative style and pacing of such luminaries as Hou Hsiao-hsien and Tsai Ming-liang."
In a 2009 interview, Koreeda stated that Still Walking was based on his own family.
His film Shoplifters won the Palme d'Or at the 2018 Cannes Film Festival.
Awards:
- 1995: Venice Film Festival - Golden Osella, Best Director (Maborosi)
- 1998: Buenos Aires International Festival of Independent Cinema - Best Film and Best Screenplay (Wonderful Life)
- 2004: Blue Ribbon Awards - Best Film and Best Director (Nobody Knows)
- 2009: Asian Film Awards - Best Director (Still Walking)
- 2013: Cannes Film Festival - Jury award (Like Father, Like Son)
- 2015: Yokohama Film Festival - Best Director (Our Little Sister)
- 2016: Films from the South - Best Film (After the Storm)
- 2018: Japan Academy Prize - Best Film and Best Director (The Third Murder)
- 2018: Cannes Film Festival - Palme d'Or (Shoplifters)
[Source: Wikipedia]
Director
Screenwriter & Director
Movie
| Title | Rating |
| --- | --- |
| After Life | 8.0 |
Articles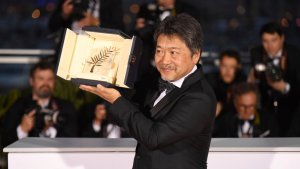 Hirokazu Kore-eda's film "Shoplifters" wins Palme d'Or award!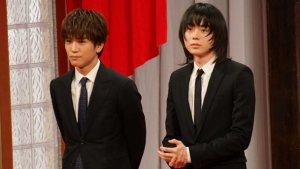 The 41st Japan Academy Prize awarded the best films of 2017 and it took place on March 2, 2018 at the Grand Prince Hotel New Takanawa in Tokyo, Japan.