Warning: This Article May Contain Spoilers + Possible Triggers 
                                                                               If you dislike spoilers with a fiery passion, please avoid this article!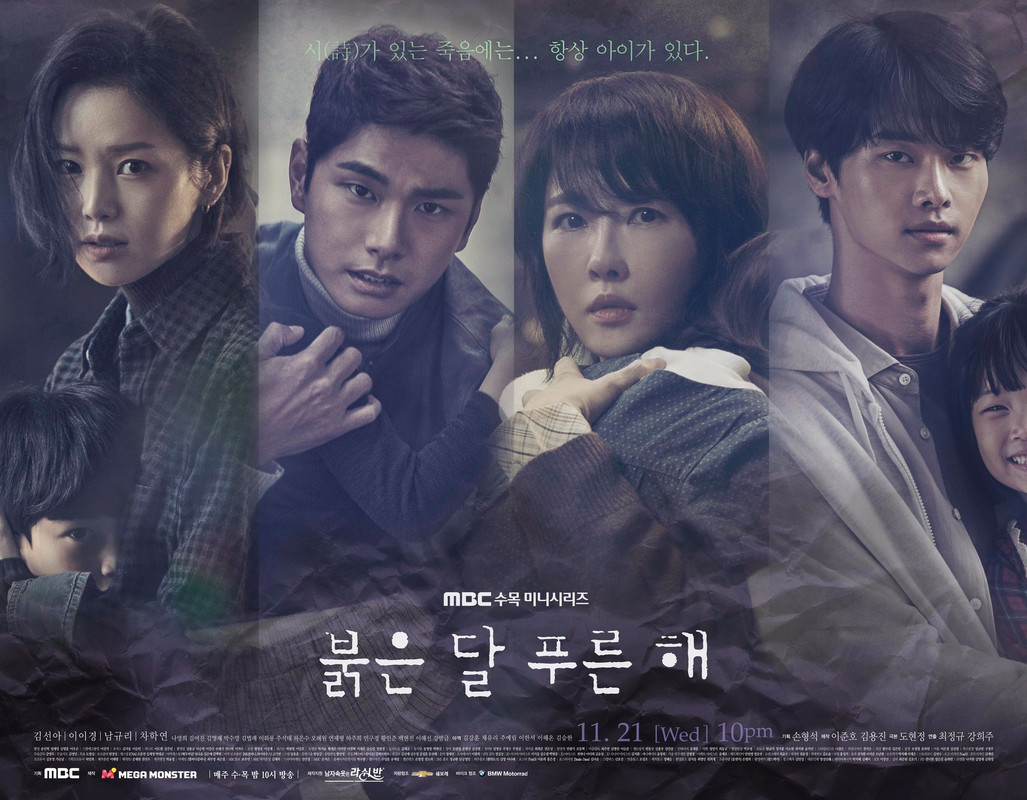 안녕 (Annyeong)! It's me again, your fangirl-y fellow drama lover/enthusiast and this time I'm covering the extremely dark Children of Nobody (which I have been so excited to cover!!). I say extremely dark because it has a lot of triggers and really dark material. But regardless of the material, my fangirl heart sang some high praises for the creators of this drama as well as the cast/crew.
---
    Article Warnings:     SPOILERS possibly and also there are ANIMATED GIFS and SCREEN CAPTURES in here, please only continue if you do not mind being spoiled about scenes in the drama, etc.
---
If you are currently watching this or have decided to watch this, you might need a light drama to help you through the episodes. If that is the case, feel free to check out the article I posted a bit ago about light dramas (make sure to scroll to the comments too as there are a ton of wonderful suggestions!)
---
BINGE ALERT: All episodes are available for watching on Kocowa!
---
With all of that out of the way, 가자 (Gaja/Kaja = Let's Go)!
---

Before we get into discussing this drama, I feel we should cover a few bases in regards to warnings and possible heavy content in this drama. In lieu of not wanting to give away too much information, I will jot down a few things that might strike as a need for a warning or possible triggers. These are either mentioned, hinted at, or actually in the drama itself.
Child abuse, blood, murder, death, suicide, abuse, sexual abuse, verbal abuse, physical abuse, intimidation, assault, miscarriage, accidental murder, abduction, drinking, bad family environment, and much more. Even if some of this isn't shown and only alluded to, please be careful. This drama is not for the light-hearted.
Please take note of the trigger warnings and be careful when approaching this drama. Although I have a lot of points that I like about the drama, it doesn't mean it's worth being triggered by any of the above.
---

Woo Kyung is a devoted wife, mother and daughter. She works as a child development consultant at Hanul Children's Center. Seeing her family life at a glance could make it seem almost perfect - but after an accident occurs, her entire world is shattered. Not only does it put a strain on her marriage, but it also creates a rift between her and her mother.

While her world seems to be crumbling around her, she finds that the puzzle of her life might have been missing a piece all along. She comes to rely on Ji Heon, the only person who will listen to what she has to say, during the oncoming events. Will she find the missing piece to the puzzle or get lost trying to?
---

       OUR LEADS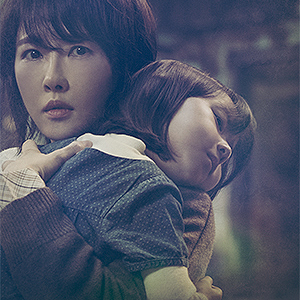 Not only did she win a Top Excellence award for her acting in this drama, but she literally showcases some of the most moving emotions throughout. She is one of my favourite actresses after seeing this. Kim Sun Ah (seen previously in Should We Kiss First?) portrays our female lead, Cha Woo Kyung, who not only has a difficult time after an incident but sets out to figure out why she keeps seeing something that isn't there. While others seem to deem her crazy, scheme behind her back and try to thwart her efforts at finding out truths, she finds that she can talk openly with Ji Heon.
---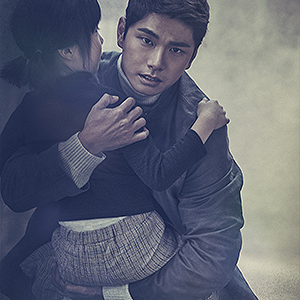 He received nominations for his role in this drama and personally, I really did enjoy his performance. Although I had been accustomed to his portrayal in comedic dramas before this, I had high expectations for his role as this detective, especially being the main role. He did not disappoint. Lee Yi Kyung (seen previously in Partners for Justice) portrays our male lead, Kang Ji Heon, who has a strong belief that a criminal should be punished to the fullest extent. Through coincidence, he meets Woo Kyung and the two find common ground in exchanging information and discussing things that Woo Kyung is currently going through.
---
       OUR SUPPORTING CAST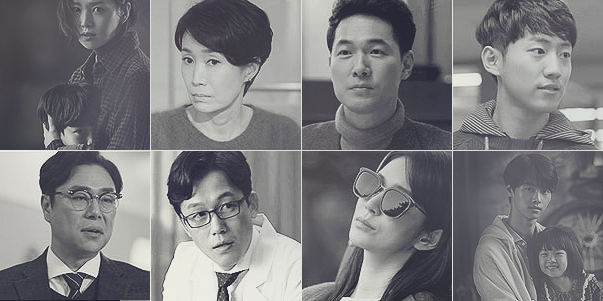 There are two main cast members listed here. I've decided to put them under supporting cast since some might be spoilery (in describing) if I did include them as main.
These characters not only evoke empathy but some will make you rage at the screen. Even sometimes rooting for the killer (whoever that may be is up to the viewer to guess at while watching!) I think that might be the gem in this drama. How it will not only move you, make you think but also question who you root for and why you may root for them. I would love to hear about which characters you rooted for! And if you found yourself cheering on the killer (also why you may think you cheered them on).

Our supporting cast includes: VIXX's N as Lee Eun Ho (previously seen in Familiar Wife), Nam Gyu Ri as Jeon Soo Yeong (previously seen in Swan), Na Young Hee as Heo Jin Ok (previously seen in The Beauty Inside), Joo Seok Tae as Yoon Tae Joo (previously seen in When Time Stopped), Park Soo Young as Chief Hong Gi Tae (recently seen in Doctor Prisoner), and more ++ .

Special shoutout to the child actors who worked extremely hard at breaking all of our hearts and worrying us to no end while on screen.
---

This section will include only screen captures. But still, be wary if you do not like spoilers! These are only 5 reasons why I believe this drama is absolutely worth a chance.


5. The setting, dark with shreds of light - but beautifully directed. It truly sets the entire atmosphere so much that you get 100% immersed into the storyline and afterwards, you really do need to wash it all away with something light or easy to handle.
---

4. The actors. Every single actor in this drama gave 110% of themselves to their roles and it shows! And a huge shoutout to the child actors who not only break our hearts as we're watching but also worry us to no end as they portray their roles really well too.
---

3. Writing. Impeccable writing throughout. I cannot recall one moment where I felt it falter. And that's saying something because in some dramas scripts tend to fall halfway through. But not here! (for lack of a better image, I didn't want to show spoilers by rewriting, so instead, I've included a shot of the poem in the first episode and a locating screenshot from a computer in the drama)
---

2. Guessing game. It's fun to figure out the clues and try and to know the truth before it's given. You could even make the binge-watching last longer by watching only four episodes a week (30 min ver.) and then mapping it all out on a wall or board or something.
---

1. Subject matter. Although very triggering, this subject matter is significant. It gives a voice to those who had/have none. It puts a spotlight on abuse in general as it covers a wide variety of it.
---

This includes gifs! Spoilery gifs and slight small descriptions! I have excluded a ton of scenes due to them being too spoilery/etc. These are a few vague-ish selections out of the first half of episodes.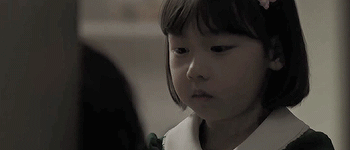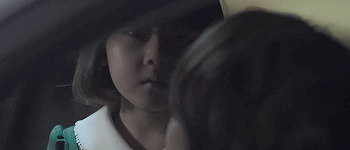 5. Any time her hallucination serves as a reminder of why she should stop what she is about to do.
---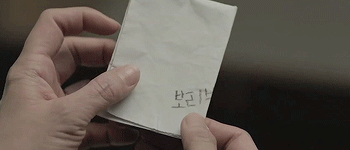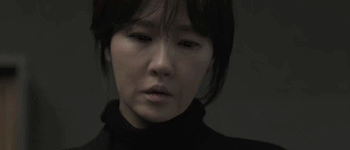 4. The first poem. After seeing this scene, I was intrigued. Automatically wondering what they were planning to do with this, what did it mean for this story, I went wild searching the internet for the poem and trying to find why it correlated.
---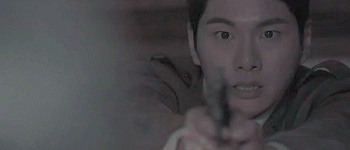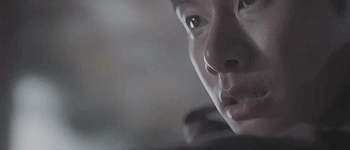 3. Our introduction to Jeon Soo Yeon. I felt like this made us wonder more about her and what had happened, so clicking onto the next episode becomes addicting with her role as well.
---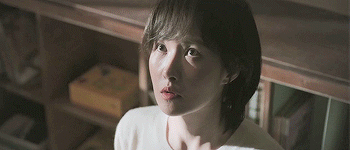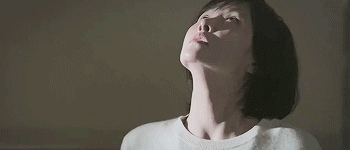 2. When the ceiling breaks. I'm not going to say anything else in order to save spoilers.
---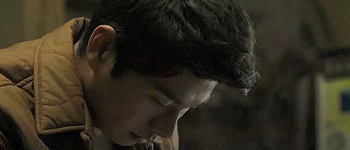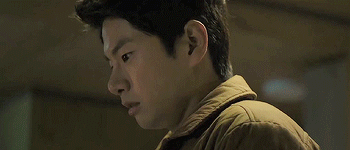 1. When Ji Heon sort of goes off on a character for good reason, which results in something he didn't think would happen. 
---

I thought I would compile a list of the poetry used in the drama. If I missed any, please let me know!
입맞춤 - 입맞춤 / Leper - Seo Jeong Ju
"보리밭에 달 뜨면 애기 하나 먹고 / When the moon rises above the barley field, A child is eaten"

입맞춤 - 서정주 / Kiss - Seo Jeong Ju
"김승스런 읏음은 울음 같이 달더라 / The beast-like laughter was as sweet as a cry"

 무명 전사  - 천상병  / Unknown Warrior - Cheon Sang Byeong
"썩어서 허물어진 그 죄의 무게  / Life that is rotten and crumbled. The weight of the crimes."
ORIGINAL: "썩어서 허무러진 살 그 살의 무게는" (flesh)

내가 구원하지 못할 너  - 최승자  / You, Who I Won't Be Able to Save  - Choi Seung Ja
"슬픔의 똥, 똥의 밥이다 / The dung of sadness, is the food of dung."

This one I had a bit of trouble with because I -think- they use an idiom for the "playing innocent". Now I might need some corrections here as I am still learning so I filled in some spaces from my little knowledge when I couldn't make out the carvings, but...
(I could not find the title to this one) 상욱 /  Song Wook
"모두가 죄를 먹다 시치미를 떼는다(or 떼는데) 개처럼 살아가다 사람 살려주다 / Everyone eats crimes but feigns ignorance, they live like dogs, save the humans"

And the book mentioned is:  지금 알고 있는 걸 그때도 알았더라면 - 류시화 / If I knew then what I know now - Ryu Shiva. It is a collection of aphorisms gathered by him.
---
It's really hard to choose a favourite among these! I usually love music like this, especially when coding it really helps me focus. If I had to choose a favourite though it would probably be between "Stars Shine Bright Even That Night" (그 밤에도 별은 찬란히 빛났다)  and "The Family Head" (가장자리). What is your favourite?
---

Sound off in the comments! Give your heart a voice and rant, rave, discuss! Some ideas to get the discussion flowing:
    If you have watched this drama:     Did you enjoy it? If not or if so; Why? What were your top 5 scenes? Who is your favourite character? If you could name 5 reasons someone should watch, what would they be? What were your theories while watching? What did they not tell enough story about that made you slightly peeved? What did you think about the poetry used?
    If you have not watched this drama:     Will you watch it? If not or if so, Why? Have you started it but not completed it due to any reason in particular? If you could give someone reasons not to watch this drama, what would they be and why?
---
Let's talk about this drama, whether we like, love or hate it or if you're neutral.
---
That's all from me for now... until we give our heart a voice again, thank you for reading my fellow drama lovers and enthusiasts! 화이팅 (Hwaiting)!
---
[Author notes] The images used are from the official sites of each drama mentioned or google or screenshots that were taken to be included in this article. Some photos have been edited to remove text. And the gifs were made by me. All graphics have been created under the fair use copyright law 106 and 106A.
---
      Other Articles by HideYourHeart can be found here.