My Unpopular K-Drama Opinions 
So by the title you can tell that I am just writing a bunch of my unpopular K-drama opinions, half of you guys would most likely not agree with. I did this article for fun and because this kind of challenge has been trending amongst K-pop so I thought why not K-dramas. It should be noted that I am not doing this article to hate or hurt someone but just to express my personal opinions. So Let's Get into It!

---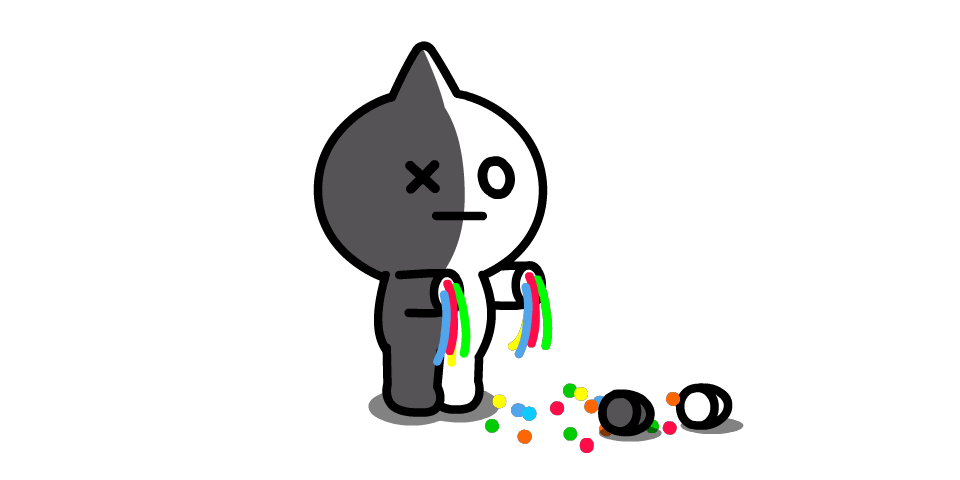 ---
  ♢Warning: This Article contains
 MINOR SPOILERS♢
■■■■■■■■■■■■■■■■■■■■■■■■■■■■■■■■■■■
---


7. ☆
Goodbye To Goodbye
 is an inspiration K-drama to women☆
Synopsis: Young Hee (played by Chae Shi Ra) is a middle-aged woman who separated from her husband Sang Jin (played by Lee Sung Jae) because he cheated on her. Jung Hyo  (played by Jo Bo Ah) is a young university student who is currently dating Young Hee 's son; Min Soo (played by Lee Jun Young). One day, Jung Hyo finds out she is pregnant with Min Soo's baby but he doesn't want to take responsibility and therefore asked her to abort the child and so Jung Hyo starts living with Young Hee, her boyfriend's mother. Although they fight often, they also come to understand one another.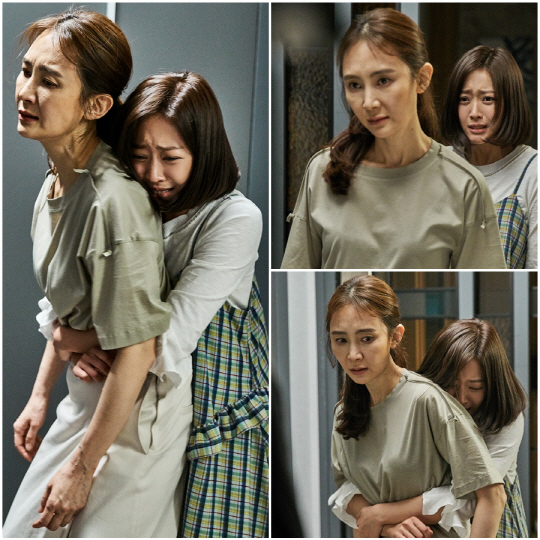 This drama really deserves the title of best melodrama of the year because of its enthusiastic plot and fantastic cast. It is really a heart wrecker when it comes to family K-dramas and every time I saw the main character Young Hee I really pitied her that her husband cheated on her and she now locks herself in a dark house with no bit of sunlight. I think both Jung Hyo and Young Hee feel a connection to each other because although they have different perspectives on what it means to be a woman, at the beginning, both of them feel that one of the things that brings them together is their gender and their similar situations on being what is known as a woman. It really fights off the stereotypes on what it means to be a woman and how having children and getting married in the perspective of a woman can change you.
---
6.《Kdrama cliches are annoying》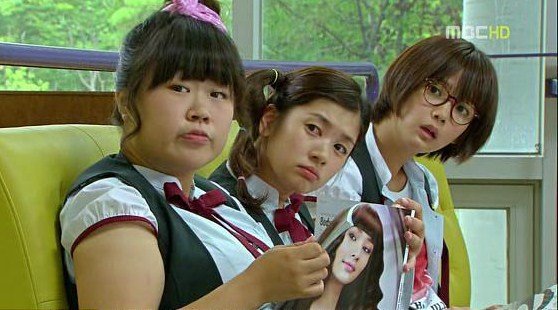 I think most of us should at least have about one or two K-drama cliches that we probably find very annoying at times. When it comes to the term "cliche" I tend to become very stereotypical in terms of what certain dramas I watch and if I should drop the drama or not. Also, there are certain cliches that actually make dramas better (in my opinion).  
Kdrama cliches that I love

The first one would be shower scenes. I mostly crave shower scenes when certain parts of a K-drama loses its track or swerves off to a boring direction. It just triggers my inner fangirl and kind of makes me feel secure that I really am not wasting my time watching that certain K-drama.
Another cliche being back hugs. There has not been one single back hug scene that I have not fallen in love with whether it be the boy back-hugging girl or the girl back-hugging boy I just cannot take my eyes off of it. I don't know if it is a 'me' thing or an 'every person' thing, but my heart just flutters every time I see a back hug scene.


Kdrama cliches that I don't really like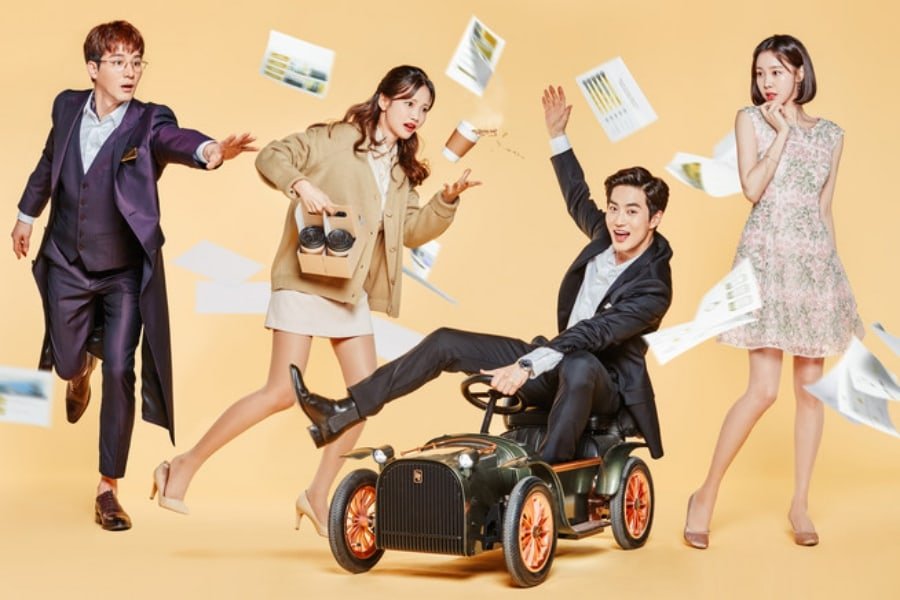 Now cliches that I dislike the most, I have to start with the "Rich man Poor woman" cliche. No matter how hard I think about it, I just can't turn my head to the term "Poor Woman" or "Rich Man", why do the women have to be poor and men rich. Why can't women be rich? It's just too stereotypical and stigmatizing to create such a scenario to picture in my head.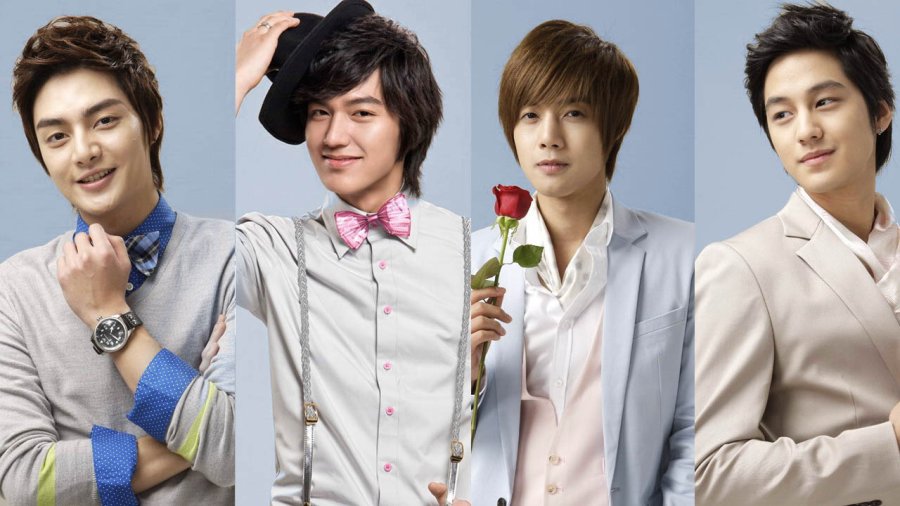 Now I know I may get some backlash on this, but it must be said. Ever since the production of (Boys Over Flowers) the Flower boy or F4 as they call it has become a big thing in K-dramas with constant remakes which at times can give you K-drama burnouts and it is really related to "too much of something isn't good for you".
---
  5.  ☆Gender- Bender and Body Swap dramas are not my type of dramas☆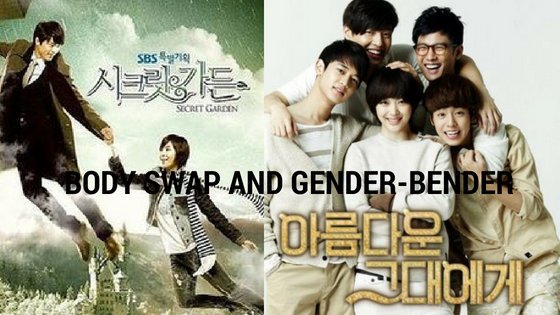 It may sound weird to all the fans of Secret Garden, To The Beautiful You, Please Come Back, Mister, and Coffee Prince. But reasons with this mainly are said with how weird it feels based on the fact that a "Female" mind is inside a "Male" body or Vice-Versa. As for gender-bender, my mind just can't seem to understand why "Females" would go to such lengths as to cut her hair or act like boys for some personal propaganda, it indeed does not make much sense to me. I know at one point it may just be a fashion thing which is understandable or it may also be your sexuality or family issues or maybe just something that sounds reasonable, but aside from those four things, it's just too peculiar for me to watch. Of course, I do enjoy this genre like most people do, but my mind cannot comprehend the fact that this is just a drama and not real life.
Kdrama Gender-Bender that I liked
Now a gender-bender K-drama that I really enjoyed has to be You Are Beautiful. This K-drama was hard at first for me to watch because of my prejudice against it, but I forced myself to watch the first episode and it just flowed like that mainly because her reason was quite valid; she disguised her self as her twin brother and joined an idol group in order to find her mom.
Kdrama gender-bender that I don't really like

Now when it comes to Nail Shop Paris, I cannot lie it has to be one of the worst K-drama gender-bender in history. The plot of the story was very confusing, it seemed like most of the characters had nothing to do with their lives and just joined a nail shop for fun. The whole story broke down and it was a catastrophe. It seemed like the author had no inspiration and just wrote this for fun with the gender-bender concept. 
---
 4. 《Korean Beauty standards are too high》
The more I watch K-dramas, the more I notice that being "Fat" or "Overweight" is a negative thing and that "Fat" or "Overweight" people are the only ones who get body shamed because they are less attractive and appealing to others than "Skinny" actresses. I feel like it's a really complicated topic to touch on because it can really affect a person's life and how they view life. It can also affect their mental state which is one of the reasons South Korea has one of the highest suicide rates in the world. And I feel that K-dramas kind of hype this topic up and motivate the stereotypes of "UGLY" people being unwanted people by many and that this society has become so known to body shaming each other with terrible remarks and so far I haven't seen a single drama that showed the opposite of these stereotypes. (But if you know any, please comment below). 
  My Positive Kdrama Recommendation
But, one Kdrama that really shined out to me when it comes to physical appearance and things like that, has to be Oh My Venus. This drama has to be one of the most motivational dramas I have ever watched because first of all the main character Kang Jo Eun played by Shin Min Ah was overweight but lost all her extra day stored in her body with physical exercise and not with plastic surgery which is quite common in Korea. And so it really changed my view on losing weight and made me see I don't have to be as pretty and have a similar physique like some actors and actresses.
---
3. ☆

Come And Hug Me

 is  one of the best Kdramas so far, this 2018☆
This drama I cannot lie has given me lots of positive feelings although it is portrayed in a deadly heart aching vibe, it really contrasts well with the typical romance dramas which can get boring at times. And I feel like Jang Ki Yong (as Chae Do Jin/Yoon Na Moo) and Jin Ki Joo portray their roles as if the characters and themselves are one. And the psychopathic father Heo Joon Ho as Yoon Hee Jae made the storyline even more intense because it was really hard to analyze his character it was even harder to tell whether he repented on his crimes of killing not only Han Jae Yi's/Gil Nak Won's parents but other people's family and so this mysterious character was well developed overall everything was well developed. Others may not agree with me much because they may think that Jang Ki Yong and Jin Ki Joo don't deserve much praise because they are rookie Actors who haven't gotten much experience on the field of acting. I know there are great K-dramas awaiting me this year that I haven't watched but I am not saying this is the best K-drama in the world rather it is ONE of the best in the world that I have seen so far this year.
---
   2. 《
Goblin
 gets too much hate》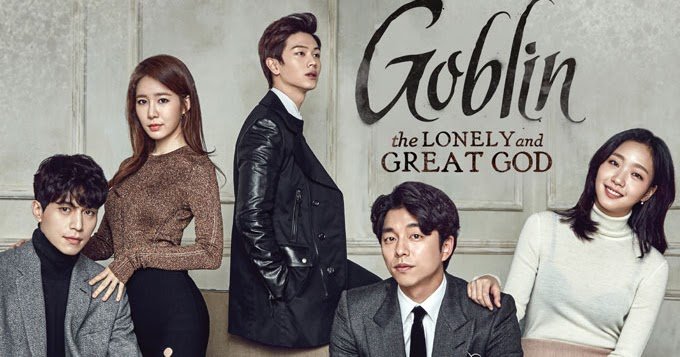 I am pretty sure most K-drama fans know of Goblin: The Lonely and Great God. The breakthrough K-drama of 2016 which received a lot of love from fans but also a lot of hate. Of course, everyone is entitled to their own opinion and preferences, but I feel that "Hate" is a big word to use but also a perfect word to describe this situation. To say most fans of this K-drama have an average rating of ten to eight depending on their experience and satisfactory rate but, as for the others I have to say they didn't really rate this drama low as it could be since the list rating has to be around five but the negative remarks it gets just make me so flabbergasted.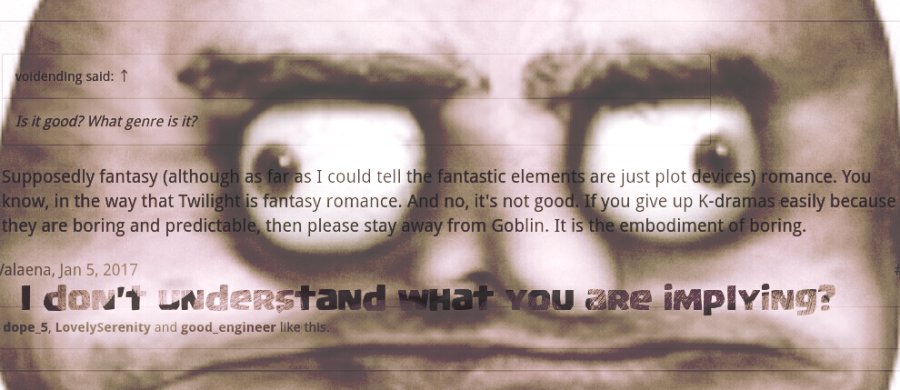 I really recommend you watch the whole drama before giving it all these bad remarks because you don't know maybe you are missing a part of the storyline that you just haven't seen as good so far. I just like it, in a way, that one finishes a drama before giving it bad reviews because it kind of feels like false accusation to me and it doesn't seem right.
---
1. ☆Kdramas are the best dramas☆

This is a bit of an awkward statement to say since I would need a whole other article to explain but since I don't have much time on my hands I will just shortly explain. It can't be denied, in my case, since I have watched American dramas, Chinese dramas, Thailand dramas, Taiwanese dramas, Indian dramas and so on but I have to say K-dramas have satisfied me the most.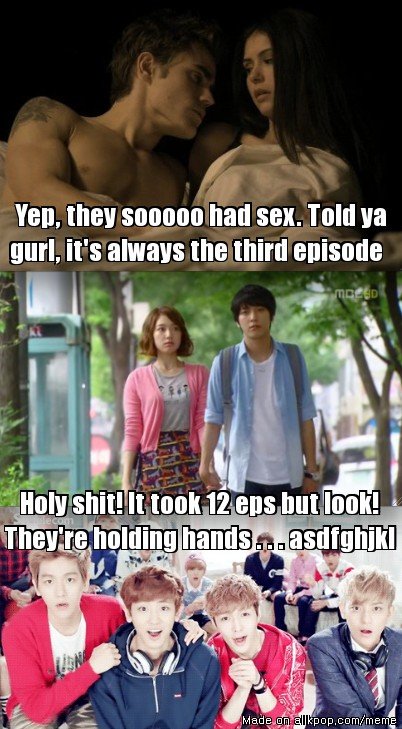 Before the time the word "Hallyu" came and when the Korean wave was not such a big deal many people would typically watch American dramas and so on which in most cases of its romance they would only show kissing and sexual interaction. Most of these dramas are not really focused on the main couples' romance rather other side stories in the drama and so on.
They are really not entertaining and the other majority only shows criminal series or others that would not really appeal to a person's interest. And let's not start with the length, Kdramas are pretty short and brief with an exception of Makjangs bit when it comes to American drama I cannot lie they are long as the Eiffel tower and they have no straight path when it comes to the plot ending. 
---
                                                    ∆ BONUS ∆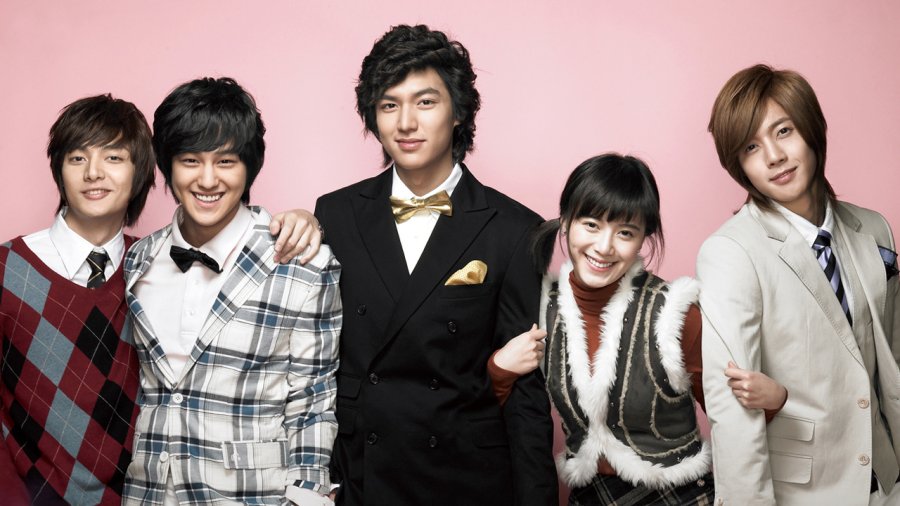 I am sure most of us all know of the K-drama Boys Over Flowers. The sensational K-drama that crowded lots of fans and sparked lots individuals' hearts which created quite a stir. Gaining more fans overtime and becoming a big hit with lots of remakes from countries like China, Taiwan, Japan and etc. Although Boys Over Flowers was an adaptation of Hana Yori Dango, the BOF series did not become much of a big hit until the Korean adaptation came out. At first, I was in love with the idea of there being so many remakes of Boys Over Flowers because I got to see so many eye candies and I got to see how each country would portray these characters, but it got to a point where I started seeing there were too many remakes.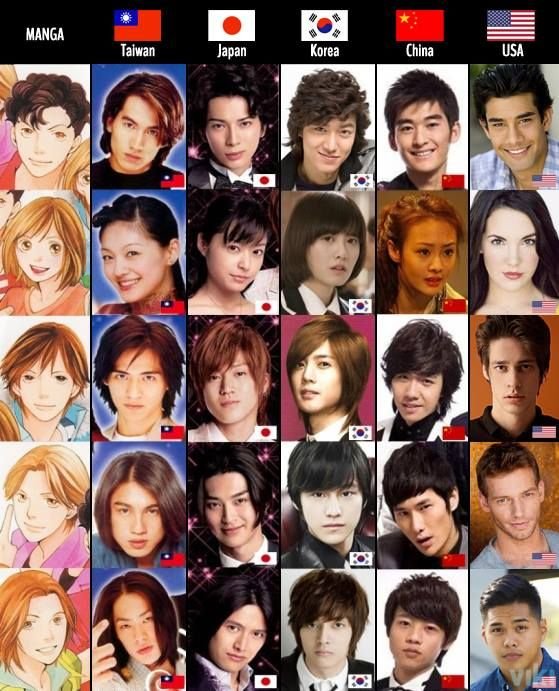 Then we have the Chinese remake of Meteor Garden (2001) which is currently airing in China with the same title; Meteor Garden (2018) in which lots of people look forward to.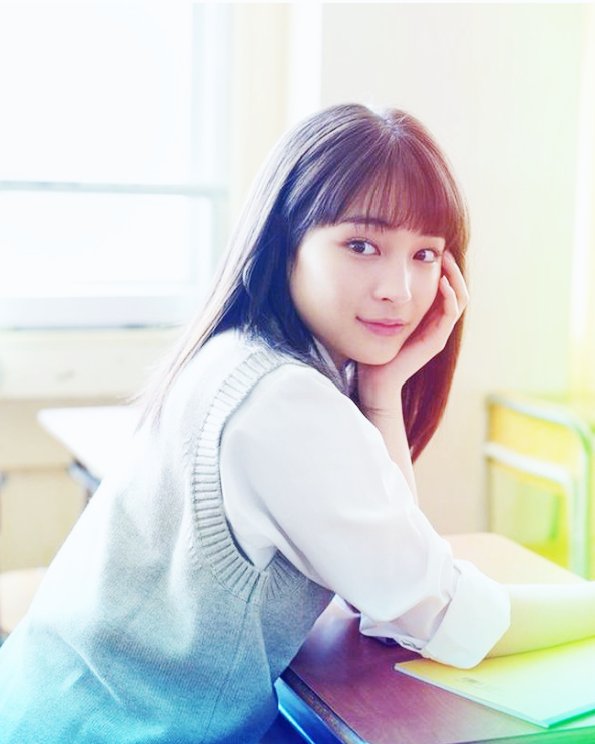 Then we have another remake that has been rumoured to be a remake of Hana Yori Dango with the female lead, soon to be confirmed as Suzu Hirose. Although this remake has not been confirmed yet I feel that if Meteor Garden (2018) becomes popular, this remake is likely to happen. 
Although this sort of cliche and storyline is very popular amongst drama fans. Constant remakes will make this sort of storyline get boring and uninteresting if overused.
---
NOTE: These are just my unpopular opinions on K-dramas and the things I have noticed in K-dramas so far. Feel free to list your thoughts on things you noticed in K-dramas and again this article was NOT made to offend anyone in any type of way, it was made only on the purpose of sharing my opinions. If this article gets positive reviews, there is a chance I might write a Chinese version, so be on the look out!
---
┌─────── ↞❉↠ ───────┐ 
♡ Thanks for reading ♡
└─────── ↞❉↠ ───────┘