Name: Taya Rogers
Native name: เทย่า โรเจอร์ส
Given name: Rogers Sahntaya
Also Known as: ศันธยา โรเจอร์;Therawy Rogers;เทญรวี โรเจอร์;Taya Sahntaya Rogers;Theya Rochoet
Nationality: Thai
Gender: Female
Born: September 15, 1985
Age: 34
Taya Sahntaya Rogers is a Thai model, MTV ASIA VJ, and actress. She was born in California, USA. Taya attended to HH Dow High Midland, MI then Redondo Union HS CA. She studied at B.A. in Communication and Marketing, Loyola Marymount University, CA.
Articles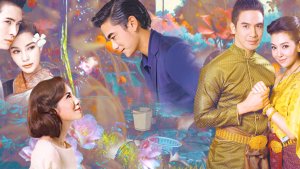 Editorials

- Nov 20, 2018
Ever wanted to watch a historical Thai drama but did not know which one to choose? If yes, then this article is for you!