Name: Lee Sun Bin
Native name: 이선빈
Given name: Lee Jin Kyung
Also Known as: Lee Seon Bin; 이진경; Lee Jin Gyung; Lee Jin Gyeong; Lee Jin Kyeong;
Nationality: South Korean
Gender: Female
Born: February 10, 1994
Age: 25
Drama
Title
Rating
Sage of Calligraphy Wang Xi Zhi

Chinese Drama,

2019

, 40 eps

0.0

The Great Show

Korean Drama,

2019

, 0 eps

Jung Soo Hyun

(Main Role)

0.0

Sketch

Korean Drama,

2018

, 16 eps

7.8

Criminal Minds

Korean Drama,

2017

, 20 eps

Yoo Min Young

(Main Role)

7.8

Missing 9

Korean Drama,

2017

, 16 eps

7.4

Entourage

Korean Drama,

2016

, 16 eps

Herself (Ep.11)

(Guest Role)

6.6

38 Task Force

Korean Drama,

2016

, 16 eps

Jo Mi Joo [38 Task Force member]

(Support Role)

8.3

Another Miss Oh

Korean Drama,

2016

, 18 eps

[Jin Sang's Monday Girlfriend](Ep.14)

(Guest Role)

8.4

Madame Antoine

Korean Drama,

2016

, 16 eps

7.4
Movie
Special
TV Show
Title
Rating
I Can See Your Voice: Season 6

Korean TV Show,

2019

, 13 eps

9.0

One Night Sleepover Trip

Korean TV Show,

2018

, 16 eps

7.6

Master Key

Korean TV Show,

2017

, 13 eps

8.3

Oppa Thinking

Korean TV Show,

2017

, 16 eps

7.6

Life Bar

Korean TV Show,

2016

, 150 eps

8.1

Law of the Jungle in Mongolia

Korean TV Show,

2016

, 9 eps

8.9

Knowing Bros

Korean TV Show,

2015

, 200 eps

9.2

I Live Alone

Korean TV Show,

2013

, 310 eps

8.9

Running Man

Korean TV Show,

2010

, 500 eps

(Ep. 319, 356-357)

(Guest)

9.3
Articles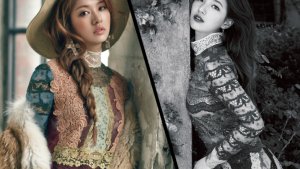 Editorials

- Apr 15, 2017
These 6 pairs of actresses look so similar that it's almost unsettling!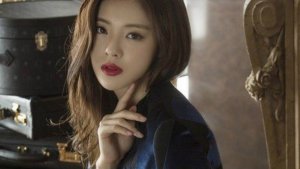 Editorials

- Apr 17, 2017
Get to know more about the rising actress Lee Sun Bin!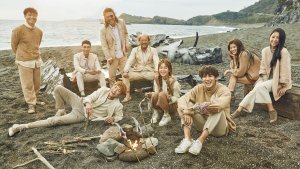 Missing Nine isn't quite getting the recognition it deserves. Here are five reasons why this drama about a woman returning home after being stranded on a deserted island should be on your watch list.