Name: Edison Chen
Native name: 陳冠希
Given name: Chan Hing Wah
Also Known as: 陈冠希; Chan Koon-Hei; Chén Guānxī; Can4 Gun3 hei1; Chen Xing Hua; Edison Koon-Hei Chen
Nationality: Hong Konger
Gender: Male
Born: October 7, 1980
Age: 39
Edison Koon-Hei Chen (born 7 October 1980) is a Hong Kong-based Chinese Canadian film actor, rapper, Cantopop singer, model, record producer, fashion designer, and a pop icon. Chen is also the founder of CLOT Inc., and the CEO of Clot Media Division Limited. His native language is English, he is able to speak and sing Cantonese and Mandarin and also speaks conversational Japanese, which allows him to be a part of multiple entertainment industries around the world. On 21 February 2008 he publicly announced that he intended to step away "indefinitely" from the Hong Kong entertainment industry due to the sex photo scandal in 2008. However, he returned to the industry in 2010 and he stated "indefinitely" could mean 5 minutes or 2000 years.
Chen was born in Vancouver, British Columbia, Canada to parents (father is businessman Edward Chen) of Chinese and 1/8 Portuguese descent. He was a student at R.C. Palmer Secondary School in Richmond, British Columbia and also attended Hong Kong International School. He was in the same tenth grade class as fellow actor Nicholas Tse.
(source:Wiki)
Articles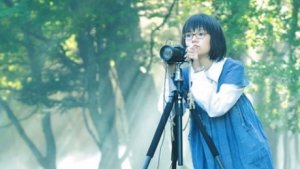 Editorials

- Feb 15, 2013
Three different movies for three different days of the weekend.