Name: Baruto Kaito
Native name: 把瑠都凱斗
Nationality: Japanese
Gender: Male
Born: November 5, 1984
Age: 35
Kaido Hoovelson known as Baruto Kaito is a former professional sumo wrestler and current mixed martial arts fighter and actor from Estonia. Making his debut in May 2004, he was one of only two Estonians ever to join sumo in Japan. He reached the top division after just two years in sumo in May 2006. After suffering a number of injury problems in 2007 which delayed his progress, he reached the third-highest rank of sekiwake in November 2008, and was promoted to ōzeki rank after finishing the March 2010 tournament with a score of 14–1. He was a tournament runner-up four times before recording a top division championship in the 2012 January tournament. During his career Baruto also earned five special prizes for Fighting Spirit, one for Outstanding Performance and one for Technique. He lost his ōzeki rank after more injury problems at the end of 2012, and having fallen greatly in rank after withdrawing from the May 2013 tournament, he announced his retirement in September of that year at the age of 28.
In February 2009 Baruto married Elena Tregubova, a 26-year-old Russian from Vladivostok. They had met four years earlier. The couple was married in Japan.
Baruto received the Order of the White Star, 3rd Class in 2012.
(Source:Wikipedia)
Articles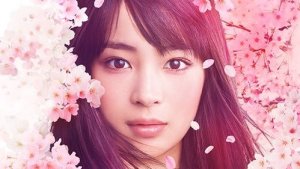 Let's check out what kind of manga and webtoon adaptions we can expect in 2018!
The gay-themed manga "My Brother's Husband" is getting a J-Drama adaptation next year!