Name: Motola Serena
Native name: モトーラ世理奈
Also Known as: Motola Serina;Motora Serena;Motora Serina;モトーラ世理奈
Nationality: Japanese
Gender: Female
Born: October 9, 1998
Age: 21
An aspiring Japanese model with a multicultural background, she is an only child to her Italian American father and Japanese mother. Serena was scouted while shopping in Harajuku, she has modelled for various brands, with many appearances in editorials, photo-books, and as a subject in a photography exhibition.
Her current plans are to focus more on her English and acting skills. While her hobbies includes taking photos and discovering new things that sparks her curiosity and gives inspiration.
In the near future, Serena hopes to be able to travel, and explore all the foreign countries throughout the world.
Articles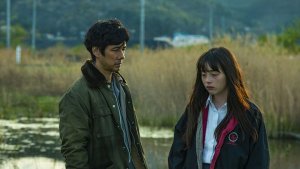 Motola Serena and Nishijima Hidetoshi to star in the upcoming film "Kaze no Denwa".