Name: Bae Doo Na
Native name: 배두나
Also Known as: Bae Doona
Nationality: South Korean
Gender: Female
Born: October 11, 1979
Age: 39
Actress Bae Doo Na started her professional career as a fashion model in 1988. Quickly moving to a high-profile role in the acclaimed South-Korean TV series, School. Doo Na's first leading role in a motion picture was in the black comedy, Barkings Dog Never Cry, which she appeared on screen without makeup. Winner of the Best New Actress Award at the 21st edition of the Blue Dragon Awards (South Korea's Golden Globe), Doo Na became critics favourite for her layered yet animated portrayal of a young woman who helps her tenant locate a lost dog.
After choosing to play a more feminine and "normal" character in the 1999 release "Plum Blosson", Doo Na went on to star in the critically acclaimed Take Care of My Cat, playing once again, a character who is independent from both family and men. With Take Care of My Cat, Bae Doo-Na won three Best Actress Awards-on at the 9th Chunsa Film & Art Film festival, another at the 38th Baek Sang Art Awards and the prestigious Korean film critics award.
In her time off, Bae took up photography, much of which can be seen on her official blog and her photo book. Bae finally stepped onto a theater stage in 2004, for a production of Sunday Seoul (not to be confused with the South Korean movie of the same title). The play was co-written by Park Chan-wook, whom she had previously worked with. In 2005, Bae appeared in the Japanese film Linda Linda Linda, and in 2006 she worked with Bong Joon-ho again on The Host, currently the highest grossing film in South Korean box office history. She challenged herself by appearing in Air Doll 2009, a film by Japanese director Hirokazu Koreeda about an inflatable sex doll that develops a soul and falls in love.
She made her Hollywood debut after a successful audition for Cloud Atlas directed by Wachowskis sisters. Although she's back to Korea in 2014 for movie A Girl At My Door, she onced again scouted by Wachowskis sisters, and appeared in their movie Jupiter Ascending and web show Sense8. The latest work she was casted in is Stranger with Jo Seung Woo, where she played a intelligent Policewoman who is kind and have justice.
Drama
Title
Rating
Stranger 2

Korean Drama,

2019

, 16 eps

0.0

Kingdom

Korean Drama,

2019

, 6 eps

0.0

Matrimonial Chaos

Korean Drama,

2018

, 32 eps

7.9

Stranger

Korean Drama,

2017

, 16 eps

Han Yeo Jin [Police Lieutenant]

(Main Role)

9.1

Gloria

Korean Drama,

2010

, 50 eps

7.3

Master of Study

Korean Drama,

2010

, 16 eps

Han Soo Jung [English & Homeroom teacher]

(Main Role)

7.6

How to Meet a Perfect Neighbor

Korean Drama,

2007

, 20 eps

Jung Yoon Hee

(Main Role)

6.8

Someday

Korean Drama,

2006

, 16 eps

Hana Yamaguchi

(Main Role)

7.0

Beating Heart

Korean Drama,

2005

, 12 eps

6.9

Country Princess

Korean Drama,

2003

, 17 eps

7.1

Mothers and Sisters

Korean Drama,

2000

, 50 eps

Kong Chan Mi

(Support Role)

6.4

I Want To Keep Seeing You

Korean Drama,

2000

, 128 eps

Ham Choon Bong

(Main Role)

0.0

RNA

Korean Drama,

2000

, 16 eps

0.0

Look Back in Anger

Korean Drama,

2000

, 16 eps

0.0

8 Love Stories

Korean Drama,

1999

, 16 eps

Young Yi (Ep.11-12)

(Main Role)

7.5

Kwangki

Korean Drama,

1999

, 36 eps

7.1

School

Korean Drama,

1999

, 16 eps

Bae Doo Na

(Support Role)

7.7
Movie
Title
Rating
Drug King

0.0

Tunnel

8.3

A Girl at My Door

7.5

As One

8.7

Doomsday Book

6.7

Air Doll

7.3

The Host

7.5

Linda Linda Linda

7.3

Spring Bears Love

Jung Hyun Jae

(Main Role)

6.6

Tube

7.1

Saving My Hubby

Jeong Guem Sun

(Main Role)

7.1

Sympathy For Mr. Vengeance

7.8

Take Care Of My Cat

6.9

Plum Blossom

6.6

Barking Dogs Never Bite

Park Hyun Nam

(Main Role)

6.8

The Ring Virus

6.4
Special
Articles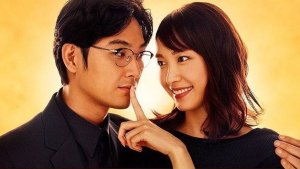 Check out which Asian dramas are the most anticipated this Fall 2018!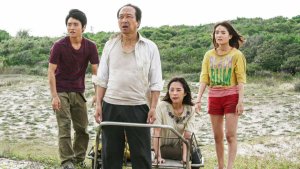 Editorials

- Sep 29, 2018
Ebisuno92's personal movie recommendations for a cold weekend!
Drama Recaps

- Aug 31, 2017
Here are some reasons why you should be watching this epic Crime/Investigation drama!