Name: Lee Ok Seop
Native name: 이옥섭
Also Known as: Yi Ok Seop
Nationality: South Korean
Gender: Female
Born: May 29, 1987
Age: 32
Lee Ok Seop graduated from the Seoul Institute of the Arts and later the Korean Academy of Film Arts (KAFA). She debuted in 2010 with the short Please, Find My Mom. Most notable among her many short movies are (2014), which marked the first time she shared the direction with actor and director Koo Kyo Hwan, best known for Jane (2016). Koo went on to serve as co-director for most of her following projects, while also appearing before the camera in some of them. For Girls on top (2017), Lee managed to get the participation of star actress Chun Woo Hee. She also contributed to the anthology Now Playing (2014), which was made to celebrate the 40th anniversary of the Seoul Independent Film Festival. Her debut feature, Maggie (2018), became the 14th film project officially supported by the National Human Rights Commission of the Republic of Korea, as it touches upon several social issues, like spy-cam porn, unemployment, real estate and city redevelopment, that often make the headlines in Korea. Featuring Moon So Ri and Koo, the film won the Citizen Critics' Award at the Busan International Film Festival, as well as the Audience Award and the Grand Prix at the Osaka Asian Film Festival.
(Source: KoreanFilm)
Articles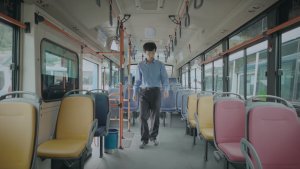 Editorials

- Dec 22, 2019
Short films are becoming more prevalent throughout cinema as new directors do their best to stand out from the crowd. Here are 10 of my favourite South Korean short films and some directors to look out for in the future.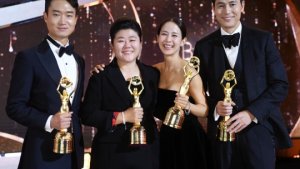 Congratulations to all the winners of The 40th Blue Dragon Film Awards! For those who missed it, here's a quick recap of the glamorous event.