The website is currently undergoing maintenance. Sorry for the inconvenience.
Name: Chow Yun Fat
Native name: 周潤發
Nationality: Hong Konger
Gender: Male
Born: May 18, 1955
Age: 62
It did not take long for Chow to become a household name in Hong Kong following his role in the hit series The Bund in TVB in 1980. The Bund, about the rise and fall of a gangster in 1930s Shanghai, made him a star. It was one of the most popular TV series ever made in Hong Kong and was a hit throughout Asia.
Although Chow continued his TV success, his goal was to become a big screen actor. His occasional ventures onto the big screens with low-budget films, however, were disastrous. Success finally came when he teamed up with director John Woo in the 1986 gangster action-melodrama A Better Tomorrow, which swept the box offices in Asia and established Chow and Woo as megastars. A Better Tomorrow won him his first Best Actor award at the Hong Kong Film Awards. It was the highest grossing film in Hong Kong history at the time, and it set the standard for Hong Kong gangster films to come. Taking the opportunity, Chow quit TV entirely. With his new image from A Better Tomorrow, he made many more 'gun fu' or 'heroic bloodshed' films, such as A Better Tomorrow 2 (1987), Prison on Fire, Prison on Fire II, The Killer (1989), A Better Tomorrow 3 (1990), Hard Boiled (1992) and City on Fire an inspiration for Quentin Tarantino's Reservoir Dogs.
Chow may be best known for playing honorable tough guys, whether cops or criminals, but he also starred in comedies like Diary of a Big Man (1988) and Now You See Love, Now You Don't (1992) and romantic blockbusters such as Love in a Fallen City (1984) and An Autumn's Tale (1987), for which he was named best actor at the Golden Horse Awards. He brought together his disparate personae in the 1989 film God of Gamblers (Du Shen), directed by the prolific Wong Jing, in which he was by turns suave charmer, broad comedian and action hero. The film surprised many, became immensely popular, broke Hong Kong's all-time box office record, and spawned a series of gambling films, as well as several comic sequels starring Andy Lau and Stephen Chow.
The Los Angeles Times proclaimed Chow Yun-Fat "the coolest actor in the world."[citation needed] Being one of the biggest stars in Hong Kong, Chow moved to Hollywood in the mid '90s in an ultimately unsuccessful attempt to duplicate his success in Asia. His first two films, The Replacement Killers (1998) and The Corruptor (1999), were box office disappointments. In his next film Anna and the King (1999), Chow teamed up with Jodie Foster, but the film suffered at the box office. Unable to play down the Asian stereotype, Chow took advantage of it by accepting the role of Li Mu-Bai in the (2000) film Crouching Tiger, Hidden Dragon. It became a winner at both the international box office and the Oscars. In 2003, Chow came back to Hollywood and starred in Bulletproof Monk in yet another Asian stereotyped role of a martial art expert. In 2006, he teamed up with Gong Li in the film, Curse of the Golden Flower, directed by Zhang Yimou.
In 2007, Chow was cast as the pirate captain Sao Feng in Pirates of the Caribbean: At World's End. His character, however, was omitted when the movie was shown in mainland China. His character was criticized as demeaning as it "vilifies and humiliates the Chinese." Despite the censorship, the unedited version of the movie was freely sold on the black market without government intervention because viewers wanted to see Chow Yun-Fat.
Chow had often wished to be regarded as a serious dramatic actor in Hollywood. Unfortunately, he often landed in roles that stereotyped him as an Asian action hero.
In the live action version of Dragonball Evolution, which performed poorly in the USA and grossed $57 million worldwide, Chow Yun-fat played Master Roshi.
Movie
Title
Rating
The Invincible 12

0.0

From Vegas to Macau III

6.8

Office

Ho Chung Ping

(Main Role)

7.2

From Vegas to Macau II

7.2

From Vegas to Macau

Hendrik / Ken

(Main Role)

7.4

The Monkey King

7.0

The Last Tycoon

8.3

The Assassins

6.8

Beginning of the Great Revival

6.4

Let the Bullets Fly

7.2

Shanghai

Anthony Lan-Ting

(Main Role)

7.3

Confucius

6.7

The Children of Huang Shi

Chen Han Sheng

(Main Role)

7.6

Curse of the Golden Flower

7.6

Crouching Tiger, Hidden Dragon

8.2

God of Gamblers' Return

Ko Chun / The God of Gambler

(Main Role)

7.8

Full Contact

7.6

Hard Boiled

Inspector Tequila Yuen

(Main Role)

8.0

Once a Thief

7.6

The Fun, The Luck and The Tycoon

Lam Bo Sun / Stink

(Main Role)

7.8

A Better Tomorrow 3: Love and Death in Saigon

7.5

Triads: The Inside Story

6.0

The Killer

8.1

City War

6.5

God of Gamblers

8.2

The Greatest Lover

6.8

Diary of a Big Man

Chow Ting Fat

(Main Role)

6.3

Tiger On The Beat

Sgt. Francis Lee

(Main Role)

7.3

A Better Tomorrow 2

Ken "Gor" Lee

(Main Role)

8.4

Prison on Fire

Chung Tin Ching / 41671

(Main Role)

7.5

Flaming Brothers

Cheung Ho Tin

(Main Role)

7.0

An Autumn's Tale

7.9

The Romancing Star

6.7

Rich and Famous

8.0

Tragic Hero

7.4

City On Fire

7.3

Love Unto Waste

Inspector Lan

(Main Role)

6.3

A Better Tomorrow

8.2

The Lunatics

8.5

Dream Lovers

0.0

Love in a Fallen City

6.5
Drama
Title
Rating
The Yang's Saga

Hong Kong Drama,

1985

, 6 eps

Lui Tung Ban

(Support Role)

7.5

The Radio Tycoon

Hong Kong Drama,

1983

, 30 eps

Wai Yip-coeng

(Main Role)

6.8

The Legend of Master So

Hong Kong Drama,

1982

, 20 eps

8.0

The Bund

Hong Kong Drama,

1980

, 25 eps

Hui Man Keung

(Main Role)

8.5
Articles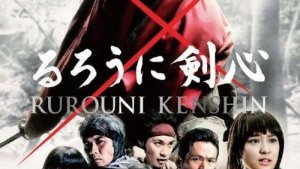 This month, the MDL staff will introduce you to their favourite action films.