Name: Chen Tung Ko
Native name: 柯震東
Given name: Ko Chia Kai
Also Known as: 柯家凱; Ko Kai; 柯震东; Kē Zhèndōng; Ke Zhen Dong;
Nationality: Taiwanese
Gender: Male
Born: June 18, 1991
Age: 28
Chen Tung Ko grew up in Taiwan , Penghu County , currently attending Chinese Culture University, Department of Physical Education. He is most well known for playing the lead role in the 2011 movie 'In those years, we chase with girl' also known as 'You are the Apple of my Eye'. He also received the 48th Golden Horse Award for Best New Performer Award for the movie. His father, Ke Yaozong is also a singer.
Articles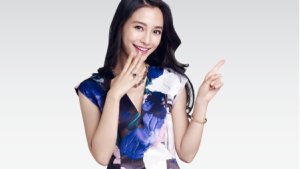 Editorials

- Jul 24, 2015
Get to know one of China's most beautiful model-actresses and also one of their biggest stars in this Stalker's Guide!