Name: Matsuda Yusaku
Native name: 松田優作
Also Known as: Matsuda Yuusaku
Nationality: Japanese
Gender: Male
Born: September 21, 1949
Died: November 6, 1989
Yusaku Matsuda (September 21, 1949 – November 6, 1989) Japanese actor best known for roles in action films and a variety of television series in the 1970s as well as a switch to a wider range of roles in the 1980s. His final appearance was as the villain Sato in Ridley Scott's Black Rain. Considered one of Japan's most important film actors.
His sons are Matsuda Ryuhei and Matsuda Shota both actors as well.
Articles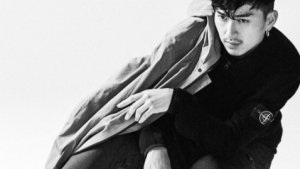 Editorials

- Oct 26, 2017
What Every Obsessed Fan Might want to know about Matsuda Shota.