Name: Peach Pachara Chirathivat
Native name: พชร จิราธิวัฒน์
Also Known as: Peach;พีช;Peach Pachara
Nationality: Thai
Gender: Male
Born: May 10, 1993
Age: 26
Pachara Chirathivat (Nickname: Peach) is a Thai actor and singer. He has starred in two films. In "SuckSeed" he co-starred as the twins Koong and Kay. This was followed the same year by "The Billionaire", which featured him in the leading role as the young entrepreneur Itthipat Kulapongvanich. Pachara has also been working on a music single with indie music label Smallroom. He's currently dating actress Patricia Tanchanok Good.
Articles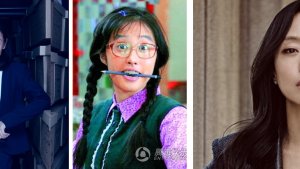 Which Asian dramas are the remakes of popular Western shows and films? Check out these 8 official remakes!