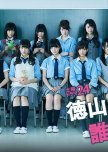 This drama is decent for the first half, then getting bored and bored half way left. The joke is quite "stupid" that make you have some nonsense laugh, but still, silly laugh brings you you enjoyment. The story is quite good for the first 6 eps, then getting longer due to some unnecessary scenes and plot. It was moving quite slow, to describe how the girls life, how they "fight" each others without their sensei.
Really hard to say without spoiling anything, but i could say the drama is decent to watch when you have some free time, and want to see something "kind of weird".
Was this review helpful to you?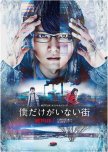 Since this drama get a high score and good reviews, i started to watch it. I have not seen other adaptions (like the one made in 2016), or manga/anime version, but i really do feel disappointed.
1. Story: This drama should better be a movie: The first 4 episodes are super slow (the whole drama is slow). The story is being stretched too hard. Each episode last for around 25 minutes, why don't make a movie instead (or at least make it more interesting. This drama could have been done a lot better)? 5/10
2. The character's mentality, decisions, feelings are not well-described/expressed. The connections between the main characters and support characters are loosely coupled.
3. The cast: The main character acting is acceptable, but expression is quite poor. I understand that his character has gone through a lot, and he is a nerd himself, but the face expression is not really good. 6/10
4. The music is ok. Not special, but not disrupting. 7/10
Overall: 5/10.
Was this review helpful to you?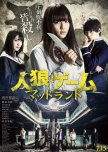 This review may contain spoilers
As i following the series, this movie has quite unique story compares to its sequel and prequels. New rule means new way to play, and unexpected behaviours come from survivors.
Though the rule is kind of unfair to villagers side, but somehow the plot is actually on point and actions make sense, which more logical than its prequels. It seems like there are not many ways for villagers side to win (though the ending did), and werewolf almost has 0 chance to lose, unless other players lack of experiences.
The ending is not really logical. The last 2 "mad villagers" could just have voted for the another one to survive with WW, since WW gonna kill the "fake WW" for sure.
Still, decent movie to watch.
Was this review helpful to you?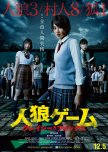 This review may contain spoilers
If you gonna watch Werewolf game, better watch the Beast Inside or Mad Lovers, which are definitely better stories being transmitted, the acting is better, the story is more logical compared to this movie.
The only not minus point of this movie are: the flow are pretty easy to follow, the acting is somewhat acceptable. The way they actually break the rules without being punished is somewhat unexpected and interesting.
But that's all. You can easily guess what will happen in the next 10 minutes ahead when watching the movie. Story is illogical at some points, feeling of the characters are not well described, which lead to illogical actions made by some people, even in the ending. The ending is super questionable chain of actions made by Werewolf and villagers.
Was this review helpful to you?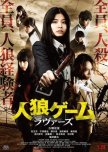 After watching couples of the movie's prequels, i would say that this movie is a lot more logical made.
Though it's quite slow in my opinion, it's still worth a watch if you like Suspense Drama.
The movie continues those previous movies with additional rules, which make the story more unpredictable and complicated. That's one of the good point of this movie, having more roles make the movies more interesting.
Good points: New roles, unexpected ending, better story, better scenes than previous prequels. Acting is decent enough.
Minus points: Music is somewhat terrible, and story being told quite slow. It could have been done a lot better than this.
However, i'm a huge fan of good story rather than music, i would rate this an 8.
Was this review helpful to you?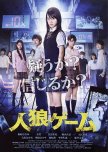 Though the story is great, there are some minus points in acting, some unnecessary scenes and unclear scenes that are there for nothing.
The characteristic and the story behind of movie characters are not well transmitted. There are some scenes showing that some of the characters do have relationship between them, but that story is kind of hidden to the viewers, making some scenes illogical.
The movie developments are super slow. The good point is that it has some kinds of connection to the next sequel.
Was this review helpful to you?