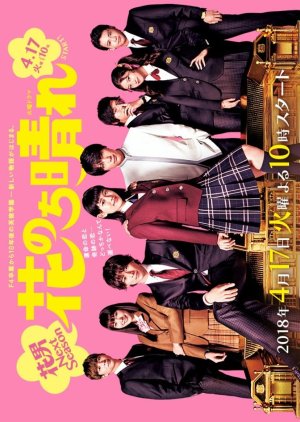 OH dear lord in the high heavens.
This sequel had huge shoes to fill.

Now, let me explain my rather bad rating. I enjoyed the beginning of this drama. Very much! I was so hooked and felt like they did an outstanding job honoring the classic drama. I honestly was even convinced that it was one of the very few sequels, which managed to overthrow the original story. I'd have sold my soul for the first 1/3. The chemistry was overflowing and I basically got shot with all the cutesy cheesy lovey dovey feels behind my desk. It was soooo goooooood!!!!

But then, things went downhill.
The second lead combination couple:
The second lead combinations got too real to a point where I was questioning if this was one of the dramas where the second male lead wins. On top of that, especially the second male lead rubbed me the wrong way because I couldn't tell his real intentions. Does he love her? Does he not? Has he another plan up his sleeve? Can he be trusted? What even are his feelings? I don't know if it's the actors fault or intentional. At least they didn't have chemistry - put my heart at ease and made me anxious at the same time.

The development
Now that's a fun thing. Somewhere in the middle, both main leads got stuck with their feelings. And were completely delusional about it. Our first lady glues herself to a imaginary feeling. There is guilt shaming, pressuring the male lead into love from the second lady, annoying parents. Ugh. And the development slows down like a snail that ran out of slime. Maybe I experienced this frustration on this high level because the excitement from the beginning was such a contrast to it.

Overall, it started hella strong. Then the stagnation followed like a duckling its mom. I wished for more skinship moments. More lovey dovey fuzziness and moments to blush and look away with a smirk. Ofc you will get frustrated with the first leads in nearly every drama out there. But during this drama it's gotten to a point where I felt a strong dislike for especially the first lady.
Was this review helpful to you?