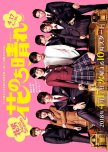 OH dear lord in the high heavens.
This sequel had huge shoes to fill.
Now, let me explain my rather bad rating. I enjoyed the beginning of this drama. Very much! I was so hooked and felt like they did an outstanding job honoring the classic drama. I honestly was even convinced that it was one of the very few sequels, which managed to overthrow the original story. I'd have sold my soul for the first 1/3. The chemistry was overflowing and I basically got shot with all the cutesy cheesy lovey dovey feels behind my desk. It was soooo goooooood!!!!
But then, things went downhill.
The second lead combination couple:
The second lead combinations got too real to a point where I was questioning if this was one of the dramas where the second male lead wins. On top of that, especially the second male lead rubbed me the wrong way because I couldn't tell his real intentions. Does he love her? Does he not? Has he another plan up his sleeve? Can he be trusted? What even are his feelings? I don't know if it's the actors fault or intentional. At least they didn't have chemistry - put my heart at ease and made me anxious at the same time.
The development
Now that's a fun thing. Somewhere in the middle, both main leads got stuck with their feelings. And were completely delusional about it. Our first lady glues herself to a imaginary feeling. There is guilt shaming, pressuring the male lead into love from the second lady, annoying parents. Ugh. And the development slows down like a snail that ran out of slime. Maybe I experienced this frustration on this high level because the excitement from the beginning was such a contrast to it.
Overall, it started hella strong. Then the stagnation followed like a duckling its mom. I wished for more skinship moments. More lovey dovey fuzziness and moments to blush and look away with a smirk. Ofc you will get frustrated with the first leads in nearly every drama out there. But during this drama it's gotten to a point where I felt a strong dislike for especially the first lady.
Was this review helpful to you?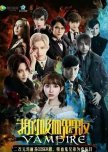 This is one of those dramas which are so bad that they are good - u feel me?
I enjoyed it tho, not gonna lie.
Story
The plot line resembles Diabolik Lovers and Vampire Knight - in case you are familiar with those two. I feel like it helps a lot to know those two stories to actually understand what is going on and ignore the very fast paced progress. The whole drama jumps from one event to another, leaving no time for the characters to adjust or even think about what's currently happening. So the script is kinda weak. No, let me cross that out. It's hella weak. You can tell that the scriptwriter has little to no experience in screen writing. It's quite a shame considering the catching (even tho it's cliche) plot.
Acting/Cast
Unfortunately, nearly the whole main cast is new to the acting business - you can tell, oh boy.
Have you seen any of those mini series with an freshly debuted idol group as main cast? Yeah, it's on that level. Very stiff acting, credibility probably lower than my dignity and overall just a lost case. But they do look good and suit their roles. Eye candy everywhere. Flawless skin and fantasy/mystic aura.
Music
Honestly, I don't really care about the music in dramas. Of course I will mention it whenever a drama has an incredible OST (like Castle in the sky, DotS, Goblin and Korean Odyssey) but this one is nothing special.
Rewatch Value
I am not someone who rewatches stuff. If I rewatched a drama for multiple times it has to be a 13 out of 10, 6 stars on yelp, award winning, super interesting and touching story. Or just be so short that I won't feel like wasting time. So in conclusion: nah, I'm good with watching it once.
Overall
Do you look for a drama with great acting, innovative plot and great writing? Yeah, nah, this is not for you. I don't think any self claimed drama elitist/snob would survive this mess of a drama. Before watching it, anyone should definitely lower their standards. Why? Because I am someone with very low standards thanks to my burning imagination. I can keep up with shitty acting and writing without even noticing it. But at this point, even I noticed the flaws. I'm just saying - u know.
Anyhow, I feel like it's just a very unlucky mix of various weak points.
The writing and directing made it for the newbie actors even harder (nearly impossible if you asked me) to succeed. On the first glance it looks like a high production value drama. The clothes, interior and houses and make up were done impressively. But unfortunately, it couldn't compensate for the amateurish mistakes such as weak camera work (weird angles, blurry pictures) and - as already mentioned before - the bad script. Very bad script.
And I just realized that there is a season two. This is great. XD I'm gonna die.
Was this review helpful to you?