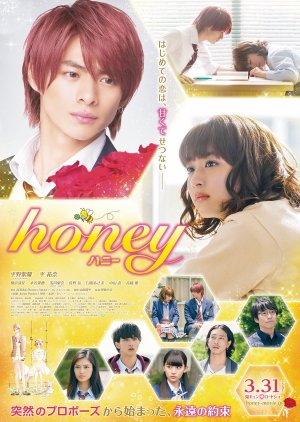 This review may contain spoilers
Even small gestures of kindness can help someone who needs help or is having a rough day.
This was a really really sweet movie and was captured beautifully ! The female lead didn't react way over the top or tried to act too cute that you'll get tired of her. Everything was balanced. The male lead has such a sweet voice just like the movie name. His voice was really gentle. He was really helpful too unlike his rumored delinquent nature. Two teenagers fell in love but not too fast or too slow. It was the right pace. The side characters turned out really well too. Their stories were captured well too. The acting was really good. No over acting at all.
It did handle some real life situations which may happen with anyone but also showed a positive side to those.
"In really painful times if there's nobody by your side then you're going to fall apart" ; As said in this movie, we must really let people who care for us stay by our side and be together with us instead of having a strong facade and breaking inside.
The music even though in English was good.
I'm going to re-watch this as many times as possible and still not get tired to watch it.
P.S. DO WATCH THE POST CREDITS SCENE.
Was this review helpful to you?