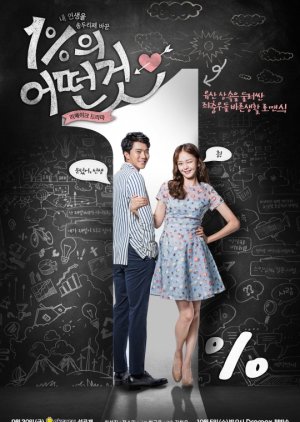 I've finally decided to write my very first review for this k-drama!
This will definitely be your cup of tea IF you're into light and fluffy romance drama with a hint of comedy.
Yes, it is the typical overbearing CEO who pursue the "ordinary" girl in order to inherit his grandpa's wealth.
However, despite the cliche and common rich man/poor woman story line, the actors are doing such a great job!!

Characters:
So Min (as Dada) is not a submissive, weak, indecisive and annoying womanlike the typical poor woman in romance drama. She has great personality and is not being portrayed "that" poor either.
Suk Jin (as Jae In) is not the typical cold, tough, abusive or tsundere CEO that often being portrayed in this genre. I love how his character is very "humane" that makes it hard not to fall in love with him.

Chemistry Level: TOP NOTCH!!
Ha Suk Jin and Jeon So Min acting are very natural that it makes my heart flutter with such little actions & conversations. The kiss scenes deserves an award! Those were seriously few of best kisses i've seen in k-drama so far! Watch out for Lee Jae In's mouth, girls. He's a beautiful motherfker. LOL.

PLOT: Since it is a short drama, i think the writers did a great job to develop the story. I love how the conflicts between the couple are being solved very quick, showing their maturity in relationship WITHOUT annoying love-tringle thingy.

So, i'd highly recommend this drama for anyone who is looking for a light and fluffy romance k-drama to fill in the weekend. You WILL fall in love from the first episode. TRUST ME.
Was this review helpful to you?