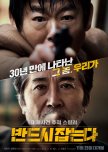 This is an excellent movie overall. This film has pretty good composition and setting. The script-writing here is also excellent, the way how it unfolds the mystery is very good. It's really in another genre of thriller. Good cast of Sung Dong II, and Baek Yoon Shik.
It shows a good persona for an ill-mannered old man, that he is scared that one day no one will like him. It captured the emotions between each one of them having their own hardship trying to pay their rent, but it doesn't get any better even if they tried hard. It also shows the side of being a bad person, will not get anyone to mourn for you when you die, or even worst you die alone in loneliness in your apartment without anyone knowing only to wait for someone to notice you. But among all these edginess, he is actually very concern about his life down the road. The kind of feeling, that doesn't speak much but inside is actually very concerned and scared.
While Sung Dong II here plays an important role of being an Alzheimer person. Sometimes it makes us think whether is he mentally alright, or still retains its consciousness about the situation in reality. His role really turns the whole situation. His character has shown a person of a living dead, a person with so much agony but can't find justice to it. Like how the victims that the culprit has done, paralysing them on their speech but still able to see, touch and hear.
Was this review helpful to you?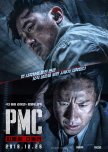 This review may contain spoilers
The only main cast Korean guy here, Ha Jung-woo, from Along with the Gods. It seems to mimic as though it's an Hollywood movie, but really the executing of this movie is bad. Most of the conversations here are in English, except for when he is communicating with the North Koreans. For the first 30 minutes, the cinematography here is really very bad. While trying to make the intense tension look between both parties, but the zoom-and-focus shots between each shots, combined with the handheld feel of the camera, is really very dizzy. Tracking is good in times like this, but the tracking shots here is as though it is shooting Cloverfield.
It has good cast of people, and script written. Footages of MIM-104F Patriot (PAC-3) clearing a SCUD. Although I find it impossible to be in the situation where the Captain is single-handedly doing sit-rep for the whole command centre. He has been saving the key victim, while at the same time looking at the situation inside the bunker, from each turning point and planning their escape route.
Will add another 0.5 score, for having an V-22 Osprey for medivac, and it recounts back when he was doing his parachuting to save another person life. Just so because he couldn't let go of what is the responsibility laid on him. This was the part I didn't expected, I thought was already SAR moment for ending. That entire sequence from plane, to airborne to landing all in the single shot. It's never the end, until you have safely reached home.
Was this review helpful to you?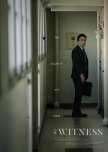 What Is A Safe Place?
This is a worth to watch. In terms of storyline, shots, editing, and selection of cast. It shows a different dimension between each roles's perspective in deducing the culprit. The shot cue between shots also trying to tell between each person within the same event timing, so it's very fast paced. Sung-min here is really a good actor, the look of him knowing the fact he knows the culprit but are forced to maintain silent for the protection of his family.
The ending is perfect, as it packages the whole concept of what is considered a safe neighbourhood. Will you want a neighbourhood, where all the homes are busy with their activities or someone whom will still keep a lookout of their surrounding in case of something happens. Which creates the irony, what is a safe neighbourhood, is a quiet and serene place; a safe place?
Was this review helpful to you?