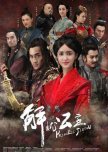 FIRST OF ALL, IN THE BEGINNING FIRST 5 EPISODES ARE A LITTLE SLOW AND CHILDISH. BUT BE PATIENCE, AFTER THAT, THE STORY GETTING BETTER AND MORE INTERESTING. OVERALL THE STORY LINE IS OKAY. AT CERTAIN PART, THERE ARE SEVERAL SURPRISES. NOT TOO BAD, WORTH A WATCH THIS SHOW.
Was this review helpful to you?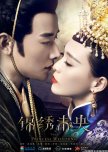 JUST COMPLETED WATCH ALL 54 EPISODES IN 4 DAYS TIME. SUMMARIZED - IN MY OPINION, OVERALL IT'S QUITE AN AVERAGE TO GOOD SHOW. STORY LINE IS OKAY. BEGINNING THE FIRST 10 EPISODES IT GOES STRAIGHT TO THE POINT OF THE STORY AND IN BETWEEN FROM 25 - 37th EPISODES, IT GIVES AUDIENCE ( MYSELF ) A VERY ANGRY, DISAPPOINTED, DISGUSTED AND IRRITATED FEELING WITH CERTAIN PARTS OF THE STORY ACTUALLY IS QUITE AN UNNECESSARY WASTE OF TIME. BUT JUST BARED WITH IT, AFTER THAT THE STORY LINE GETS BETTER AS SLOWLY MORE EXCITING AND QUITE A FEW SURPRISES. ESPECIALLY THE ENDING LAST 3 EPISODES IT'S QUITE A SURPRISE OR UNEXPECTED. I RATE THIS SHOW 6 SCORES OVER 10. IF COMPARE TO LEGEND OF MIYUE OR THE EMPRESS OF CHINA, THIS STORY IS A LITTLE LESS GLORIOUS. IT'S MORE TO LIKE " THE LAST WOMEN STANDING ". AND IF IT'S FROM THE POINT ABOUT POLITICAL, AND COMPARE TO NIRVANA IN FIRE, THIS STORY IS FAR LESS COMPARED TO. SO FAR, ONE OF THE BEST STORY AND DAMP WORTH A WATCH IS NIRVANA IN FIRE.
Was this review helpful to you?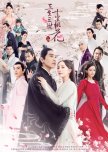 OH MY GOD .... THIS WHOLE SHOW IS SO SOUR & BITTER ! CERTAINLY, IT PORTRAYS KARMA AS WELL. STORY LINE IS JUST OKAY. IF COMPARE TO NOBLE ASPIRATIONS, I PREFERS NOBLE ASPIRATIONS. SOMEONE COMMENTED IF COMPARE TO JOURNEY OF FLOWER, I DISAGREE IT. JOURNEY OF FLOWER IS ABOUT A STORY BETWEEN AN APPRENTICE AND HER TEACHER, THIS ETERNAL LOVE IT'S A LITTLE MORE COMPLICATED THAN THAT, ABOUT A LOVE STORY THAT SORT OF FAILS EACH OTHERS IN 3 CYCLES TO TEST THE FATE OF THEIR TRUE LOVE. IT'S A LITTLE COMPLICATED TO UNDERSTAND THE WHOLE STORY IF YOU MISSED AN EPISODE. AT CERTAIN POINT, THERE ARE SOME PART THAT SORT OF "UNNECESSARY WASTE OF TIME" TO DRAG THE STORY LINE TO BE SO LONG / TOO MANY EPISODES.
Was this review helpful to you?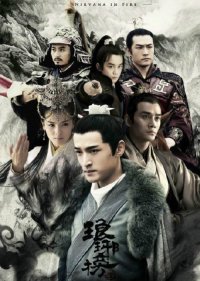 THIS IS ONE OF THE BEST AMONGST SO MANY STORIES ! IT HAS NOT A PART OF BORING FROM THE BEGINNING OF THE SHOW TILL THE END. THE MARVELOUS EFFECT OF THIS STORY NOT JUST ENTERTAIN AUDIENCES, IT MAKES AUDIENCES THINK AND GUESS WHAT'S GOING ON, WHY OR WHAT HAD HAPPENED, WHO AND WHY HAD DONE SUCH. IT'S REALLY AMAZING THE INTELLIGENCES WAYS OF VENGEANCE. AND THE MAIN THEME SONG ( ??? ) IT'S SO TOUCHING & MEANINGFUL IF YOU UNDERSTAND MANDARIN WORDS. AT SEVERAL PARTS OF THE SHOW, IT'S SO TOUCHING AND I CAN'T HELP IT AND SHEARED TEARS. I RATE THIS SHOW EXCELLENT !!
Was this review helpful to you?
THIS PART 2 ACTUALLY SHOULD COMBINED FINISH OFF IN PART 1. AS THIS PART 2, IT'S JUST SHORT STORY OF 18 EPISODES. I FIND THIS PART 2'S STORY LINE IS GETTING BORED IN SLOW MOTION & MANY UNNECESSARY PARTS THAT WASTE OF TIME. THE MOST DISAPPOINTED PART WAS THE LAST EPISODE THE ENDING, IT DOESN'T HAVE AN ENDING AT ALL, CLEARLY IT INDICATES COULD HAVE PART 3 PERHAPS. OVERALL, COMPARED TO PART 1, THIS PART 2 IS QUITE BORED ....
Was this review helpful to you?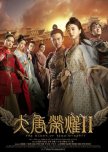 THIS PART 2 TOTALLY HAVE 32 EPISODES. IT'S THE BALANCE OF THE PART 1's CONTINUING STORY. OVERALL, PART 2 IS A LITTLE SLOWER, LESS EXCITING. BUT IT HAS QUITE A REASONABLENESS CLEAR CONCLUSION. JUST THAT, IT'S QUITE A SAD ENDING. AS I HAD COMMENTED ON PART 1's REVIEW, MORE OR LESS I HAD ALREADY KNEW THIS STORY COZ I HAD WATCHED IT FROM THE LEGEND OF YANG GUIFEI. FOR THOSE YOU ALL HAD WATCHED PART 1 AND IF YOU LIKE PART 1's STORY, THEN THIS PART 2 PERHAPS YOU MAY WANT TO WATCH IT TO KNOW THE SUMMARIZE CONCLUSIONS. IF YOU THINK OR FEEL PART 1's STORY IS JUST SO SO, THEN PERHAPS PART 2 MAY NOT NEED TO KNOW, AFTERALL, WHAT GOOD LIFE CAN BE FOR BEING AN EMPEROR, EMPRESS OR LIFE IN THE PALACE AND HAREM ?? OR BORN IN THE ROYAL FAMILY ??? I CAN IMAGINE HOW SHIT IT FEELS BACK THEN, IT'S BETTER AND RATHER BE ORDINARY PEOPLE AND LIVE LIFE MORE SIMPLER, FREEDOM, LESS RESPONSIBILITY AND LESS CONSTRAINTS. NO WONDER PALACES AND HAREMS ARE THE MOST DOOMED PLACE, FILLED WITH SO MUCH OF BITTERNESS, SADNESS, RESENTMENTS AND INJUSTICE. AND, A LITTLE NOT TOO SATISFIED WITH A FEW PARTS, 1) THE DEATH OF EMPRESS ZHANG. TOO EASY FOR HER TO END LIKE THIS AFTER ALL THE WICKED THINGS SHE HAD DONE. 2) IT DIDN'T REVEAL CLEARLY WHAT HAPPENED TO YE HU ( MO YAN CHUO'S ADOPTIVE SON ) AFTER HE WAS CAPTURED OF TREASON. 3) AND ALSO HOW SHI SI MING DIED OR KILLED BY WHO AND AT WHAT CAUSED. THESE FEW PARTS ARE LIKE JUST HASTY SKIPPED OVER AND FOCUSED ON A LOT OF WASTED TIME ON "SLOW MOTIONS EMOTIONAL PARTS WITH MUSIC", KINDA A WASTE OF TIME JUST TO DRAG THE EPISODES LONGER. OVERALL, THIS PART 2 IN MY SUMMARY, I THINK IT'S A LITTLE LESS PERFORMANCE COMPARED TO PART 1.
Was this review helpful to you?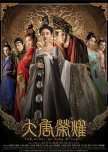 ONE OF THE GREAT HISTORICAL EVENT DURING TANG DYNASTY BESIDES WU ZE TIAN ( THE EMPRESS OF CHINA ). I THINK OVERALL, SINCE THE GRAND EMPEROR XUANZONG ( LI LONGJI - 712 - 756 ) IS A FATUOUS EMPEROR THAT HAS NO SENSE OF LEADERSHIP ON MANAGING THE EMPIRE. BECAUSE OF THIS, HIS SON THE CROWN PRINCE ( LI HENG ) ALSO LATER KNOWN AS EMPEROR SUZONG ( 756 - 762 ) AGAIN IS ANOTHER FATUOUS EMPEROR REPEATING AFTER HIS FATHER'S MISTAKES ON MISTRUSTING HIS EMPRESS AND THE COLLINSON.THE ONLY PART THIS DRAMA MODIFIED WAS, IN ACTUAL, THIS IMPERIAL CONCUBINE YANG OR YANG GUIFEI WAS ACTUALLY THE WIFE OF EMPEROR SUZONG ( LI HENG )BY ORIGINAL MARRIAGE, AND GRAND EMPEROR XUANGZONG ( LI LONGJI ) EXTORTED HER TO BE HIS IMPERIAL CONCUBINE. THEY RELATION SUPPOSE WAS FATHER AND DAUGHTER IN LAW. IT'S A GOOD STORYLINE BASED ON REAL HISTORICAL RECORDS BUT IT'S A SHAME FOR THE DECEDENT OF EMPRESS WU ZETIAN ( 624 - 705 ). SUMMARIZE UP, IT'S A GOOD SHOW, NON BORING, STRAIGHT FORWARD STORY, WITH A BALANCE OF HILARIOUSNESS, SORROWFULNESS, SWEETNESS, BITTERNESS. NON OVER ACTED, AND GIVES AUDIENCES A BALANCE OF VIEWING PLEASURE WITH EXCITEMENTS TO "CHASE UP". FINALLY FINISHED PART 1's 60 EPISODES. NOW, GOING TO CONTINUE ON WITH PART 2's REMAINING 32 EPISODES. LET'S SER HOW THIS DRAMA CONCLUDED.
Was this review helpful to you?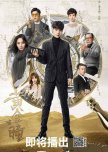 The storyline is interesting, non boring from the start till the show end. Since episode 1 till 56, the story waste no time and goes into what it's suppose to show.
I watch this drama because of Lay, or known as Zhang Yi Xing. I'd noticed him since from another drama The Mystic Nine as he played the role Er Yue Hong. But certainly in The Mystic Nine, his "boyish good look's attraction" was covered down by William Chan as he was the main lead - Fo Ye.
Now in this show The Golden Eyes, Lay played the main male lead role here. Certainly audience had plenty of moments to take a good closer look on him. But what I felt is that, perhaps his main role as Zhuang Rui was "under act". He was too gentle and too polite soft spoken.
And many times as he used his gifted eyes, I find it was too exaggerated as not only he can see through objects, this I can accept perhaps it was necessary act as the golden eyes supposed to be. But at certain scene, the golden eyes can see through miles away's object or paths, this is a little exaggerated.
Secondly, in this whole drama, all the scenes of tombs they went into, being at Gan Su or at the desert, I'd noticed they all are the same tomb, just the views shot by different angles to make it look like different tombs.
Besides, I also noticed, all the tombs they went in, very strange setting was, all were lit up by fire lamps. How could a tomb that is 2,000 years ago and as they first time went in, all were lit up by fire lamps ? Unlike other tomb raiding's stories like The Lost Tomb, The Ghouls, Tomb Of The Sea, Candle In The Tomb ... etc, all were shown in very mysterious and dark, as it suppose to be coz these old tombs that are more than thousands of years ago and as first time going in, it should be looking like dark and mysterious, instead of properly lit up.
And as mentioned about going into tombs, thou this show has some parts related as the golden eyes were needed in there, those of y'all that like tomb raiding's stories, this drama had some related genre. Partly I watch this drama also because I do love tomb raiding's stories. I didn't expect much on what can the golden eyes do.
And certainly, this drama also relates to a person - Feng Quan that also by a series of coincidence inherited the golden eyes abilities at 2,000 years ago. And this Feng Quan by real historical records doesn't exits, it's just a part of the story of this drama. This, I had googled up and checked. Partly I also like real historical dramas, so I was wondering, does this person really exist.
Next is, besides all the tombs investigation and all the abilities of the golden eyes, I do find certain hilariousness at some where between episode 25, as 4 of them went to Myanmar and was lured into the jungles, when that part Huang Fu Yun and Peng Fei was stucked together, all the unnecessary troubles Huang Fu Yun did like eating forbidden poisonous fruits and caused Peng Fei all the troubles, it was a real hilarious.
And other than these hilarious parts, as the show goes on, a few parts really caught my surprise. I thought Zhong Chuan (the Japanese) was perhaps the bad party. As many dramas often showed that Japanese always played as the cunning party when comes to antique treasures. Next part is when they discovered Xiao Ma was the mysterious killer 40 years ago, I thought Ma Pang Zi (the owner of Si Heh Yuan or the owner of the house) that Zhuang Rui staying, was perhaps the killer, coz in all the casts only the Ma Pang Zi has the surname of Ma. I never expected that, the kind wise teacher De Shu (uncle De) was the real cunning mysterious killer. This part at episode 48 really shocked me by surprise. As I followed the show more deeper, somehow it made me felt like I'm into the story as well like an invisible viewer. Many times when De Shu advised Zhuang Rui about life's ups and downs, I was thinking it was quite some useful advises as well as for me too. This part was my most didn't expected, De Shu the killer. Other than this, I also didn't expect Xiao Dao (Japanese lady) was the assistant of De Shu. I thought perhaps Peng Fei may had met his significant other half. Oh man ... Also another part when Zhong Chuan (Japanese man) reviewed Qin Xuan Bing's stepfather Qin Hao Ran on how he set up a fake trap murdered her biological father Zheng Chuan. This too it really caught my surprise.
The last episode 56, at the very end when Zhuang Rui decided to do the surgery on removing the fragment inside his brain at (Tong Zhou Shi Zhong Xing) hospital and at the same time, De Shu at Ukraine ( Wu Ke Lan Yi Li Ya) also undergoing his eye's surgery. This part, I had played backward numerous of times to see the differences. If by just watching once, I find it can be misleading, coz both of them were undergoing surgery, only differences if watch carefully, the surgery room's equipments, staffs, background and the clothes they (Zhuang Rui & De Shu) wear, there are differences.
So, that makes the sad yet disappointed ending, the one that got seizures and the heart beat machine's flat beat sound (dead), is not De Shu, but is Zhuang Rui ... I was caught quite speechless too in this conclusion. Which gave me a mixture of emotions, a little unfair, why De Shu the wicked old man got to survive and yet the humble loving Zhuang Rui had to die. Doesn't it sounds like the ending needs a quick grasping conclusion ? And that's the way they end this story. And also at the very last seconds before the whole show ended, the one that opened the eyes with the golden eyes gift, was De Shu. And it stated on was De Shu's whereabouts is unknown. So, does it mean that De Shu inherited the golden eyes gift, he will do more bad stuffs and gets away ? And Zhuang Rui dies so what will happen to all his close friends like Huang Fu Yun, Peng Fei, Miao Fei Fei ? And the sadest part is, why can't Zhuang Rui gives Miao Fei Fei a hug the night before his surgery ? As he knows Miao Fei Fei has feelings for him. They had went these close along the way, a hug should be sufficient to express all the emotions, whether it is love, liking or just thankful. But very much in regrettably, he didn't. Only is this very last part of the whole drama, I think myself as an audience, I'm not very satisfied how it ends. This, it effects my ratings for the whole show. Can't it be the other way round ? Instead of Zhuang Rui dies, but should be De Shu dies and Zhuang Rui survive the surgery and returns back to his normal life and everyone is happy. I'm sure all his friends rather want him to be alive, healthy back to normal instead of inherited the golden eyes gift or being dead. Mmmmm .... Disappointed.
Oh, and the OSTs - "Wo Xiang Chen Wei Ni De Wei Yi" ( I Want To Be Your Only One) & "Wo De Xiao Xiao Shi Jie" ( My Little World) both the wordings and meanings fit the themes and very touching.
Was this review helpful to you?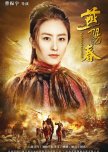 The storyline is interesting and it waste no time onto unnecessary acts. From the start of episode 1 till 46, this whole drama was trying to tell the tales of Yan and Wei family's conflicts during the end of Qing dynasty, the last dynasty of China and during the time of the last emperor Pu Yi.
It was the most corrupted and doomed time of China where most of the court's officials are tyrants and bullied the innocent civilians or simply by just murdering civilians without a reason or a warrant. The law are the tyrants.
Personally, I do find interest in watching this drama with several personal reasons. Even though this drama is a mid cost production, ( from the settings, the actors' costumes and the outdoor scenes are very less). But I find what I'm interested in was not really much of who's wearing how many sets of costumes or how talented the actors' acting. As long the actors they delivered the story to audience is good enough. Besides, honestly, no doubt this drama's setting is a little dull comparing to many other dramas. Due to the story's settings based on during the end of Qing dynasty and towards the republican era, and also the story was set on a small town village. Naturally the shooting of the drama no doubt is dull. Because at that time or era, the civilians were struggling to survived under a very poverty lifestyle and very much insecured times without any protections of law. And also during that time, the French occupation had comes in China and lured many into opium addicts, making used of illegal opium smugglers and rapings of young Chinese ladies.
I'd mentioned I was interested watching this drama because personally, my grand parents were from that very same era but very fortunately, they managed to escaped or fleed China from the unlawful corrupted times, and also escaped away from all the unfortunate disasters that happened and shown in this drama. I've heard many tales from my grandfather about those time of protest, revolutions and mass murderings to communism, and later part of Japanese occupation times. Before watching this drama, all the tales told by my grandfather I was actually can't really imagine much out of it. Until now after I'd completed this whole drama, I fully felt and sensed and understood the hardship, the poverty, the insecurity, the unfair and unlawful lifestyle of people back then. It's like, no peace at all, you can't even afford to have a soundly sleep like now this era we are living, coz anything can happen on anytime to anyone of your family without a prior reason. Life back then was really cheap, anyone could just die without a reason.
But in another point of view as an audience, I do salute these people back then, they still have a very "warm heart" and unselfishness and still very humanity. They are not stingy to spare some care, help or love for one and another or even to a child. They are still very united eventhou it is on the most difficult time. Which compared to now this era we are living, it's totally a huge difference.
And another reason I find this drama is quite educative as in, they really show audience clearly how from the corrupted Qing dynasty era to republican, and gone through Japanese occupation till Japanese occupation resigned and into communism. And what communism did to the civilians of China.
If I didn't watch this drama, I think I'll probably have no much understandings of communism was the one government that united the whole China until some 70 years ago they lost to the Republic of China Armed Forces and gone through the cold war, and after the cold war formed up what is today's China - Republic of China.
Overall, I find this drama and it's storyline is interesting, eventhou it's a mid cost production film and many scenes are based at village settings and could be very dull. But overall actings are good and they delivered the story clear to audience's understanding. Also it has a gentle, clear, consolingly and complete ending that left audience satisfied.
My last remark, it is depends on individual's interest. If you're not that interested about those republican era's story, perhaps you may find this drama it's very boring. If you're like me curious to know how the hell from the corrupted Qing dynasty to revolution and communism era's time lead to how China was formed up until today, then perhaps this drama has a clear story indications and worth a watch.
Was this review helpful to you?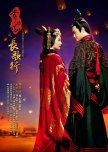 THE FIRST 10 EPISODES ARE QUITE SLOW AND BORING. AFTER THAT THE STORY LINE GETS BETTER. OVERALL, IN MY VIEWING OPINION, THIS STORY IS JUST OK ONLY. IF IN RATING, I RATE THIS DRAMA 4 SCORES OVER 10. THERE'S NOTHING QUITE INTERESTING ABOUT IT IN THIS WHOLE STORY, AND IT'S NOT HARD TO GUESS WHAT IS NEXT ABOUT TO HAPPEN AND WHO IS DOING WHAT ... PLUS THE WHOLE STORY FROM THE BEGINNING TILL THE END, IT ONLY GIVES AUDIENCE A VERY SOURY FEELING. COMPARING TO FOR EXAMPLE THE LEGEND OF MIYUE, THIS REALLY CAN'T COMPARE.
Was this review helpful to you?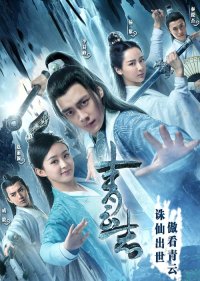 IF PREVIOUSLY HAD WATCHED THE JOURNEY OF FLOWER AND IF YOU LIKE IT, THEN THIS STORY IS SIMILAR GENERATE TYPE. IT'S RELAXING, JUST FOLLOW THE STORY AND ENJOY IT, AFTERALL, IT'S JUST FICTION TYPE OF DRAMA. I FIND AT EPISODE 10, IT'S SO HILARIOUS !! CAN'T STOP LAUGHING FOR A FEW DAYS. OVERALL, IT'S A GOOD SHOW PLUS IF YOU'RE A FAN OF ZANILIA ZHOU, YOU'LL LIKE IT. THE ONLY THING IS, IF YOU ARE PLANNING TO WATCH THIS, YOU GOTTA GET THE PART 2 TOGETHER. IF NOT, AT END OF THIS PART 1, YOU'LL BE URGING TO FOLLOW ON WHAT'S PART 2 GONNA BE. WITHOUT PART 2, THE STORY IS NOT COMPLETE.
Was this review helpful to you?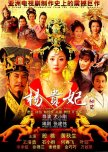 I THINK THIS VERSION MANY PEOPLE ARE NOT AWARE OF AND IT'S ONE OF IT'S OWN RARE PRODUCTION. BASICALLY, THE ACTING SKILLS ARE QUITE LOUSY, ESPECIALLY WITH ANTHONY WONG AS EMPEROR XUANZONG OR BETTER KNOW AS LI LONGJI. IT'S KINDA WEIRD TO LISTEN TO ANTHONY WONG SPEAKING IN MANDARIN, AND AT CERTAIN WORDS' PRONUNCIATION ACTUALLY IN HAS HEAVY CANTONESE ACCENT INSTEAD OF PURE CHINA'S MANDARIN SPEAKING. BESIDES IT'S A LOW COST PRODUCTION FILM, BUT IT TELLS THE ACTUAL STORY OF IMPERIAL CONCUBINE YANG GUIFEI FROM THE STARTING OF HER LIFE. WHICH IS THE ONLY FACT WORTH WATCHING ABOUT IF YOU WANT TO KNOW HER LIFE'S STORY BASED ON REAL HISTORY RECORDS. ONLY CERTAIN CHARACTERS IN THIS SHOW ARE NOT ACCURATE ACCORDING TO HISTORY. BUT THIS SHOW GIVES ME A CLEARER IDEA ON WHAT HAD HAPPENED BEFORE THIS RECENT NEW RELEASE " THE GLORY OF TANG DYNASTY". OVERALL, IN MY SUMMARY, IT'S A BORING STORY ABOUT A CONCUBINE AND A FATUOUS EMPEROR THAT'S ALL. NOTHING SO EPIC OR GREAT ABOUT.
Was this review helpful to you?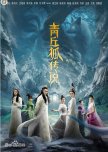 I DONT UNDERSTAND WHY THIS DRAMA IS CALLED LEGEND OF NINE TAILS FOX. AFTERALL, IT'S ABOUT A SERIES OF SEVERAL FOXES ROMANCE STORIES, NOTHING RELATED ABOUT NINE TAILS FOX. UNLIKE THAT "THREE LIFES THREE WORLDS TEN MILES PEACH BLOSSOMS" STORY THAT NINE TAILS FOX ( BAI QIAN ). THIS IS JUST TOTALLY A DIFFERENT STORY AND A LITTLE OUT OF EXPECTATIONS, SORT OF BORING AND UNDER PERFORMANCE. I BOUGHT AND WATCHED THIS BECAUSE I THOUGHT IT WAS RELATED TO THREE LIVES THREE WORLDS TEN MILES PEACH BLOSSOM'S BAI QIAN THE NINE TAILS FOX'S STORY, UNFORTUNATELY....
Was this review helpful to you?