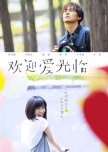 Positive sides, good acting, Joe Cheng, the story line itself was a good one.I watched it all, and marked it as average on my list.
It was only a half hour show. Each episode had 4 or 5 minutes, of flashbacks. Without all the flashbacks, more of the story could have been told, characters could have been more developed.
With all the flashbacks, we are being told a few things; Possibly the writers, were too lazy to finish the story, and only went with the synopsis of each episode. Could it be the stars had other schedules and could complete all the scenes? Or did the writers and producers really not have enough confidence in the actors to fill 6 hours? If not it should not have been written.
Was this review helpful to you?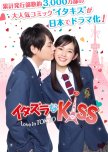 As a person who has seen all versions of Itazura na Kiss, this one did not disappoint. I loved it from beginning to end. It follows the Manga so closely, as I expected they would.
I love the relationship of Kotoko and her father in this version so much.
The fact that Kin-chan may not be book smart, they let him be people smart, and teach Naoki things about life, was one of my favorite parts.
I am waiting for the final episode patiently.
LOVE LOVE LOVE IT!!!!!!!!
Was this review helpful to you?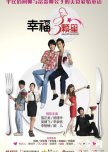 Being I love Lan Cheng Long, and Cheryl Yang, I jumped on this one. Between learning this was a series from Sunny Happiness, after my high from watching LCL in Easy Fortune Happy Life,as well. I was very excited to watch it. I was so disappointed, :( I was always using the ff>> to get to just the LCL and CY Parts.
While in the beginning it had a Coffee Prince feel to it. It quickly lost that feel. To me there were too many story lines, and way too many characters that did not need to be there. It easily could have been done in 16-20 episodes.
In the last 6 episodes did they change writers? They were some of the best written episodes of the series. Not the worse drama I watched definitely not the best.
Was this review helpful to you?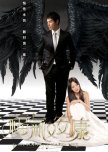 All dramas have holes in them, and cannot be perfect. This one is close for me. In my top 5 TW favorites. The parts that make it so great for a TW drama, is some of it is typical even the story line. Yet you do not have the weak female lead who cannot stand up for herself or on her own. Fu An is brilliant, strong, and can stand on her own 2 feet. Fu An may have had to live with her grandma and her brother. She was not expected to pay off huge debts or have family sitting home forcing her to work and squandering her money.
Of course the typical ending for a TW drama was not there, leaving us questioning and or confused with what went on. There is so much more to say..... JUST WATCH!
Was this review helpful to you?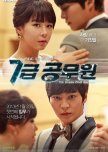 This was a surprise love for me. I watched it because of Joo Won, and wanted to see him in something other than a melodrama, or action.
He proved he has some very versatile acting skills.
I started liking it and then was reading other reviews and blogs nit picking, and hating this. I stopped reading all blogs on L7CS, so I could continue loving it. Love it I did.
Sure the spy work was crap, but that goes to the Bond spoof, and the 007, background music. It was suppose to be a romantic comedy. That it was. It did get a little melo for awhile, just enough o make the drama grow.
I will watch it again.
Was this review helpful to you?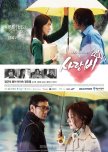 It says I watched all. In reality I watched some of each episode. I did watch the first 8 episodes entirely. Then I started to dislike the show, and watched some of each show. The parents bothered me with their selfishness and games.
The back and forth etc of relationships. I did enjoy the cast ans working with what they had. I did love the cinematography and the beauty in those scenes.
Some scenes were beautiful and some of the writing was so touching it had me in tears.
In the end just to disappointed to watch it faithfully!
Was this review helpful to you?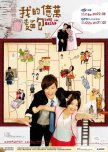 To see Joe and Ariel together in different roles was amazing. I loved that the writers went with bringing out their comedic side. The role reversal of him needing her was well executed. Some of the scenes they filmed etc were beautiful, especially the night scenes.
It did get a bit draggy in the plot, mostly I am not sure what they were going for in the middle, it took from the show in my books. They left us with an ending that is questionable.... Which is why I do not have it as perfect.
Would I watch it again? Yes I would, will I review it in a blog? Yes I would Would I recommend it to people? Yes I would.
Was this review helpful to you?