If you're still experiencing technical difficulties, please report it
here
.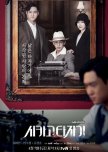 It's definitely one of the best Korean drama of 2017
The cinematography, the storyline, the actors and the OST's are the best!!!
Yoo Ah In and I'm So Jung's acting was superb and Oh!! my favorite in this drama-Go Kyung-pyo!! everything in Chicago Typewriter is definitely the best!!!
I totally recommend it to everyone. It is a must watch drama of 2017.
Was this review helpful to you?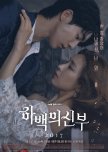 I decided to watch this despite of all negative reviews and comments I've read here at MDL and from different sites. I decided to watch and give it a chance because of one major reason-NAM JOO HYUK!!!!. At the first two episodes I'm kinda (ok.. ok .. give it a chance.. maybe the next episode will be better..)..Then even the next episodes were not good at all I decided to continue watching and patiently waited and hope for the next episodes to give me even the smallest gut feeling that this one isn't that bad as the reviews were saying.. But Until now I'm at Episode 8 and nothing happened.. As in nothing.. Actually beside from bad acting of Shin Se Kyung, The story was terrible!!.. I hated the fact that they made a God(To-be King of The God's) that dumb and powerless, And his main reason actually for being in the human worlds was to find that God Stones and the other Goddesses but I'm very disappointed that until episodes 8 there's nothing special happened in finding that God Stones and in their love story as well, And most of all the tittle was THE BRIDE OF HABAEK.. but until episode 8 what I'm watching is THE SERVANT OF HABAEK!!!. Nam Joo Hyuk's acting was good but it's such a waste because of the terrible storyline and his terrible partner!!.. I Decided to drop this.. Maybe.. just maybe 2 monts from now I'll continue watching it.. but now I'm going to watch different drama just to forget how terrible this one..
Was this review helpful to you?